Hi everyone!  I'm Mandy of Turquoise Avenue, a lifestyle blog where I share my memory keeping projects, tips, tutorials, a weekly prompt, and my passion for documenting with pretty paper things! I'm excited to be sharing here on Krista's blog as this month's guest!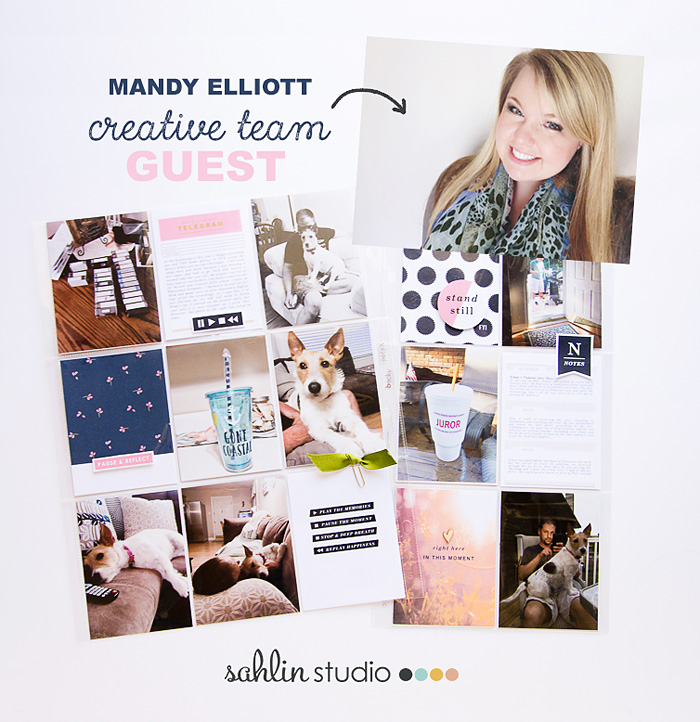 If you'd like to know a little bit about me, I'm a wife and a fur-mom and I have been documenting consistently in one form or another most of my life. I started started with journals then moved into scrapbooking and now enjoy pocket pages, video, digital scrapbooking and printed photo albums!
For the past three years I've kept an annual pocket page album. In addition to that, I create smaller projects as my schedule permits.  This year, I'm doing the 9×12 size as my main album for the first time and really loving it.  This size has been so perfect for me because it's not as big and bulky as the 12×12 size I used to use, yet it's still big enough to house all the photos I take! I use mainly hybrid journal cards from my favorite digital designers, like Sahlin Studio, and embellish with wood veneer pieces, mini flair, and word art.
Printed Journal Cards and Elements
I printed several of the journal cards and papers from the Pause collection on my home computer.  I also included some of the other elements and used my paper cutter (or fussy cut) those pieces out.  I'm a huge fan of using foam tape beneath my elements to give them a little extra "pop" in my layouts.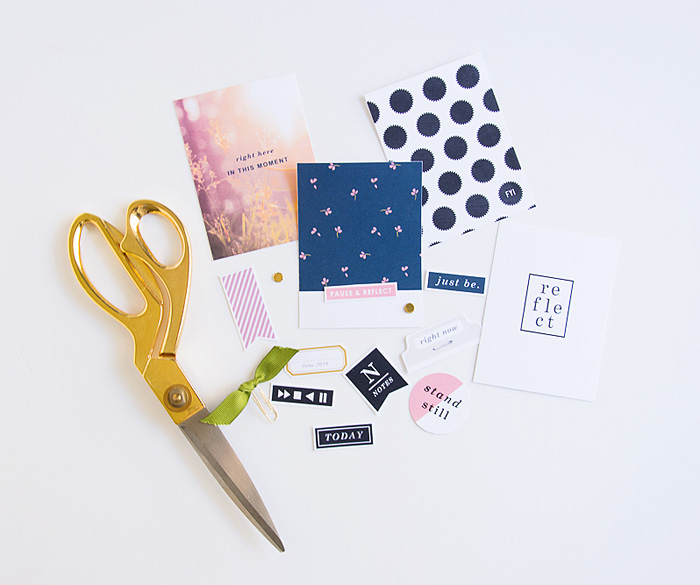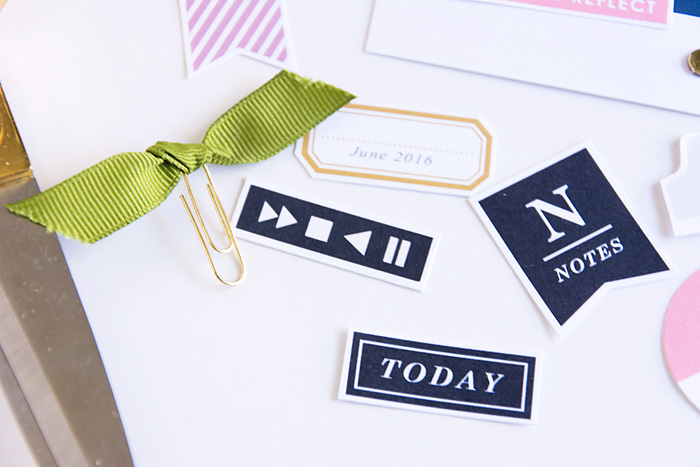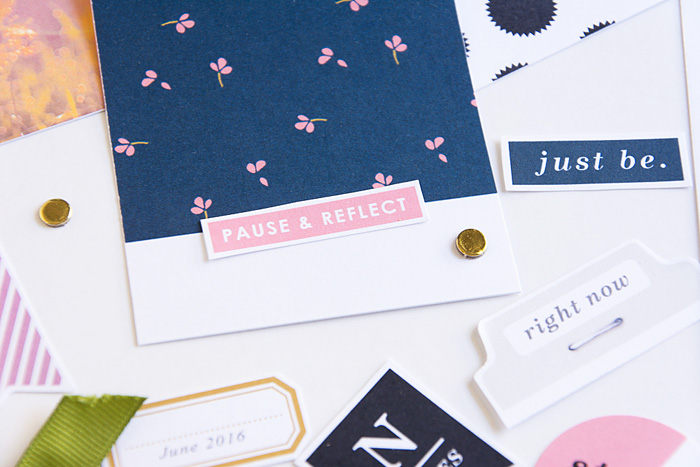 Today, I'm sharing a two page spread I created recently using the Pause collection.  I absolutely LOVE this collection. The colors Krista incorporated into this collection are so beautiful and not easily found in other collections. I simply adore the rich hues with the softer pops of pink, purple and gray.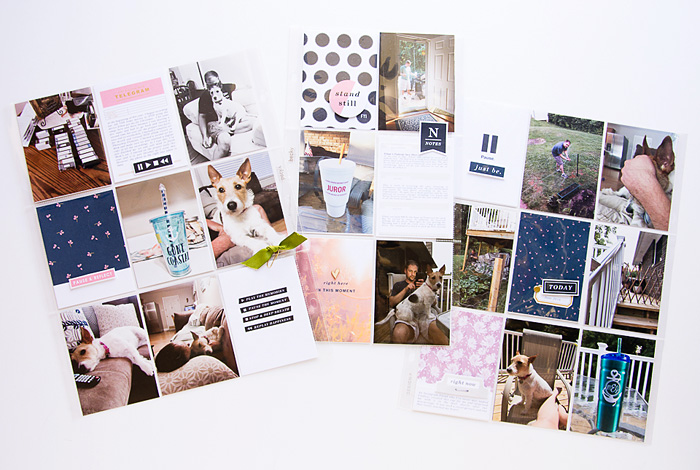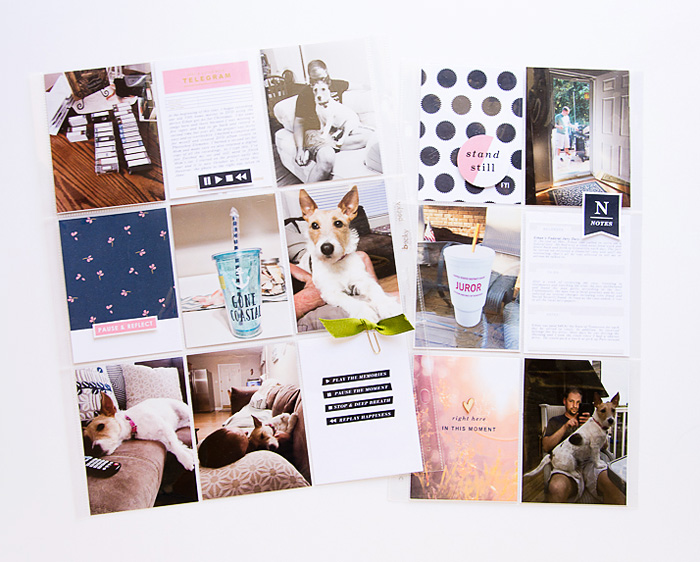 To create this spread, I used the Design F page protector for all three pages and trimmed them down and fused them as necessary with my We R Memory Keepers Fuse tool.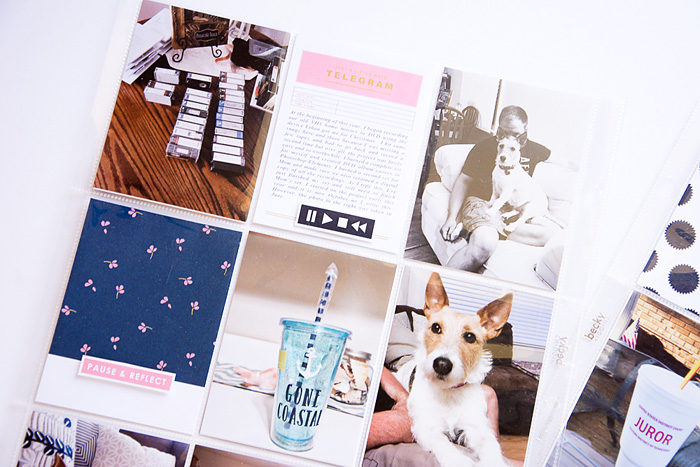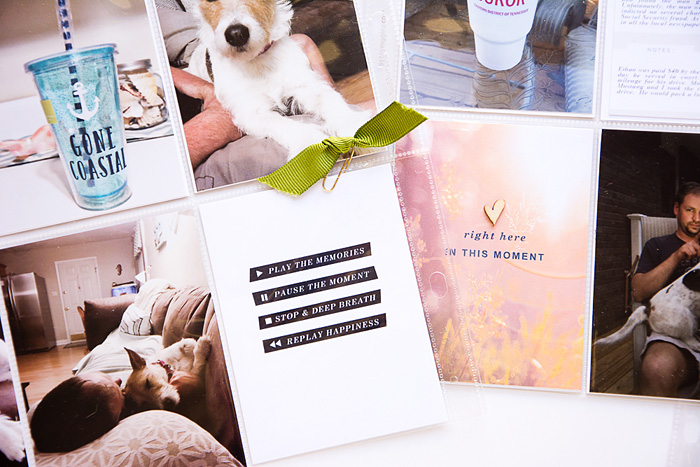 I like to keep my spreads simple and well coordinated so I incorporated a lot of the black and white from this kit and only added the small green bow and wood veneer heart to my spread.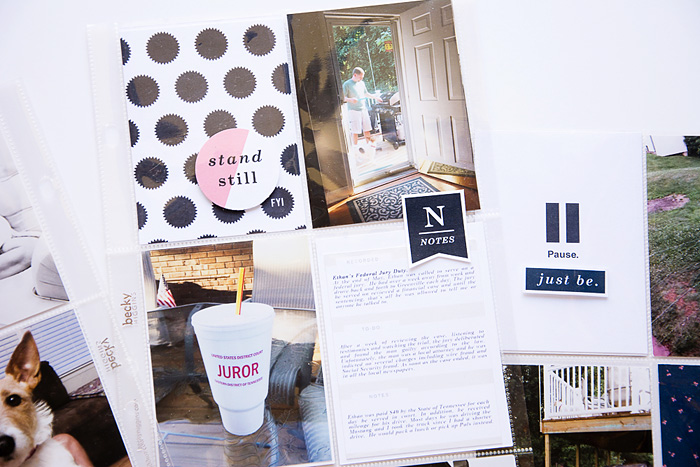 There you have it friends… A simple spread that took about 30 minutes to create and covered nearly a whole month of photos for me!  If you have any questions for me, please look me up on Instagram (@TurquoiseAvenue) and ask away.  I enjoyed sharing with you here today and hope to be back again soon!
Save
Save
Save
Save
Save