.
.
.
TGIF!! I am extra happy it's Friday today becuase we are staying home this weekend. YAY!! (for those of you who don't know, we travel…. ALOT. Mostly to grandparents house, aunts, uncles, etc… but, we rarely find ourselves at home on a weekend.) So I find it a treat when we get to stay home and do normal stuff.
On to the more important schtuff… A SALE!!!
Did I peek your interest?? Yep, Lily Pad is turning 4!!! So we are celebrating…
It's a perfect time to stock up on the goodies you've had your eye on for a while.
My shop is 30% OFF until Sunday!
---
Inspiration
Check out these layouts for a little inspiration!
OR feel free to check out the Sahlin Studio gallery
kristasahlin
monsu
cnscrap
gonewiththewind
crystalbella77
jennbarrette
brynnmarie
………………………………………………………….
norton94
cnscrap
…………………………………………………..
mlewis
mlewis
…………………………………………………..
rebeccaH
brynnmarie
…………………………………………………..
katiepie
tania
…………………………………………………..
becca1976
twentytinytoes
britt
star74
yzerbear19
carolee
cindys732003
snaggletooth77
cnscrap
---
also… check this out:
MouseScrappers is having another
Speed Scrap Marathon!
You can find the entire master schedule of scraps here.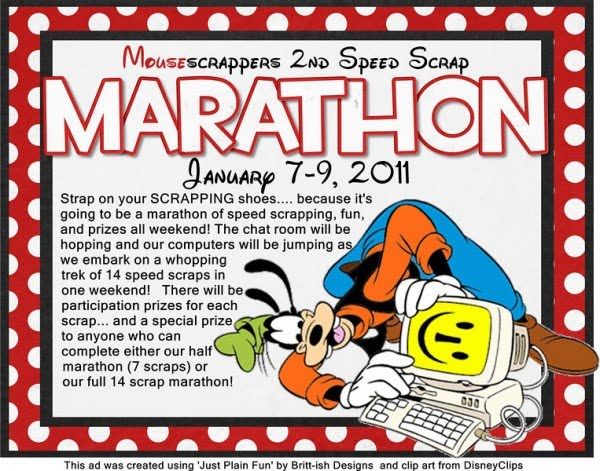 There are TONS of great scraps and prizes! PLUS if you complete at least half of the speed scraps you get a special bonus prize package. And if you complete the FULL MARATHON, all 14 Speed Scraps, you receive ANOTHER prize package on top of that! And believe me..they look great!