Hi Everyone! Jessica here to show you my Week 12 Project Life album. Here is a view of both sides of the week. I will share all the details on how I put this together below! I used the amazing "Like a Boss" collection and "Like a Boss" Journaling Cards.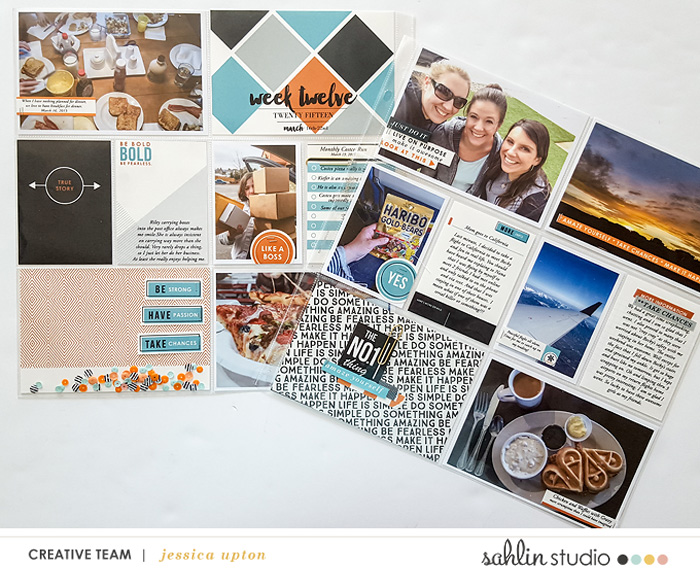 The color combo in the collection is one of my all time favorite color combos. I left everything the original colors in the kit except for changing the navy to black to better match my photos. Changing colors of digital products is one of my favorite things about Hybrid Scrapbooking/Hybrid Project Life. It is so easy to do, making it my go to technique to give my photos and products a cohesive feel!
This is the left side of the week. Just a few food photos (I tend to take a lot of food photos) and a snap of my daughter helping me at the post office. I used my computer to do all of my journaling before printing out the cards. I do this in Photoshop Elements. I don't care too much for my own handwriting and again am down with the cohesive feel of the typed journaling.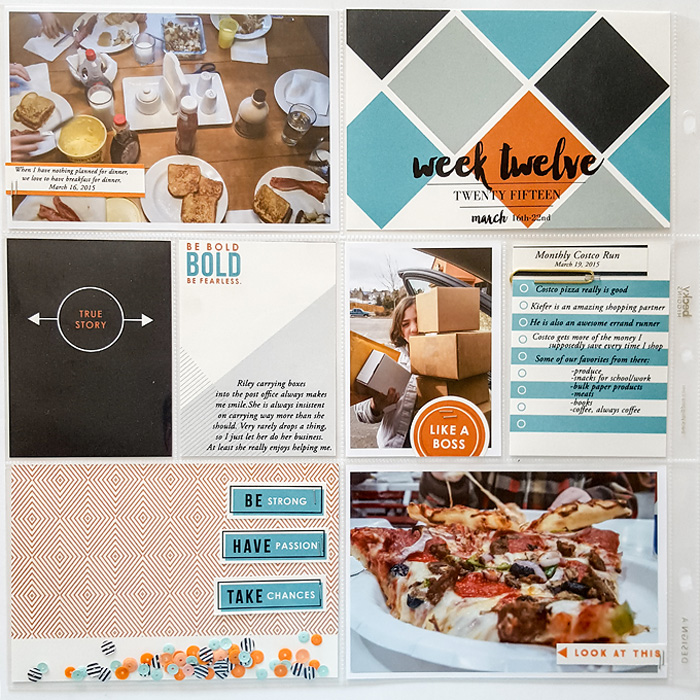 I printed this gorgeous pattern card and added a few elements from the collection with my tiny attacher…one of my favorite tools as I am a bit of a lazy scrapper once I have everything printed and cut. Who has time for glue to dry? I love making my own filler cards this way to go along with my photos and the stories that I am trying to tell. The elements in the "Like a Boss" collection are just perfect for this! So perfect!
This is the Right side of the week with yep, you guessed it, more food photos and a snapshot from meeting some online friends in real life. Oh and taking a flight alone (no kids to entertain) and a favorite snack. I loved including all of the details of meeting my friends for the first time on these awesome journaling cards. Lots of room for the stories. The stories that I think my kids will love reading about later. I mean imagine if we could read these types of stories about our parents and how different things were back then.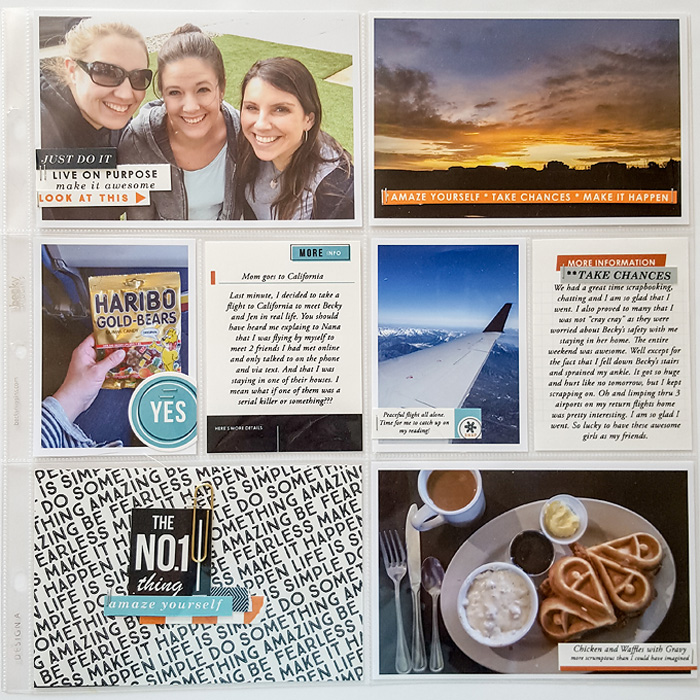 I love printing and cutting (sometimes with my Silhouette and sometimes by hand) elements and layering them on patterned paper that I cut down to a pocket page size, 4×6 in this instance. I used four different elements from the collection here and layered and stapled and even paper clipped until I had them just how I wanted. I am telling you, the tiny attacher is a hybrid scrappers best friend for putting all of the fun elements together quickly and for giving some some depth to a mostly paper project.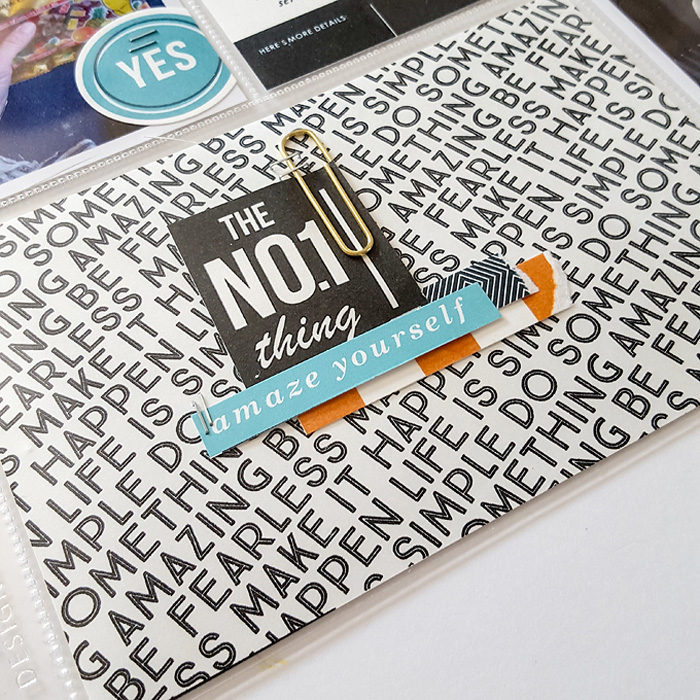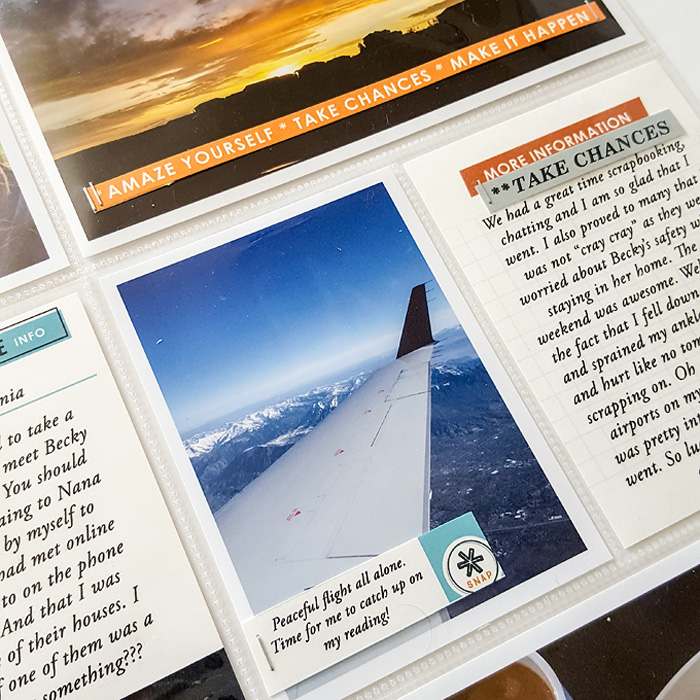 Thanks for stopping by! I hope that I have given you all some inspiration for making your own Hybrid Project Life pages. The sky is the limit with all of Krista's different Sahlin Studio collections.
xxx,
Jessica
I am married to my very best friend, Keith. We reside in Colorado and have 3 kiddos (McKenna 13, Riley 12 and Kiefer 5). I started scrapbooking 13 years ago and now do mostly Project Life, with the occasional layout thrown in my Project Life album. I love crafting and DIY projects and filling my home with these projects. I am passionate about preserving our history in a fun and creative way. I feel so blessed to be contributing to such an awesome hobby.