We all know about chevron patterns, washi tape, and baker's twine – these ubiquitous paper scrapbooking trends that have crossed into the digital world. And they are certainly still going strong. But what's hot right now? What are the cool people doing in the paper scrapping world? And how can us digital girls make these trends our own? I hope you find some fresh inspiration in the following list of piping-hot paper trends, and their digital counterparts.
What are a few of these HOT trends?
1. Collage and Art Journaling
You might have noticed a few Collage and Art Journaling pages around if you, say, venture onto the Internet at all. Click over to a crafty blog or Pinterest and you'll be inundated with them. These beautiful styles are separate but similar. Collage usually involves layering ephemera and memorabilia, maybe newspaper and magazine cutouts, and often vintage paper bits. Art Journaling defies description. It is whatever you want it to be, full of heart and soul, frequently photo-less, brimming with emotion and imagery. Here's a few examples of these styles in paper products and pages:
Paper Style: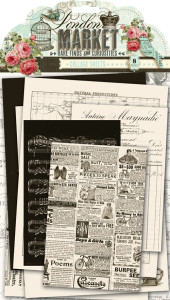 ………………………………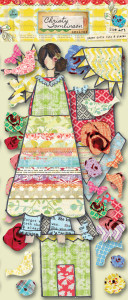 London Market collage sheets She Art Paper Doll bits & pieces
by Pink Paislee by Christy Tomlinson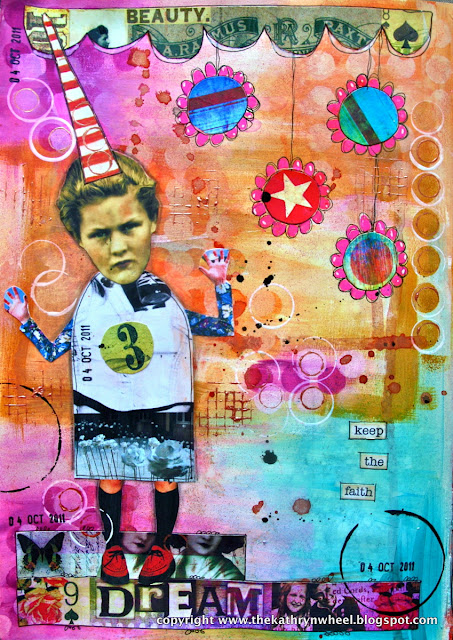 Art journal page by The Kathryn Wheel
Digital Style:
Luckily for those of us with an aversion to gesso and glue, many digital designers offer gorgeous collage and art journal products. Layer away on your pages with these vintage, painty, artsy goodies and never worry about fitting it in an album or washing paint out of your clothes!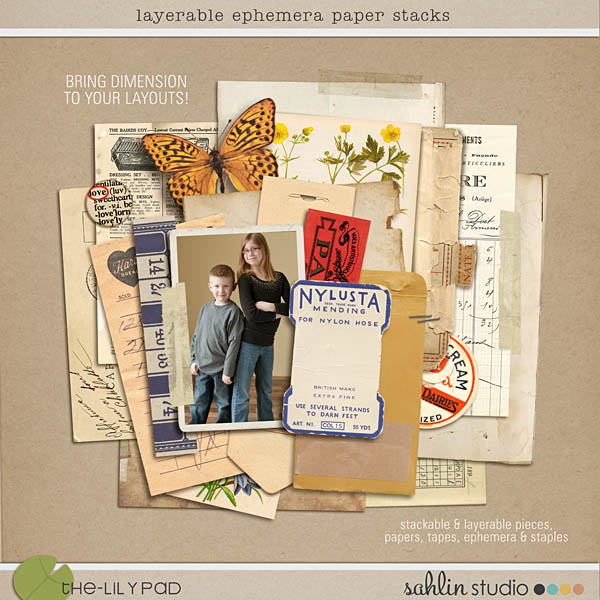 Layerable Ephemera by Sahlin Studio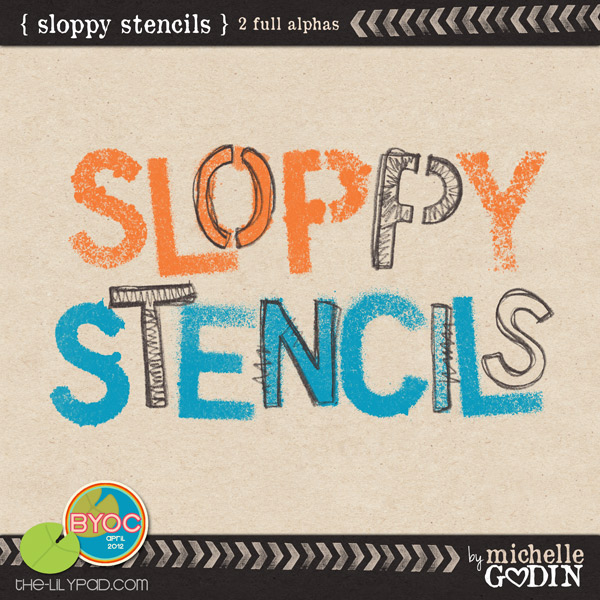 One of my new favorite digi staples: Sloppy Stencilsby Michelle Godin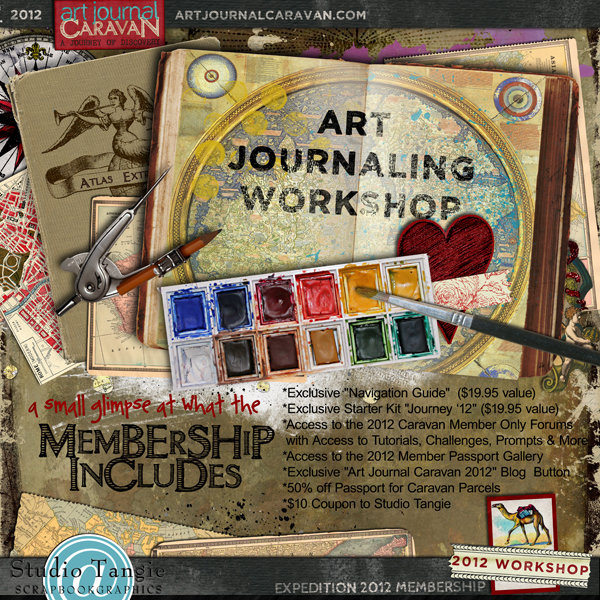 Art Journal Caravan 2012 by Tangie Baxter – Tangie is a widely recognized authority on digital (and "regular") art journaling. Check out her blog for more awe-inspiring art inspiration.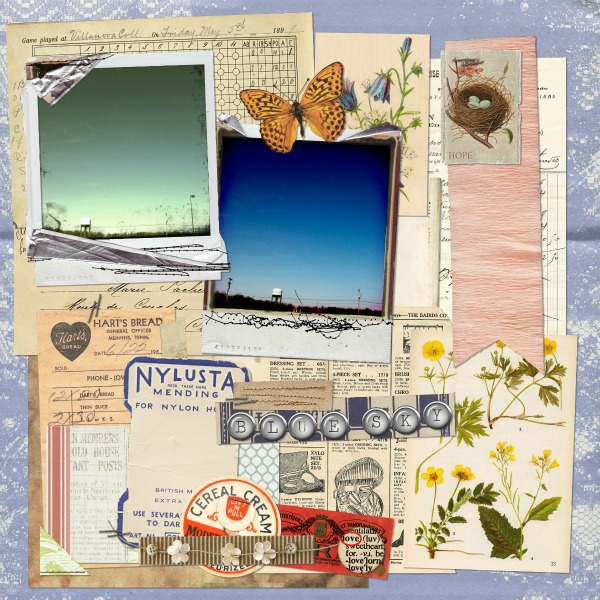 Blue Skies by whatannaloves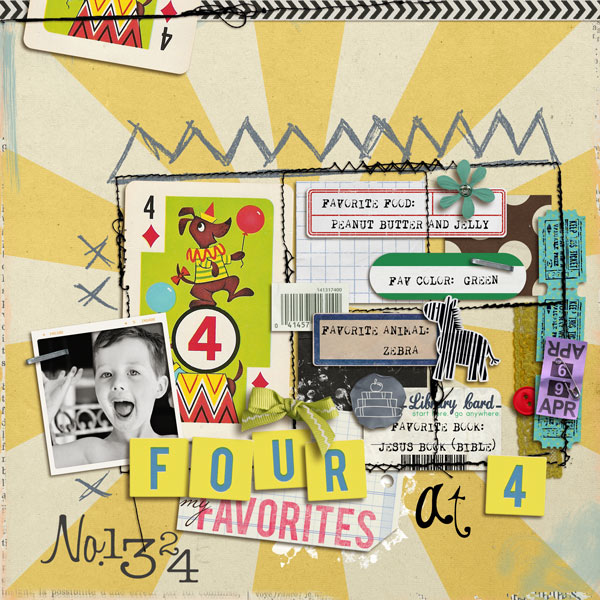 Fav's At 4 by mommy2boyz
Doilies
2. A trend that hearkens back to grandmother's day – doilies.But these aren't your grandmother's doilies, lying on a table under a vase of flowers. Paper scrapbookers today are stamping, misting, Silhouette-cutting, and snipping up their doilies to create a wide variety of projects. Here's a couple products and projects I found that showcase the beauty of doilies:
Paper Style: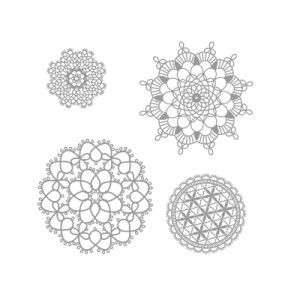 ………………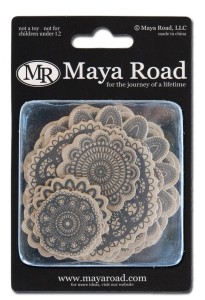 Delicate Doilies clear-mount stamp ………………………….Maya Road kraft doiliesby Stampin Up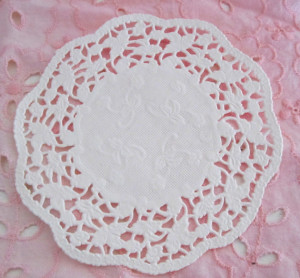 Paper Lace Doily Etsy seller: cozycottagechic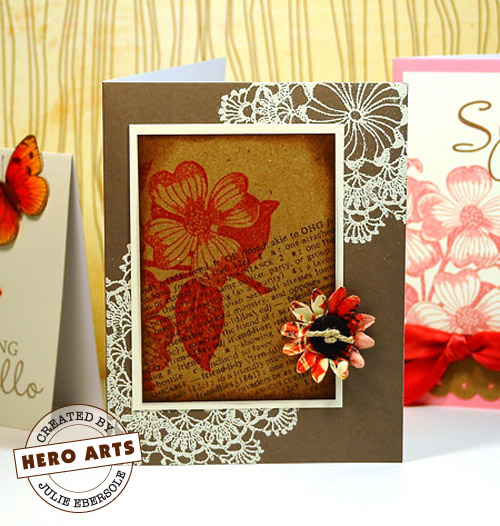 Dogwood Collage card by Julie Ebersole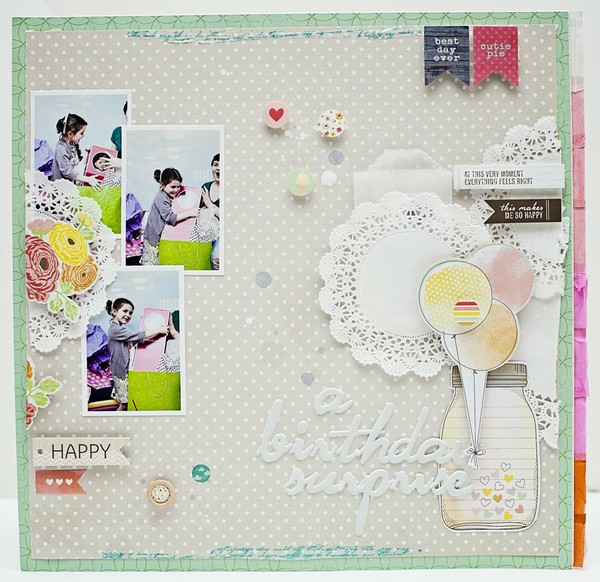 A Birthday Surprise by *Jaime Warren*
Digital Style:
And of course, we have you covered in the digital realm as well. From classic lace to brightly-colored paper, here's just two of your digital doily options and a layout to inspire you: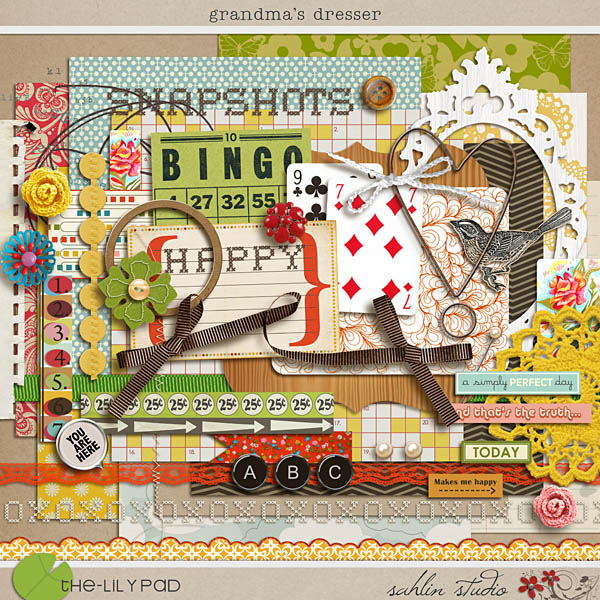 Grandma's Dresser by Sahlin Studio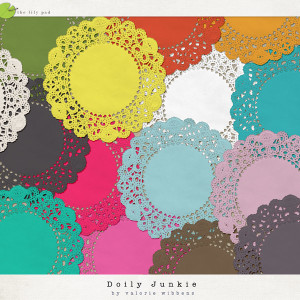 Doily Junkie by Valorie Wibbens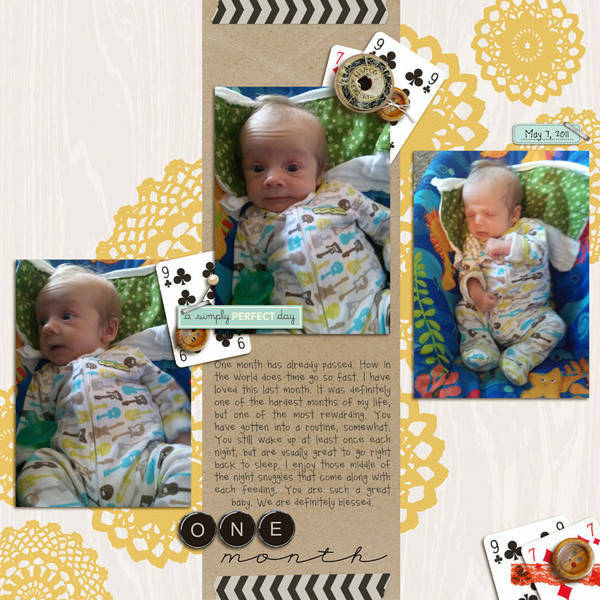 One Month by mcalleigh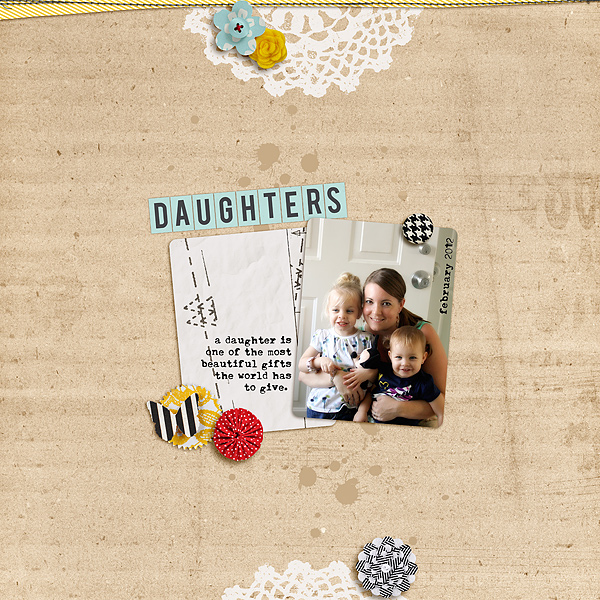 Daughters Small by mrsski07
3. Tags
Tags are popping up everywhere, and not just on packages. These versatile little embellishments house journaling, photos, cute element clusters, titles, word art, and more. They can slide into an envelope or behind a photo for a hidden journaling spot, and they layer beautifully with other paper bits. I see scrappers inking, painting, misting, stamping, embossing, and more on all sorts of tags. And although regular shipping-style tags have been around for a while, lovely pre-embellished tags are hot right now and add instant style to any page.
Paper Style: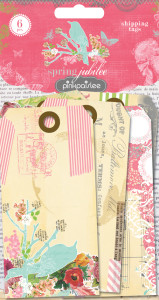 ………………………………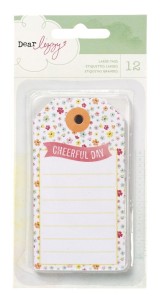 Spring Jubilee shipping tags by Pink Paislee…………Dear Lizzy Neapolitan tags by American Crafts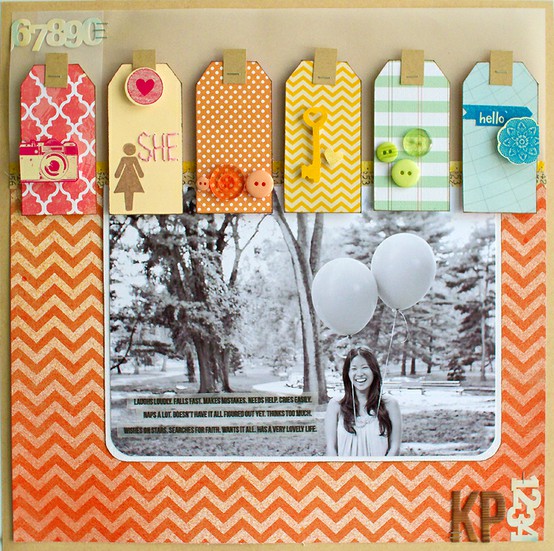 Layout by Kelly Purkey using Studio Calico –
Love all the tags in this Thespian add-on!
Digital Style:
Digital scrapbookers, equally have access fun and beautiful tags in many styles, colors, and themes.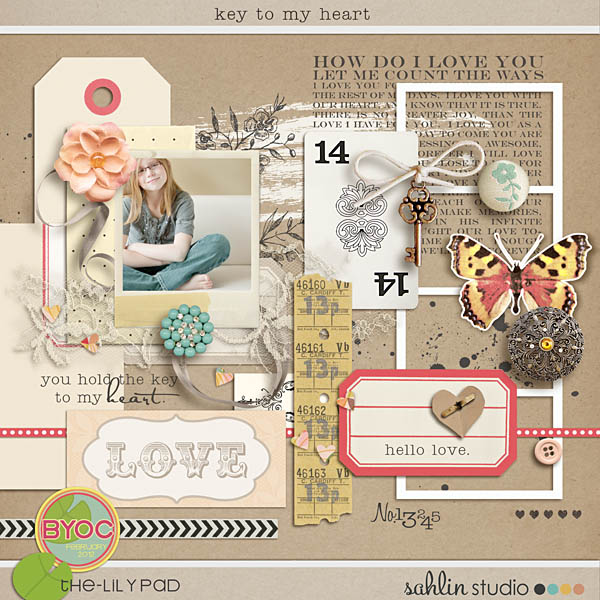 Key to my Heart elements by Sahlin Studio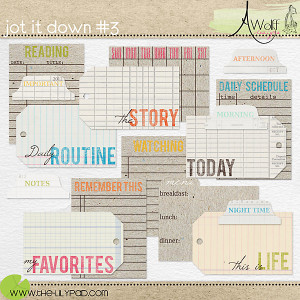 Jot it Down 3 by Amy Wolff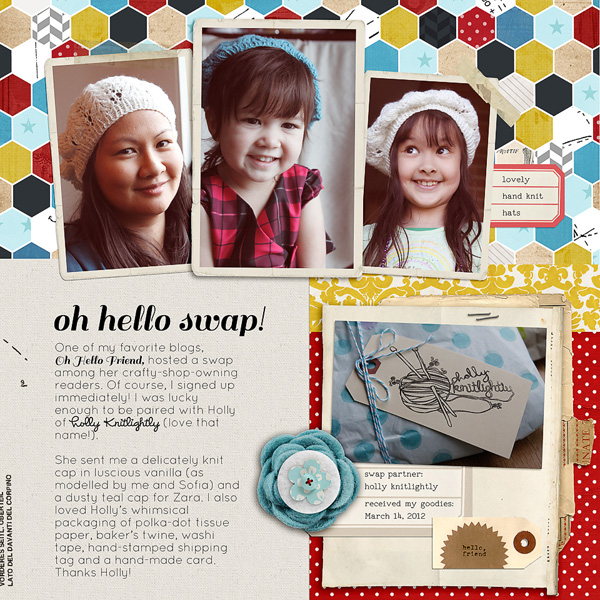 Oh Hello Swap! by cayla73 –
Love how this layout shows off both a beautiful paper tag, and a cute digital tag!
I hope you enjoy your trip through HOT TRENDS right now. Have fun, and please link us up to your trendy new layouts! Lastly, I'll leave you with a link to an awesome video by Christy Tomlinson showcasing several of these trends in action, including misting, doilies, and art journaling.