"Traveling- it leaves you speechless, then turns you into a storyteller." – Ibn Battuta
Traveling is it's own reward for anyone who cares for adventure, but scrappers are lucky enough to live it twice – once on their travels, and once again when they scrap them! The On Your Way travel collection is just the thing to capture all the details of your excursions. The wide variety of words and phrases will inspire you to record all the details of your epic adventure! Layer them directly on your photos, recolor them, or turn them into digital stamps – the opportunities for customization are endless!
Exploring | Word Art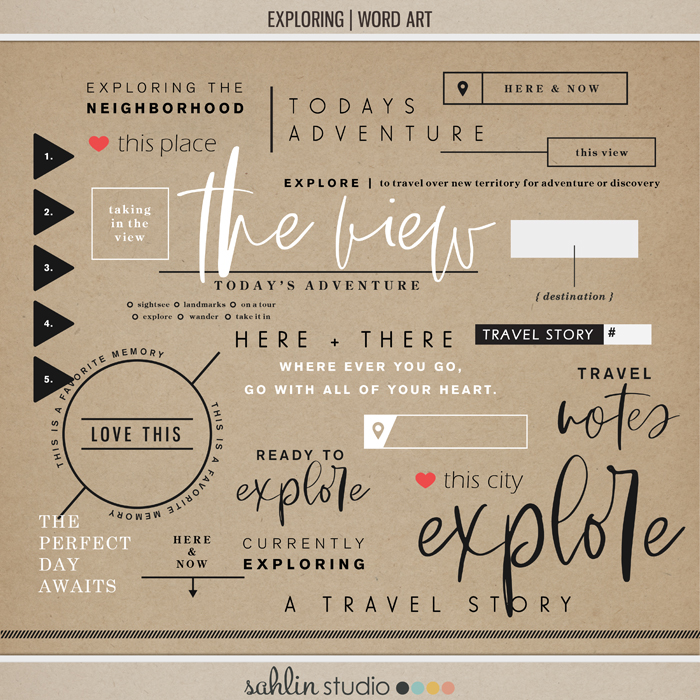 Exploring | Journal Cards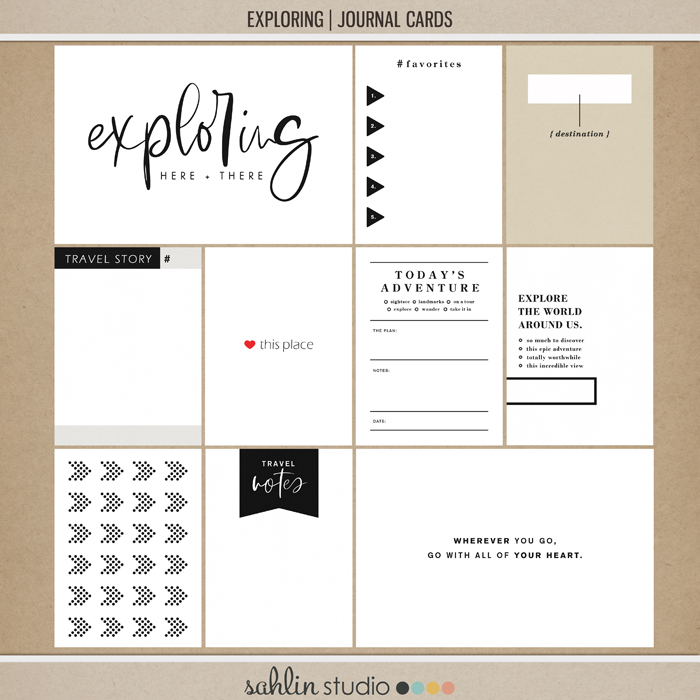 Exploring | Stickers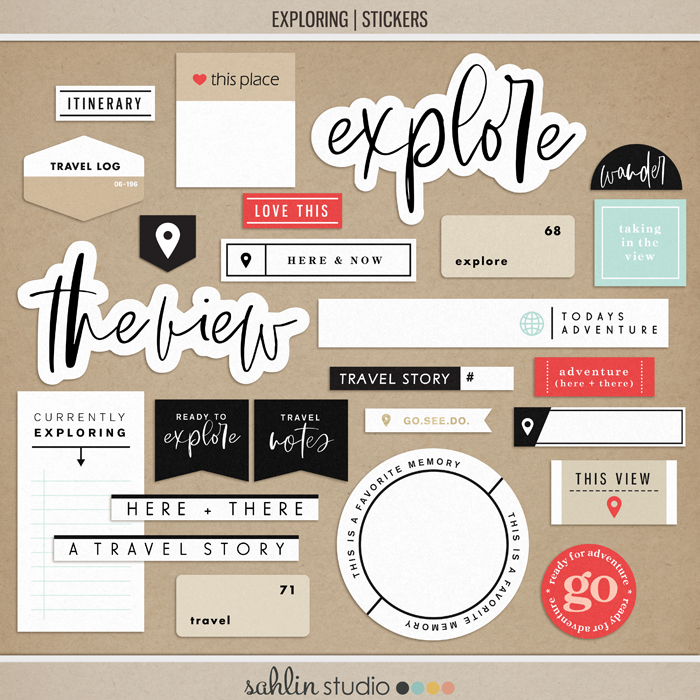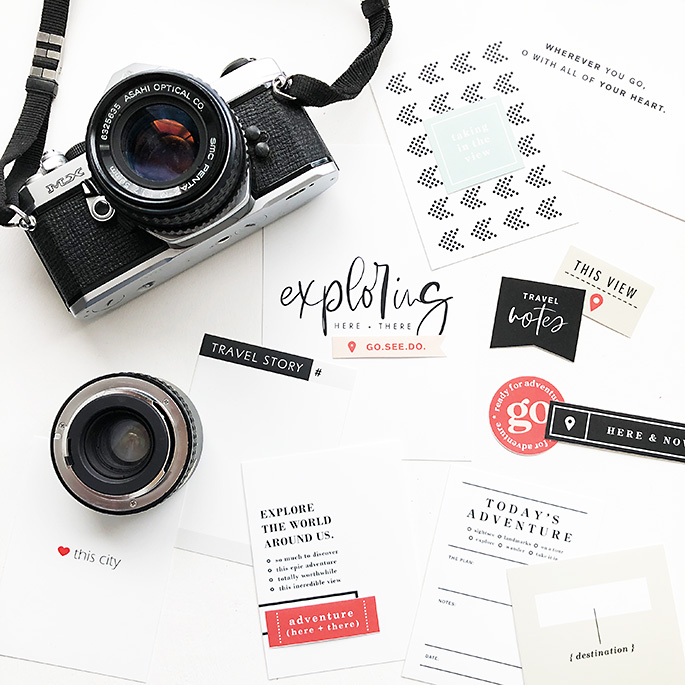 ---
SAVE 50% WHEN YOU PURCHASE ENTIRE COLLECTION THIS WEEKEND!
Please note that this discount may not be combined with other discounts or promotions.
LIMITED TIME – Exploring | Bundle
Ends: Monday, May 4, 2019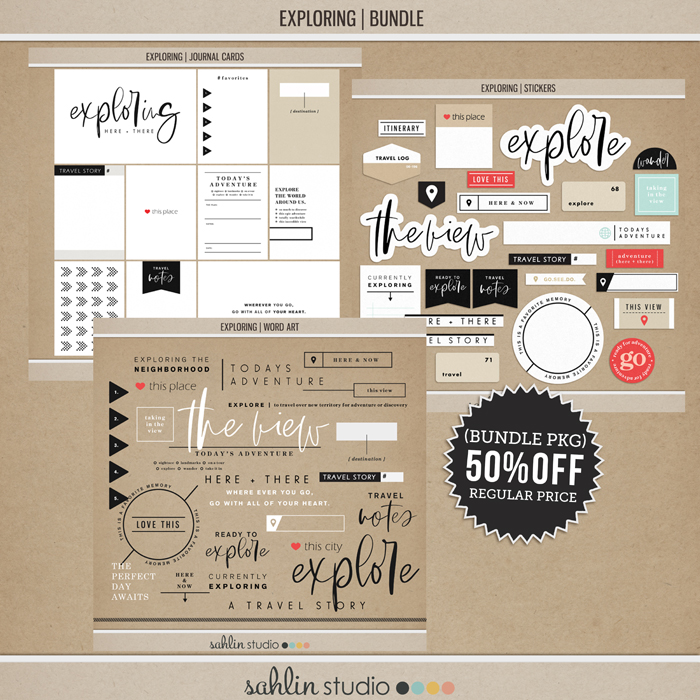 ---