Is daydreaming your favorite past time? Or maybe you know someone who is fondly thought of as having their "head in the clouds"? Whether it's a friend or family member, or something a bit closer to home, my Drift Away collection celebrates the dreamer's heart. The dainty florals and playful balloons designs are carefully balanced with more graphic patterns like chevrons, arrows & pie charts-then forged in golden yellows, warm tangerines & soft teals. Whether you are reminiscing about misty walks on an oceanfront boardwalk, a romantic hot air balloon adventure, or simply enjoying time spent dreaming away while sitting in your porch swing, this pretty collection will help you tell your story beautifully.

Featured Kit Savings:
All month long you can save 50% on ALL
Drift Away
 products including the
elements
, the
papers
, the
journal cards
, and the
kit
.
Drift Away (Kit)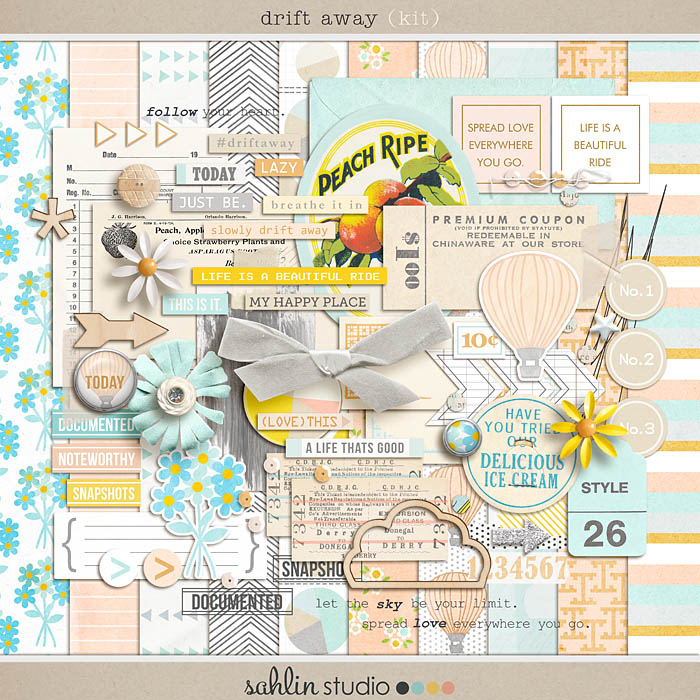 Regular Price: $7.50
Sale Price: $3.75
Drift Away (Journal Cards)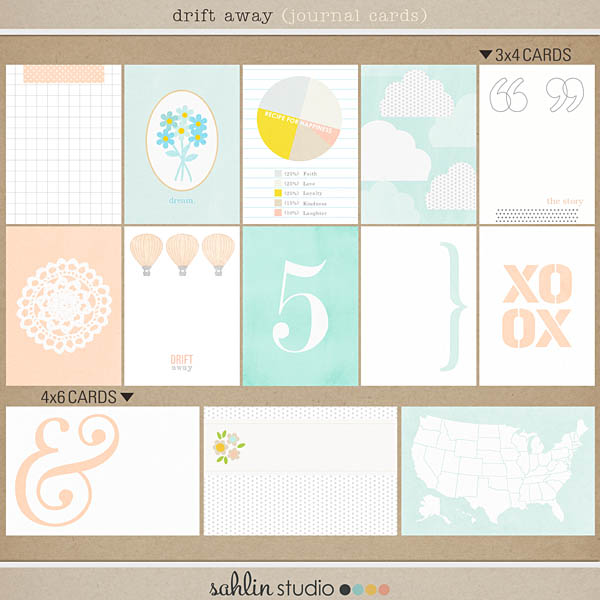 Regular Price: $4.50
Sale Price: $2.25
Drift Away (Elements)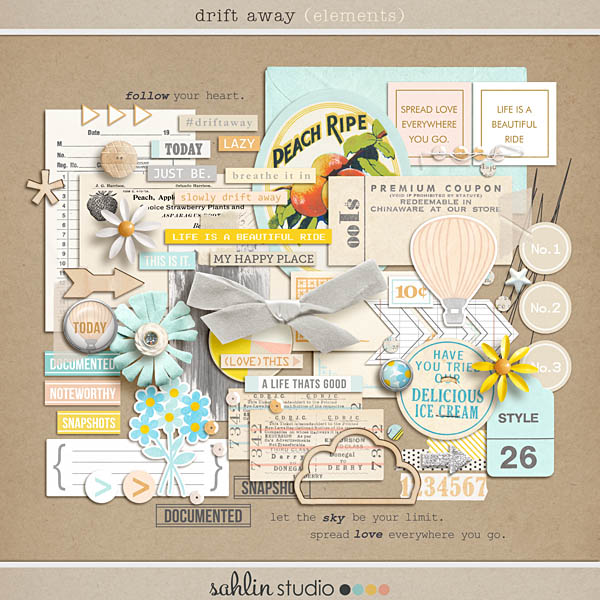 Regular Price: $4.09
Sale Price: $2.05
Drift Away (Papers)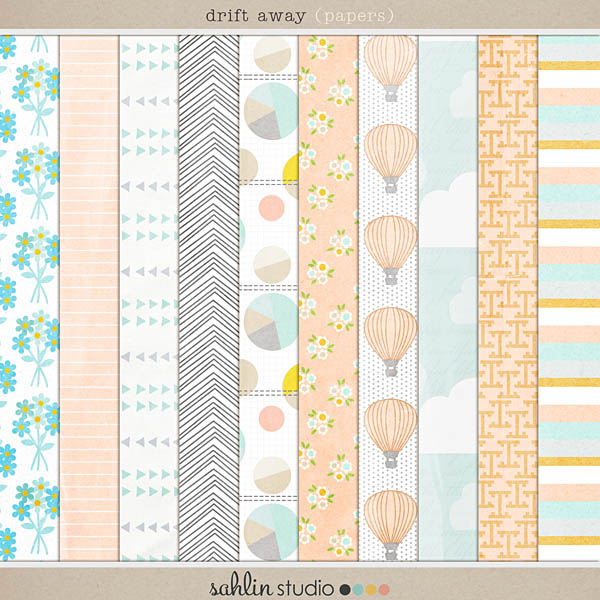 Regular Price: $3.99
Sale Price: $2.00
How about some creative inspiration using Drift Away!