Hi everyone! Melissa here and today I want to talk about using differently themed products on one page or spread. My baby niece recently turned 6 and my sister-in-law threw a fun movie party for her, complete with red and white striped decorations everywhere, a popcorn cake, popcorn buckets for party favors… you get the idea. So I set off to browsing the Sahlin Studio store for inspiration, I immediately latched onto her Project Mouse: Main Street collection, because of the adorable popcorn bucket and popcorn scatter that are part of the collection. Then the colors made me think of the Birthday Cake collection. I realized how easily these pieces would combine together.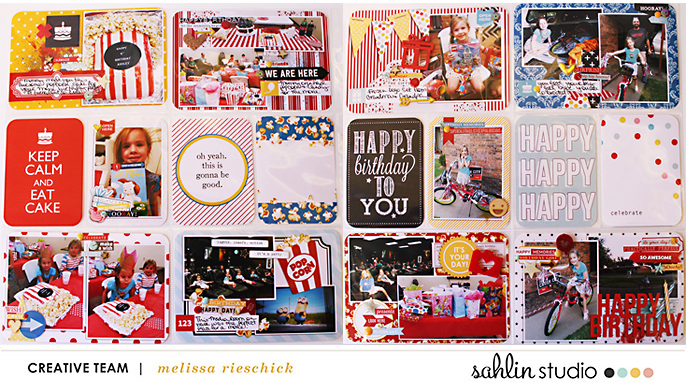 Here are the products I ended up using:
When combining kits where the colors might be slightly different, I try to make sure I have an equal representation of both collections, so they will blend well. For this spread, I chose more of the 3×4 filler cards from the Birthday Cake collection, since the wording fit my page better, and more of the patterned papers from the Project Mouse: Main Street collection to make 4×6 cards, to achieve the balance I was talking about.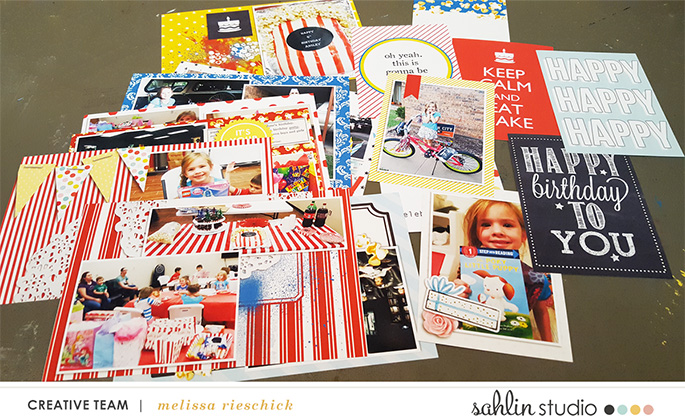 I grabbed supplies I thought would match the cards, which is one of my favorite parts. I love to go through my stash and pull out anything I think I might possibly use. Here is just a little peek of some of the things I pulled out. Trust me, there was a ton of stuff that didn't make it into this photo! 🙂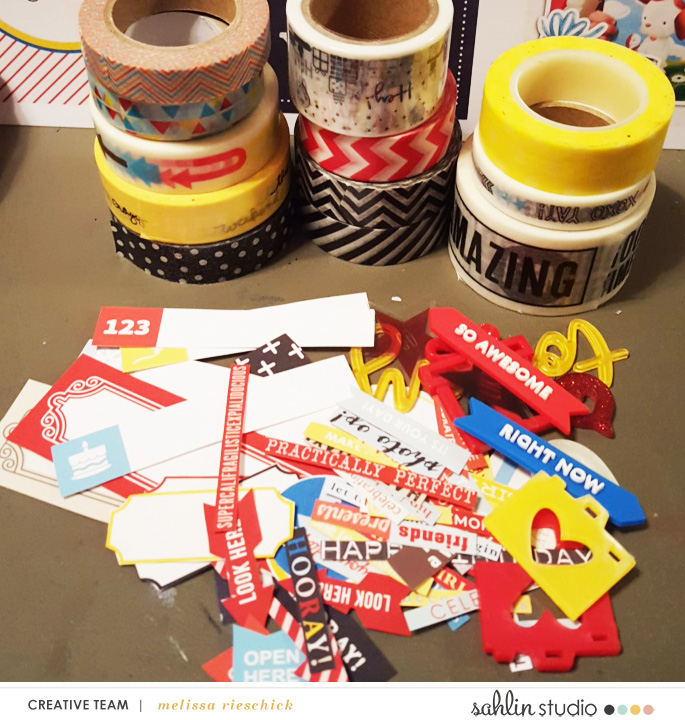 Next I got busy decorating my cards. I tried to balance the the paper pieces with other elements to make my cards more three dimensional and intersting.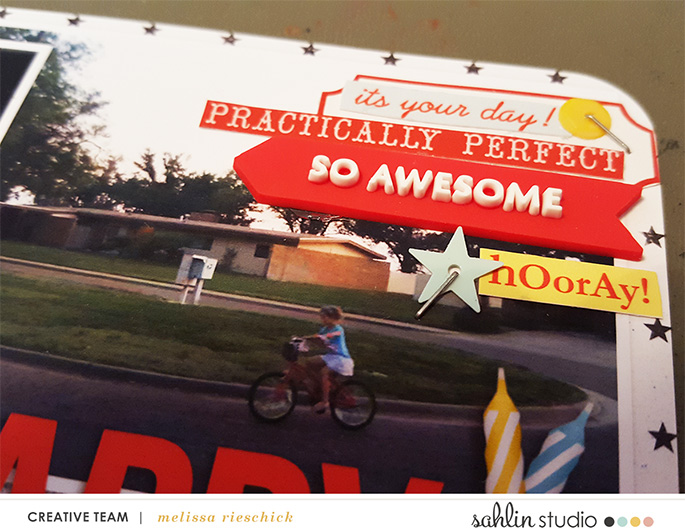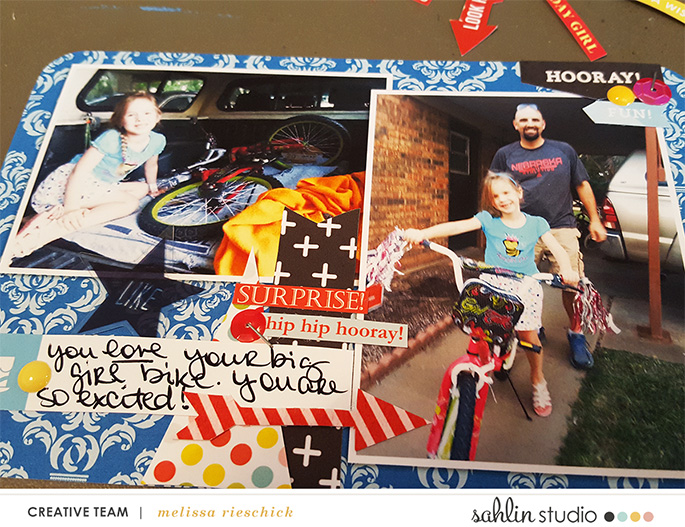 I had so many bits and bobs printed and cut out, not to mention the delicious goodies in my stash to add to the pages, that I really was like a kid in a candy store. I layered to my heart's content on these cards!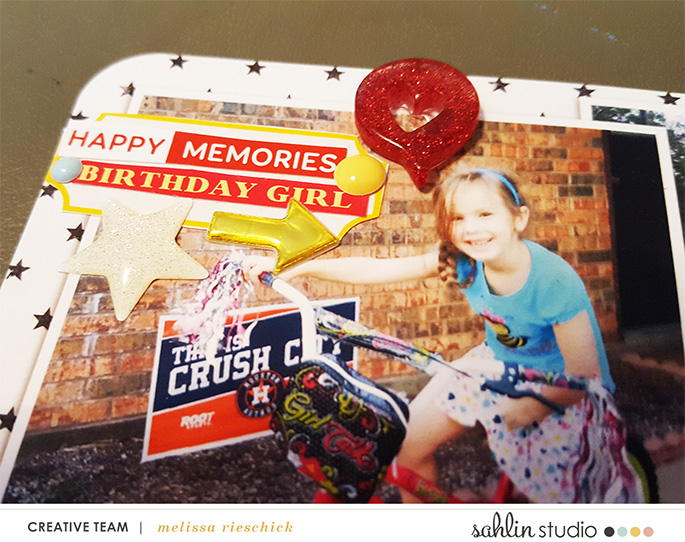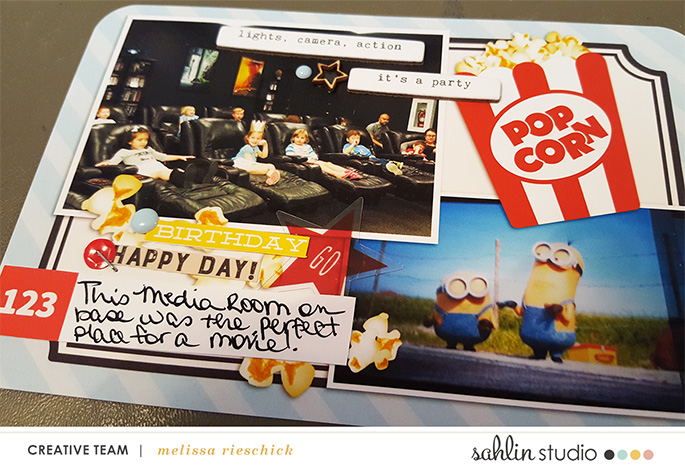 Once I was done with the cards, I placed them into my pocket page protectors. I made sure to keep a balance of colors in mind, so I didn't have too much of one color, like the red, on one page. Here are my finished pages: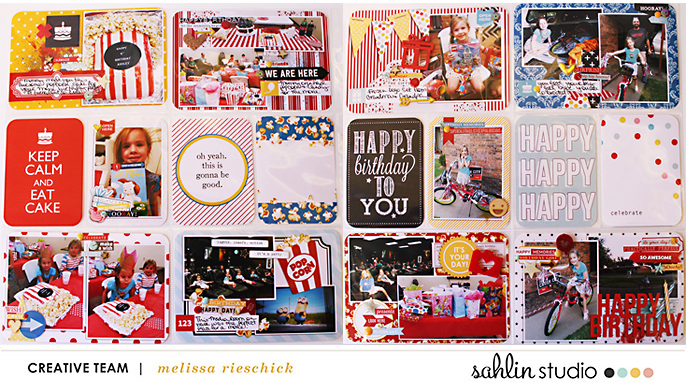 And here's larger images of each page: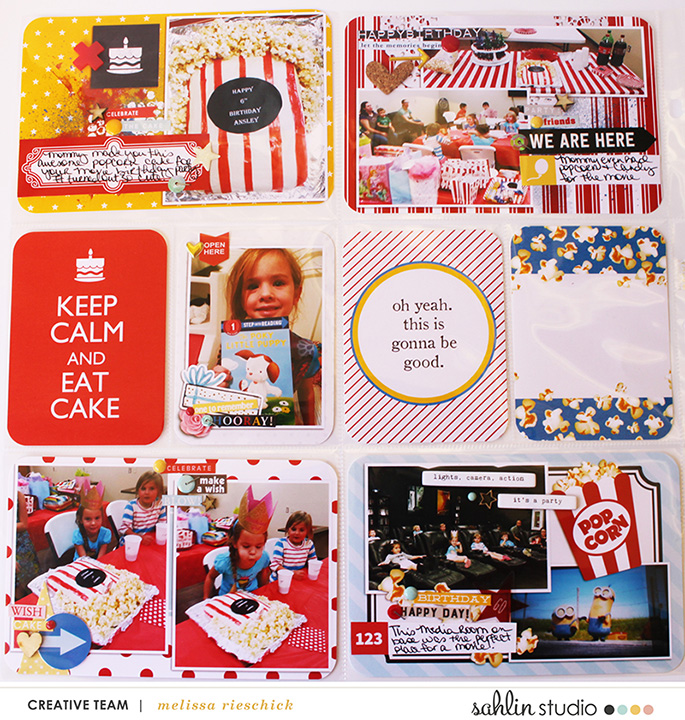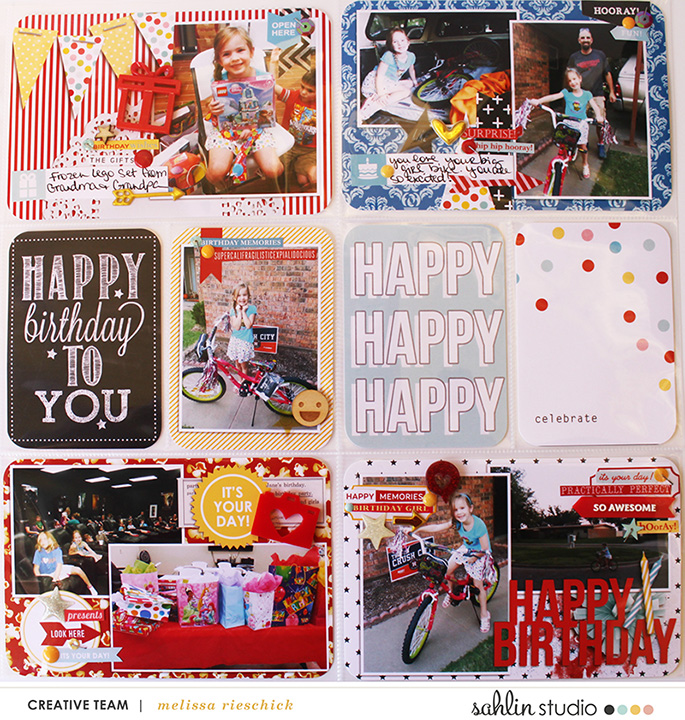 I hope I've inspired you to think outside the box and combine products you wouldn't normally use together. Who would ever think I used a Disney collection on this page? I am so happy with the end result and I know my niece will adore it too.
I live on the Texas Gulf Coast with my boyfriend of 10 years, our chihuahua Zoe, and our cat Morgan. I work full time and when I am not working I like to watch shows on Netflix and scrap. I also love to read and read a book in about 2 or 3 days since I only read a couple hours in the evening. My passion in scrapping is Project Life pages, in particular hybrid Project Life.