Hello friends! Candace here with you to share my first project as a new design team gal for Sahlin Studio.  I am so excited to be here and document my family's memories, as well as showing how to use some beautiful products in the shop.  For today's layout I used the Project Mouse (World) : America collection, to capture the stories of our family's recent trip to Washington D.C.  This collection has the perfect journal cards and digital elements to archive all the historical monuments and fun adventures in our nation's capital.
Take a look at finished two page spread: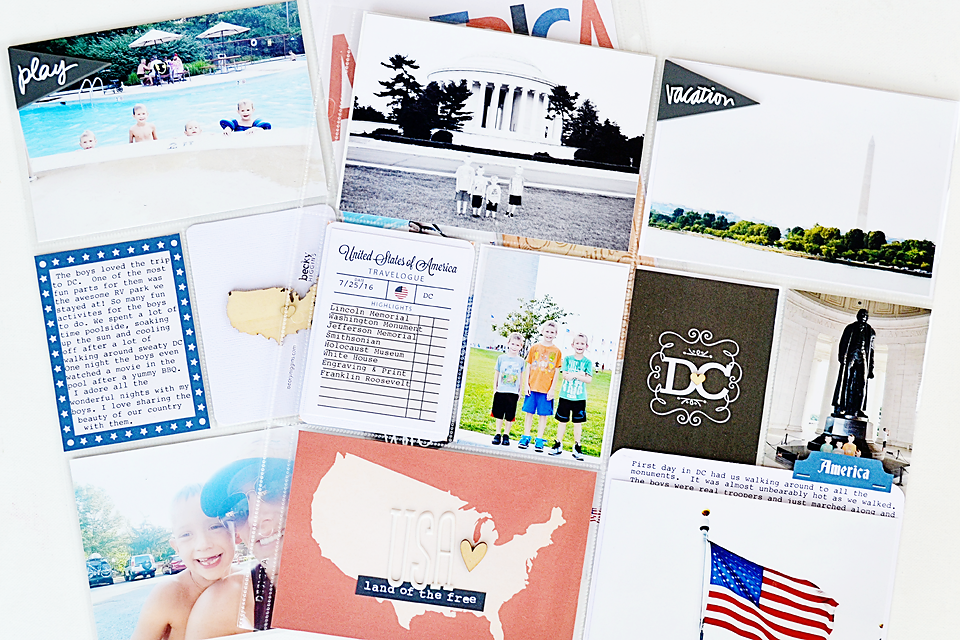 DESIGN TIP: Make sure to lay out your spread side by side. This is an easy way to check if your spread has balanced both in color and weight of embellishments
Now for the details:

Left Side Page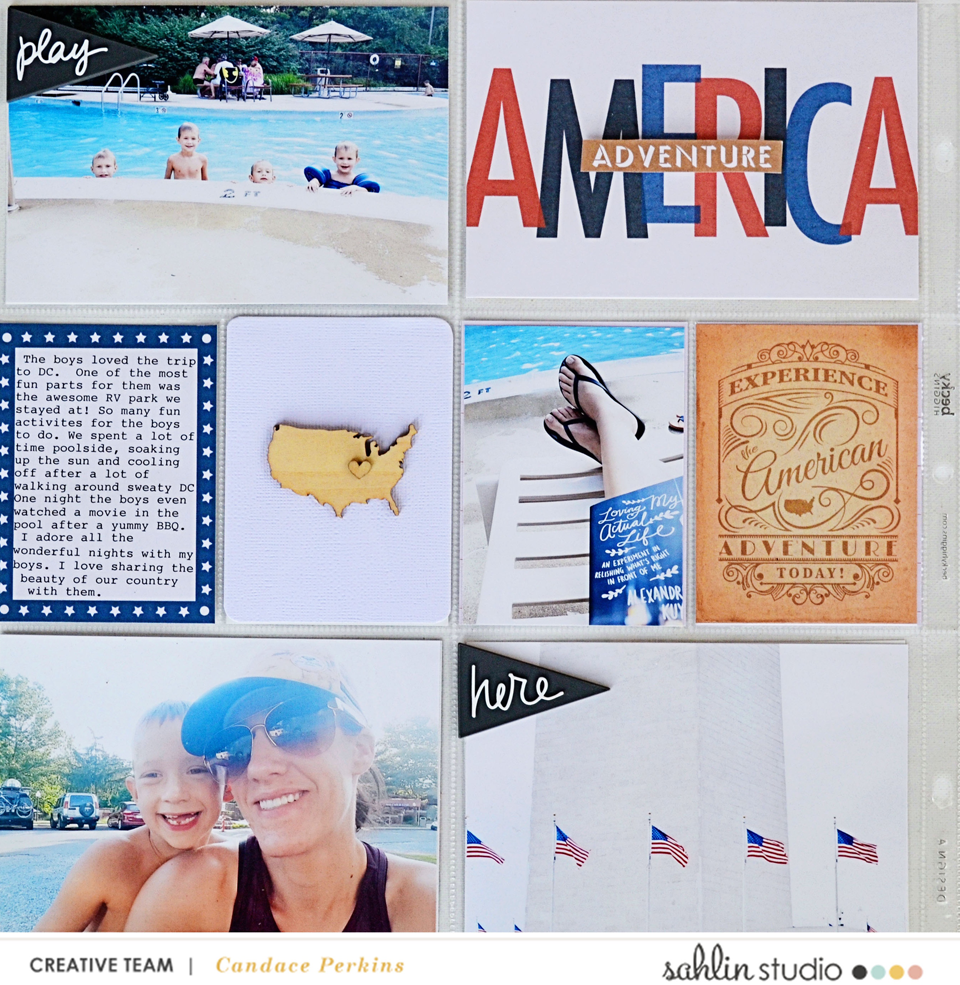 The "adventure" die cut was trimmed out from the printable elements sheet and layered on top of the America card for dimension.  For my journaling on this side of the spread I sent the star journal card through my typewriter.  I love the look of typewriter font on my layouts.  It provides a clean and uniform look throughout my album.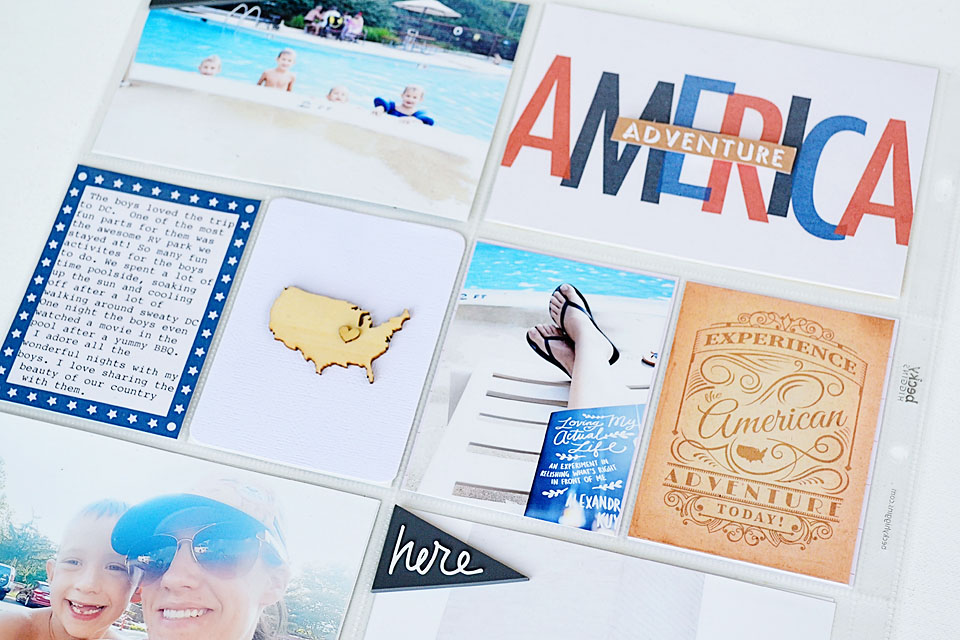 Right Side Page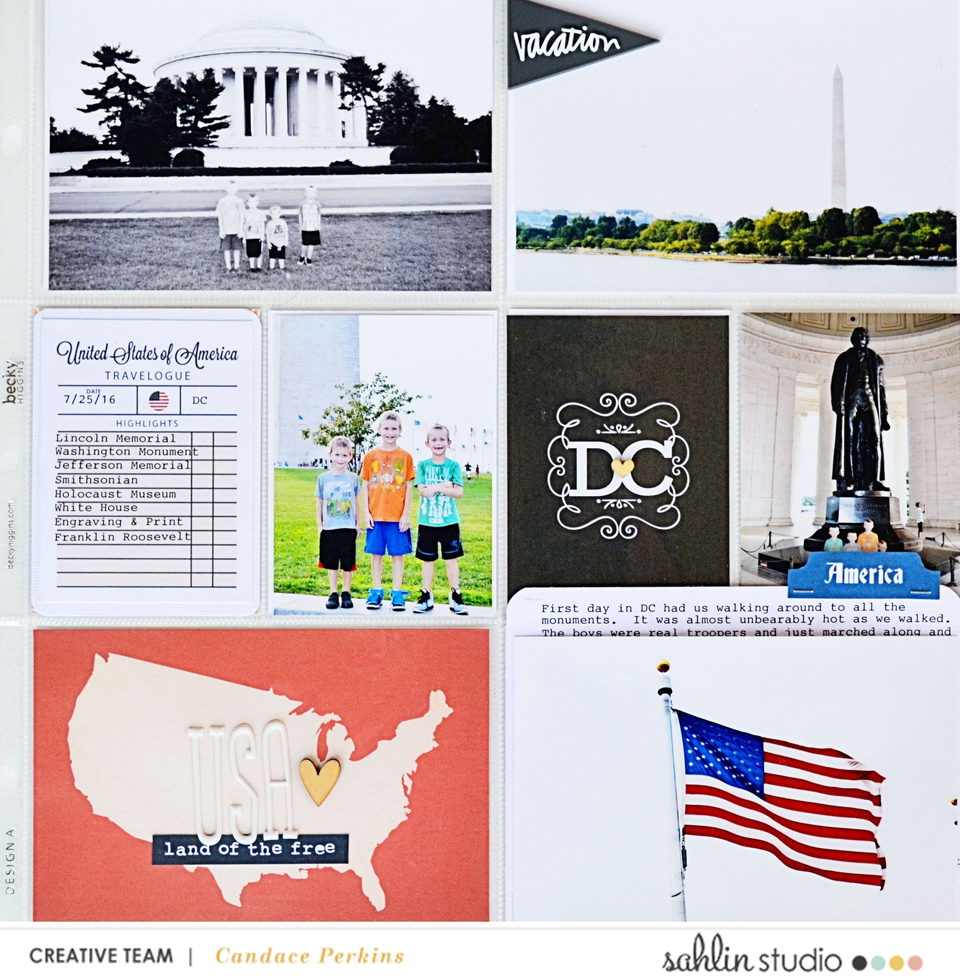 JOURNALING TIP: Sometimes you have to get a little creative with the journaling. Solution? Use a tab to act as a pull for a hidden journal card. You can tuck it behind any photo or journal card.
On the left side of the spread I added a few wood veneer hearts to accent and tie the left and right side of the spread together.  I love the contrast of the little wood heart against the black DC card!  So cute!  I had to get a little creative with the journaling on this side of the spread due to the amount of photos.  I used a tab from the elements sheet to act as a pull to a hidden journal card behind the flag photo.  My favorite card in the collection is the "Travelouge" card and it was perfect to add a list of all the places we visited.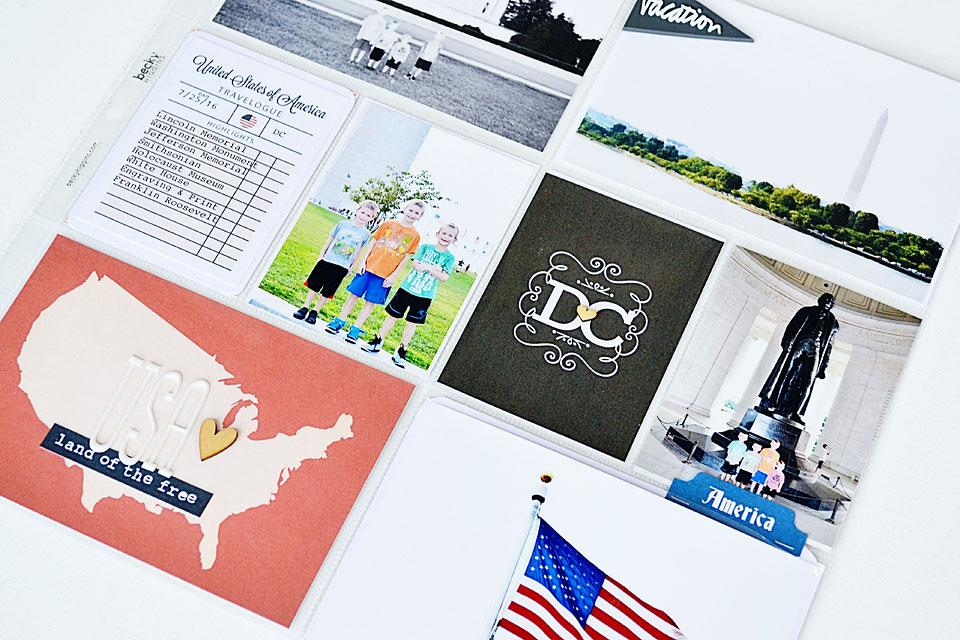 Such a fun spread to create and document our trips little details.
Now I can cherish these memories for years to come!

Products Used: Project Mouse (World) America by Sahlin Studio –>here.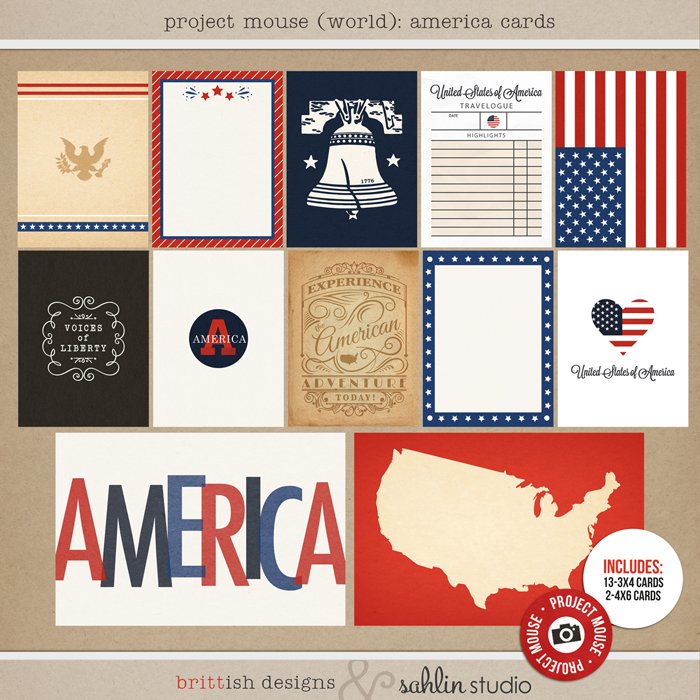 If you have any questions just leave a comment below!  Have a beautiful day!

This is me. I am a wife, a mother, a sister, a daughter and a friend. My days are filled with cleaning dishes, driving kids to practice, kissing boo boos, singing nursery songs, calling a friend, folding mounds of laundry, cleaning the dishes AGAIN, washing tushies and toes, tucking little ones in bed, and then doing it all again. But in our crazy, busy, wonderful lives there is everyday perfection. Moments where time seems to stop, you take a picture in your mind, and promise yourself you will never forget. Everyday perfection. It is my hope that I can inspire others to notice those moments of everyday perfection, capture them, document them and cherish them.