The world is blanketed in a swath of white and it feels like you haven't seen the sun in weeks – looks like winter is finally here! If a frigid polar vortex is keeping you bundled up inside, it's time to grab my Winter Stories kit and get your scrap on! With pops of pale blue and green set against a beautiful neutral palette, this delicate kit will inspire you to tell all your winter tales- from skiing adventures & snowball fights to capturing the beauty of the frozen landscape. Because after all, isn't it better to be telling your winter stories, than have Jack Frost nipping at your nose?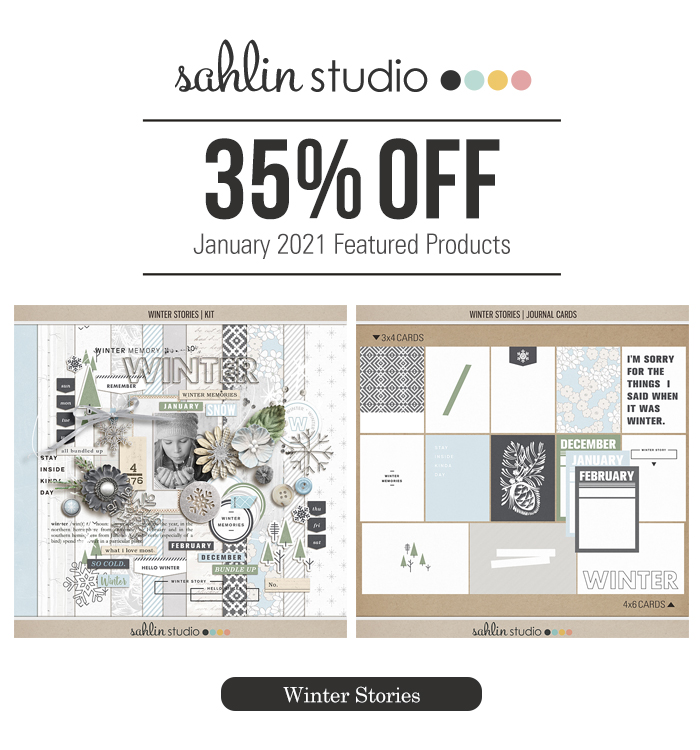 Featured Kit Savings: For this month, you can save 35% on Winter Stories products including: the kit, and journal cards!
Winter Stories (kit)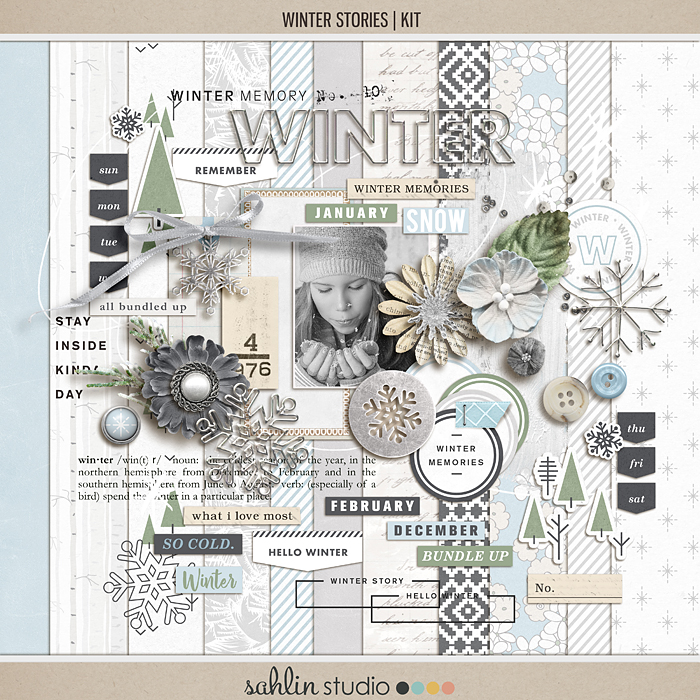 Regular Price: $7.50
Sale Price: $4.88
Winter Stories (Journal Cards)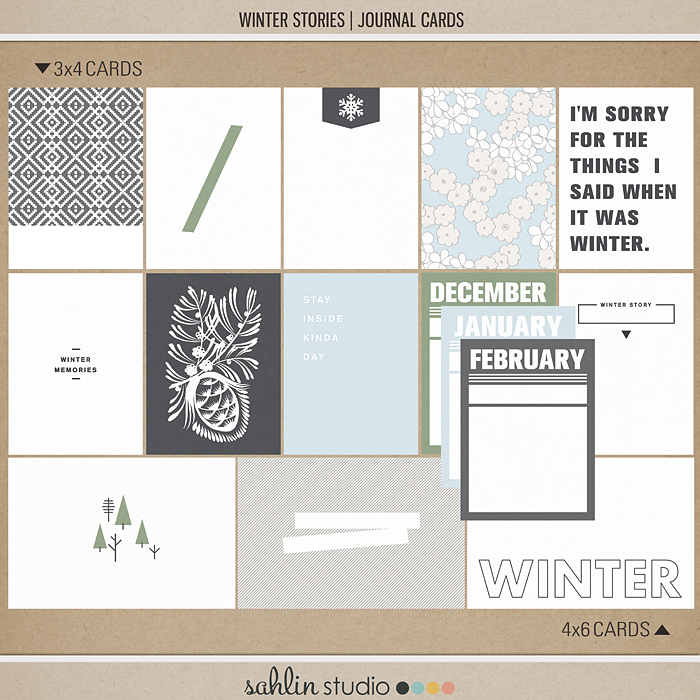 Regular Price: $4.50
Sale Price: $2.93
How about some creative inspiration using Winter Stories!