I absolutely love acrylic elements. However, I used to shy away from using them mainly because I felt they looked so unrealistic once I shadowed them. All I'd get when I applied a drop shadow was this dark gray blob for an element. Not pretty.
Then I developed a shadowing technique that brought my acrylics back to life again.
If you are in the same boat I once was regarding acrylics, then this tutorial is for you. Today I'm going to show you an easy way to apply a shadow to your acrylic element, while still maintaining the transparent look that we love about them!

Sample Acrylic Products
Shadowing Acrylic Elements
Step One:
1. Open an acrylic element onto your background paper.
2. Add a drop shadow to your element
I used the settings – Linear Burn / Opacity 44 / Distance 14 / Size 29
3. Put your shadow on its own layer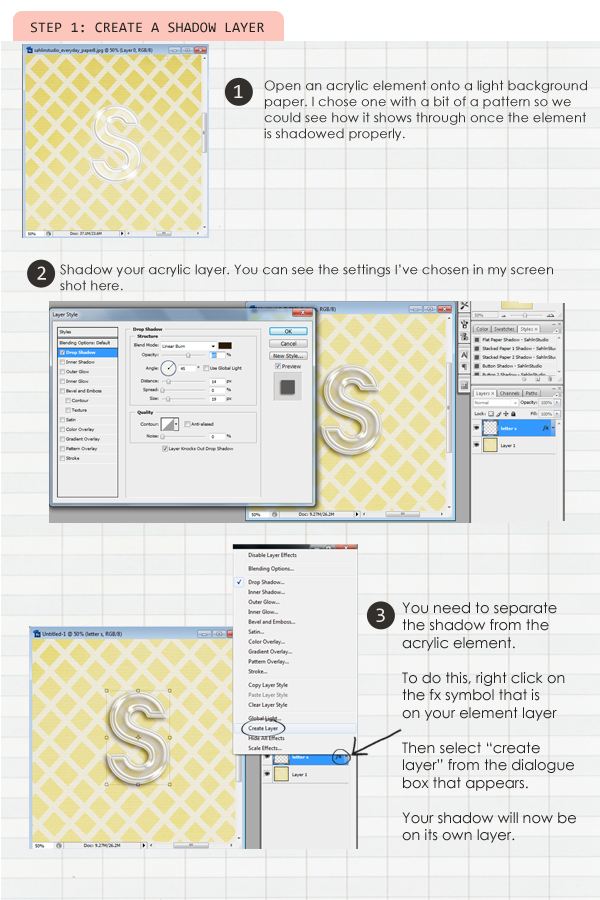 You can see in the image above that once I added a drop shadow, my element turned an ugly dark gray. Here are the steps to repair that problem.
Step two:
1. Making sure your acrylic element is selected in your layers palette, use your magic wand tool to select the element. Marching ants will appear around your element.
2. In your layer's palette, select the shadow layer
3. Hover your mouse over the element on your layout, right click and select "layer via cut."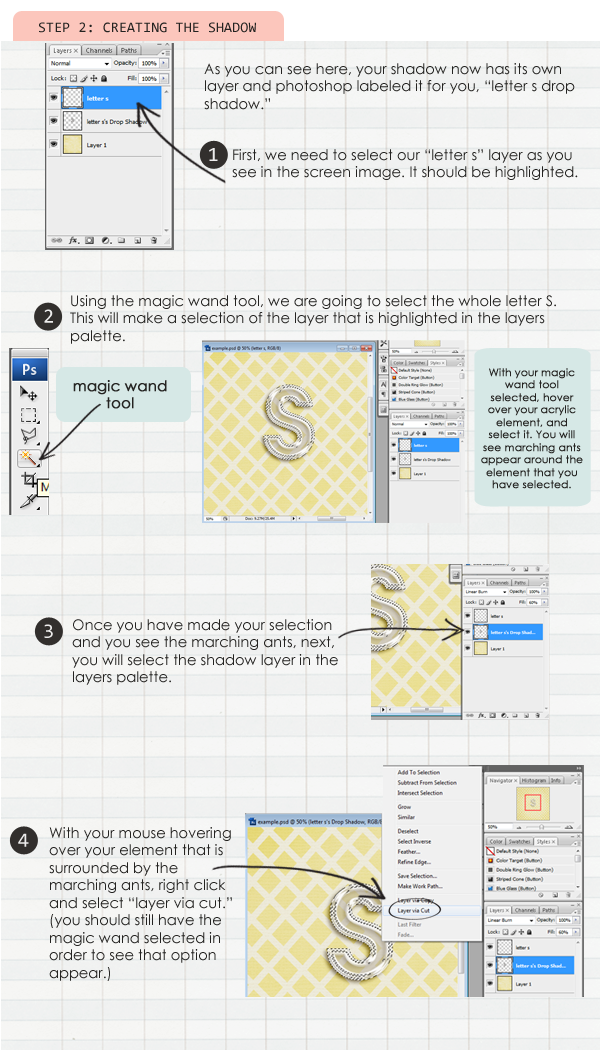 The drop shadow is now divided into two layers – the part that is directly under your element, and the part that peeks out and what you see on the outside of your element (the part that gives it the depth that you see).
The next steps are going to soften that shadow, while still keeping the appearance of depth.
Step Three:
1. Rename your new shadow layers to outside and inside shadows
2. Adjust the opacity of your inside shadow layer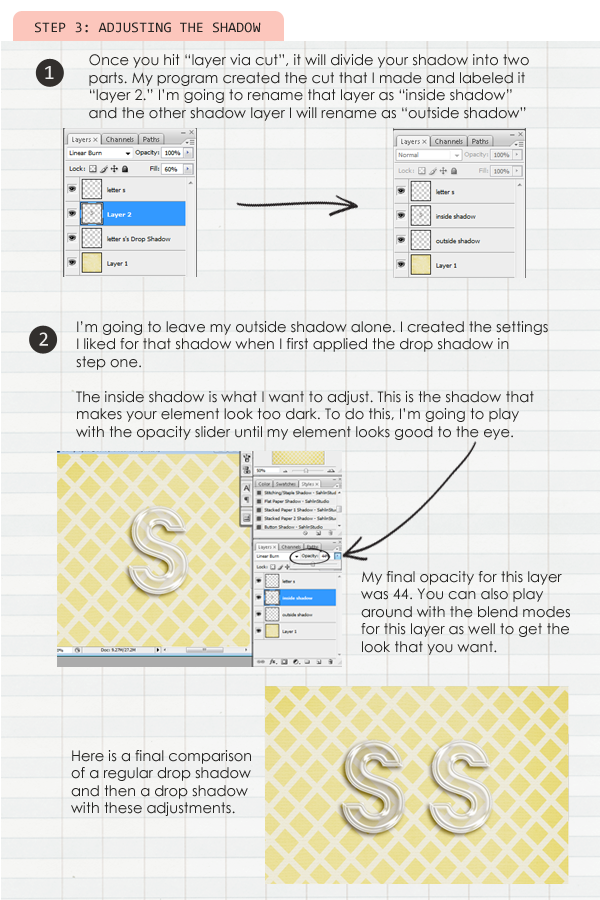 You might wonder, "Why not just delete the inside shadow all together?" The reason I don't do this, is because in reality, the acrylic element is still going to give a slight shadow on the inside. So, in order to keep it realistic, I keep a very light shadow. Everyone will have a different opinion on the opacity level and possibly even the blend mode, should you choose to change that. As with most of the tutorials, the key is to play around with it until it looks good to YOU.