Hello friends! Candace here and I am so happy to be back sharing a layout with you! Today is all about documenting layouts to pop the COLOR in life!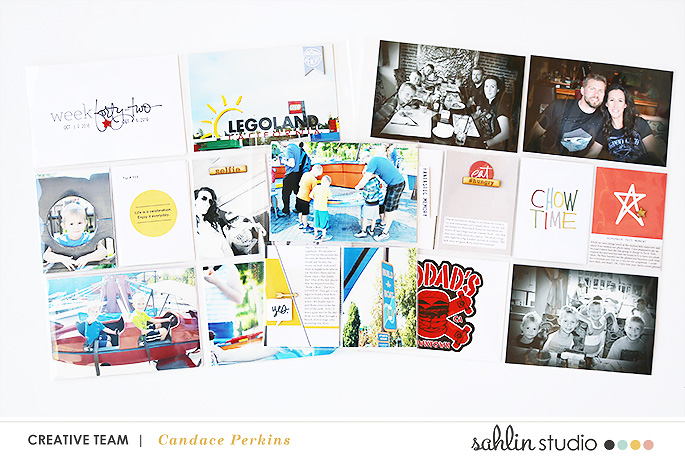 Sometimes life gets a little bit bright and full of color, and our photos represent it. During week 42 our family went on a small vacation to San Diego and Legoland. So of course, my photos ended up having more color than our usual everyday life.  I wanted to document this big event of going to the park, and my feelings behind this quality family time. For this spread I used the Celebrate (Journal Cards). I love these cards with its bright colors and sweet sentiments. They were perfect for both big events or just the everyday.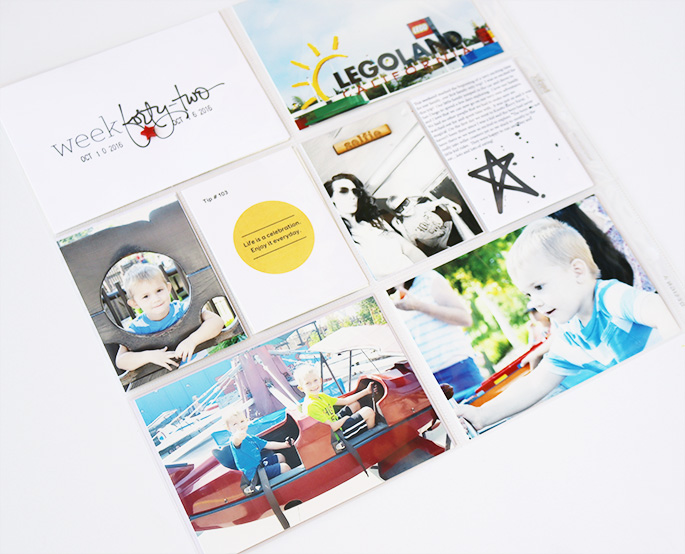 I love how perfectly the cards match the colors and theme of my spread. It is wonderful when a spread comes together just how you see it in your head and can capture the emotion and memories of the week.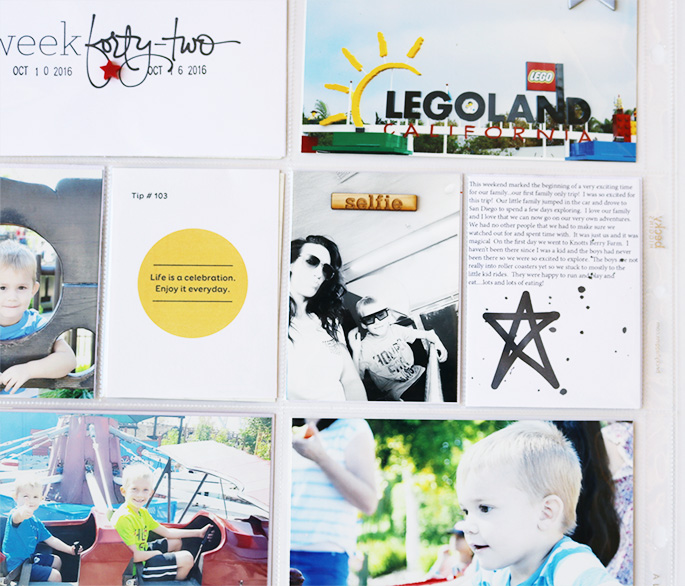 Right Side Page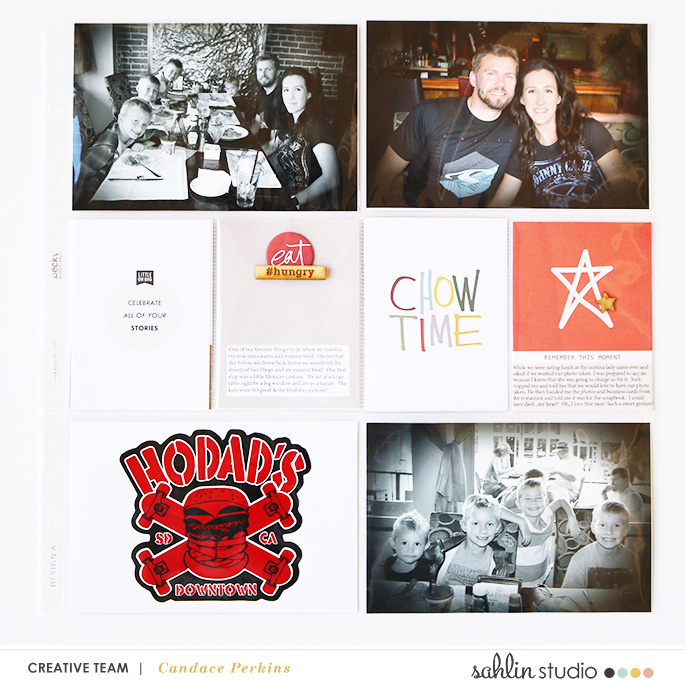 This was such a special week and I wanted to capture the emotion in the photos and add my thoughts and feelings to the cards. I added my journaling in photoshop to a few cards then left a few cards blank to add color and a simple balance. With just a few simple and carefully placed embellishments I was able to add a touch more color without overwhelming the spread.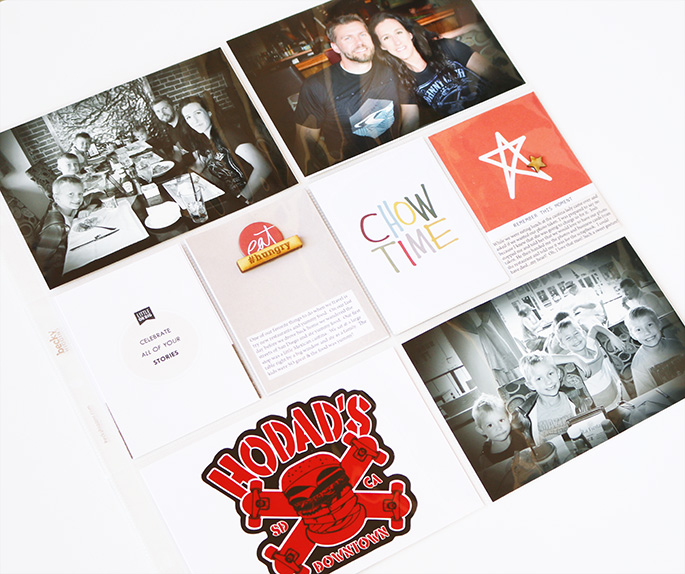 With the bright colors on the left side of the spread I decided to add a little contrast to the right side by using a few black and white photos.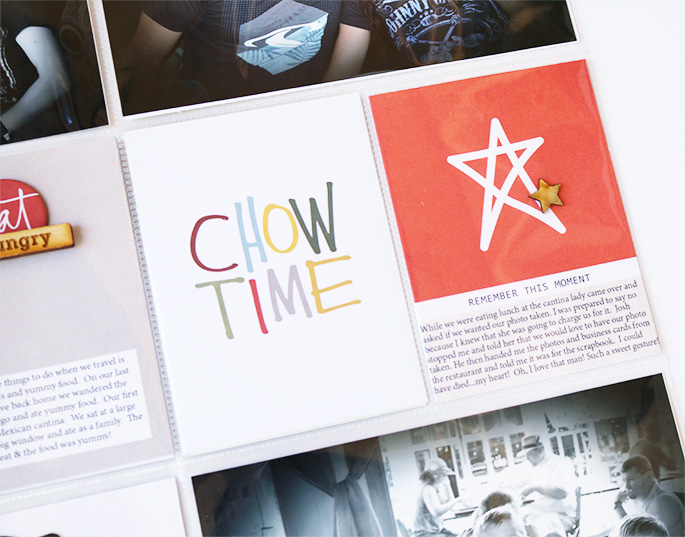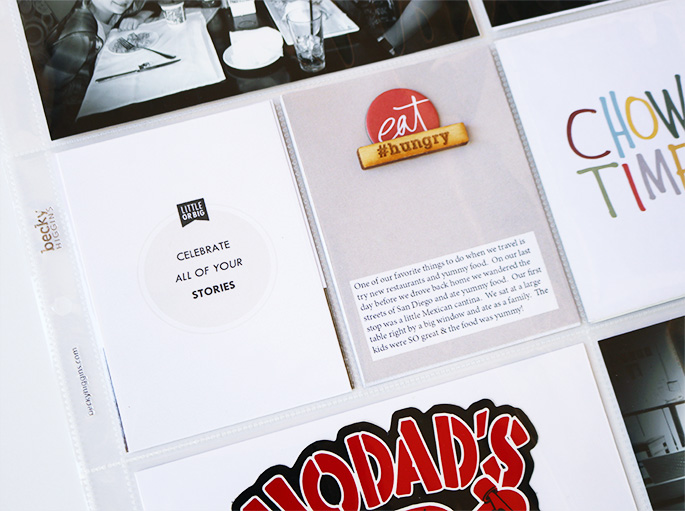 Extra Inserts
I also added a half page insert to this week to include a few extra photos and ephemera from the park.  Such a great way to include more details from the week!
Thanks so much to stopping by today!  I hope this inspired you to tell more of your stories and gave you a few ideas how to bring it all together in a spread.
Have a beautiful day!
Candace
This is me. I am a wife, a mother, a sister, a daughter and a friend. My days are filled with cleaning dishes, driving kids to practice, kissing boo boos, singing nursery songs, calling a friend, folding mounds of laundry, cleaning the dishes AGAIN, washing tushies and toes, tucking little ones in bed, and then doing it all again. But in our crazy, busy, wonderful lives there is everyday perfection. Moments where time seems to stop, you take a picture in your mind, and promise yourself you will never forget. Everyday perfection. It is my hope that I can inspire others to notice those moments of everyday perfection, capture them, document them and cherish them.