I love to recycle things and make them into cute projects.  This little pumpkin is no exception!  My son's girlfriend had gotten a single dip sundae when we went out for ice cream, the other day…  and it came in this cute little container.  Needless to say, I couldn't wait to get home to wash it out and start on my project.
How Did I Do This?
I used the pumpkin out of the
Snipettes: The Perfect Pumpkin
, and my Silhouette Cameo and Silhouette Designer Edition of the software. I love the snipettes and kit that goes with the it too
.
I mean look at that little bat and all those cute sayings! I Wish I had more time, I would make tons of treats.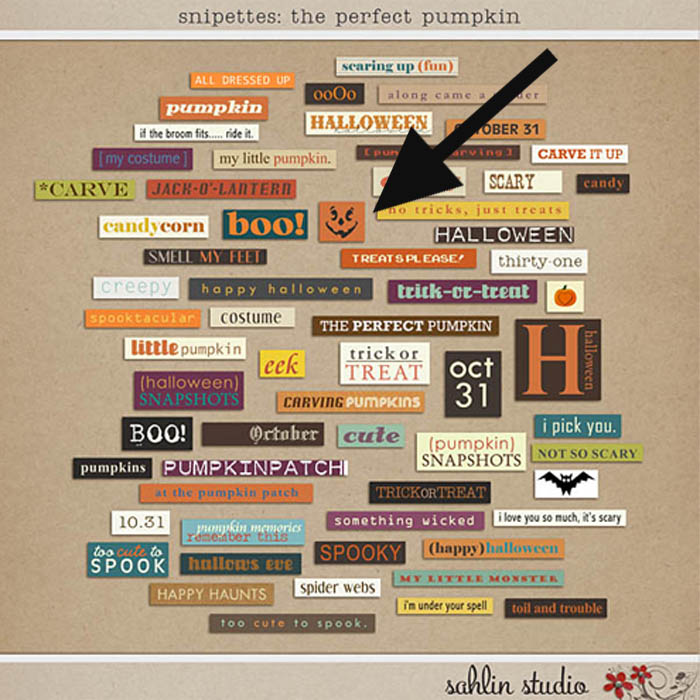 Let's Get Started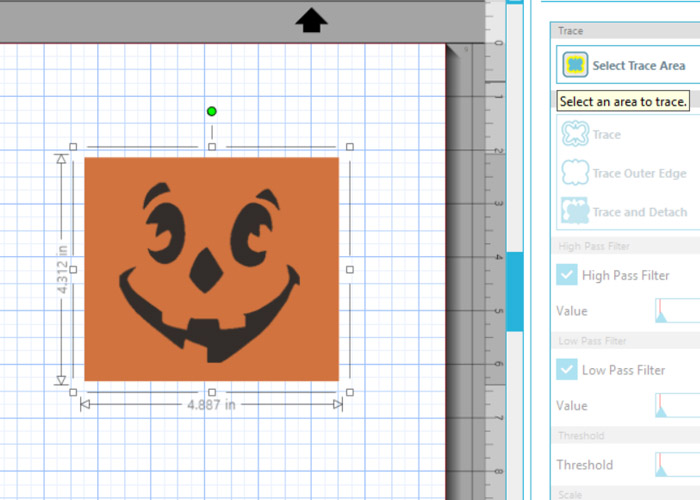 First thing you need to do is to open the image in the Silhouette Cameo and Silhouette Designer Edition of the software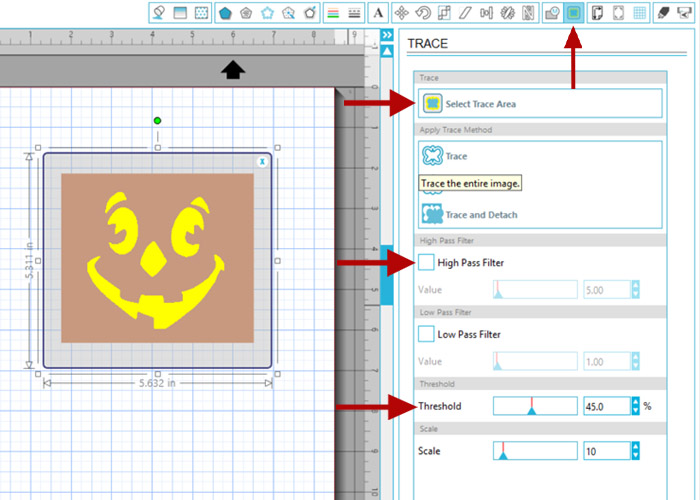 The next thing is to do a trace. To do this, select the Trace area, uncheck the High Pass Filter and slide the Threshold bar all the way to the right. You will see the image turn yellow the further right that you move the threshold bar.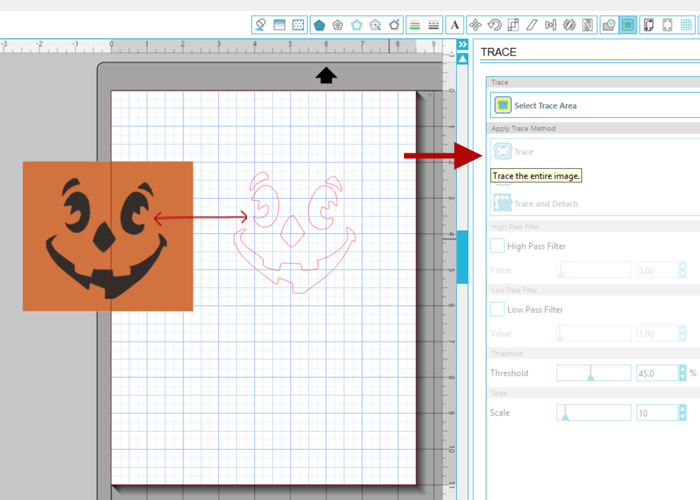 Now select the trace button, this traces the entire image. You can move the original image off to the side and delete.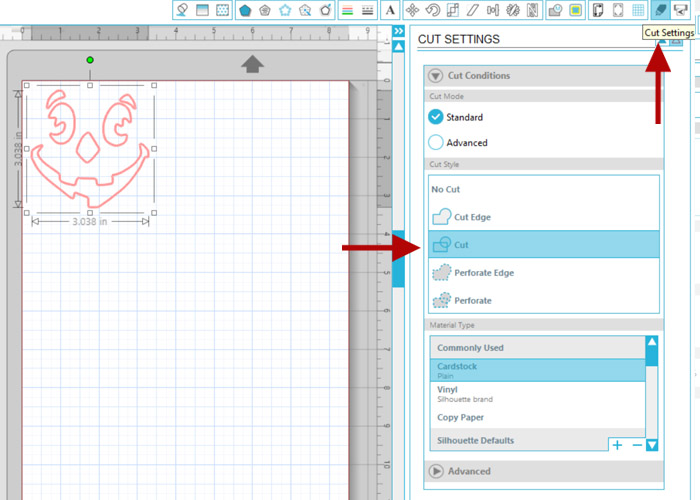 Move the traced image to the top of your mat. Now open the Cut setting menu and select the cut button. I think this image would be okay to select cut edge also.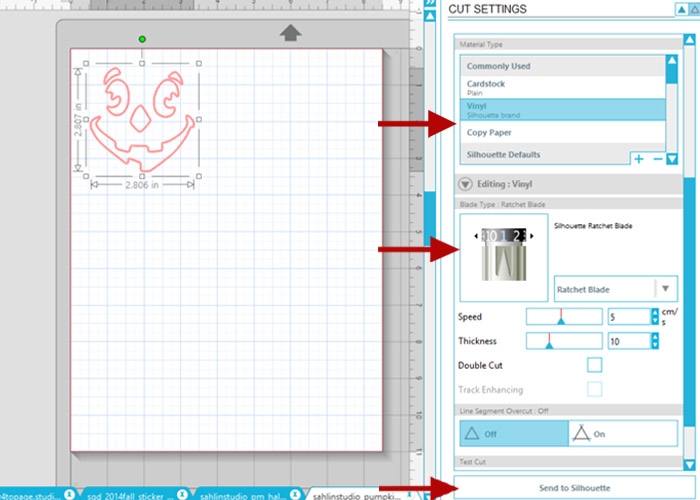 In the cut settings menu you need to choose your media. For this project we will be using vinyl. Don't forget to change your blade to a 1. Sometimes on vinyl I have to change my blade to a 2. Not sure why, but I do.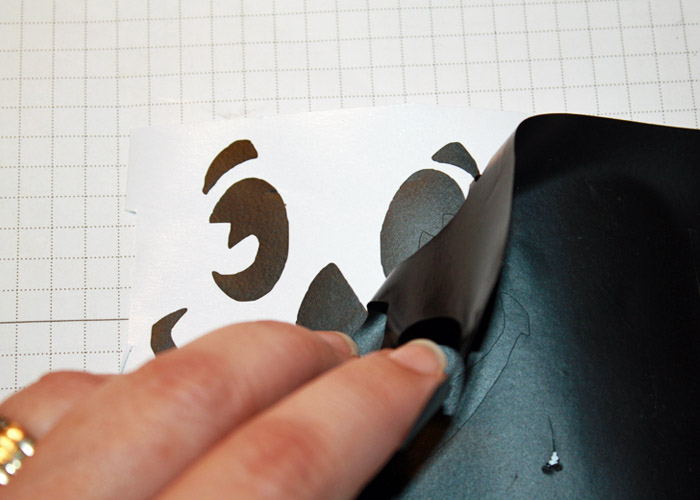 Once you cut the vinyl, you will remove the excess. For more intricate projects, you will need to use transfer tape. It's not necessary for this one.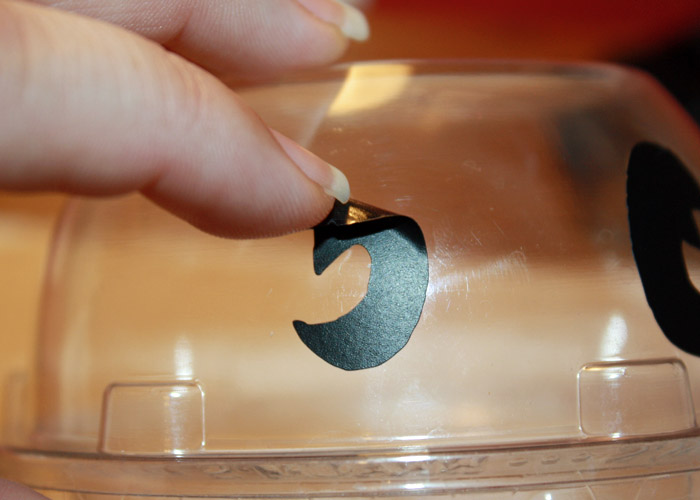 Just simply peel each piece and apply to the container.


Now to add the goodies.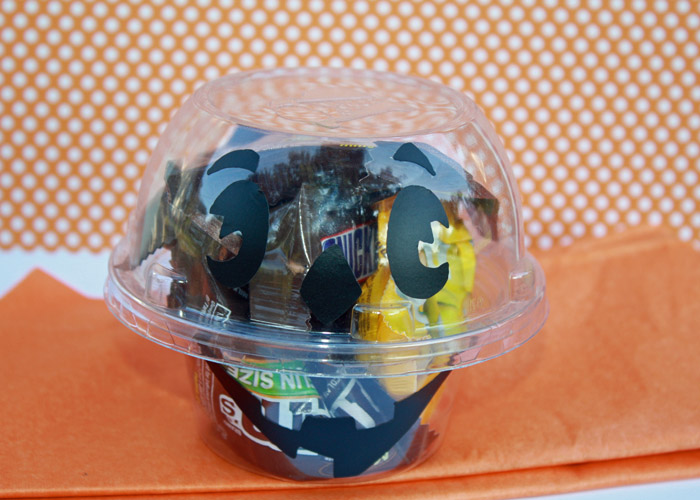 I wrapped the candy in orange tissue and added a glitter top with a raffia bow.  That it…..sooooo easy and sooooo cheap.   Isn't he just adorable?   Now I give you permission to load up your family and go get those yummy Sundays with extra nuts.  You might even get lucky and get them to give you an extra container or two.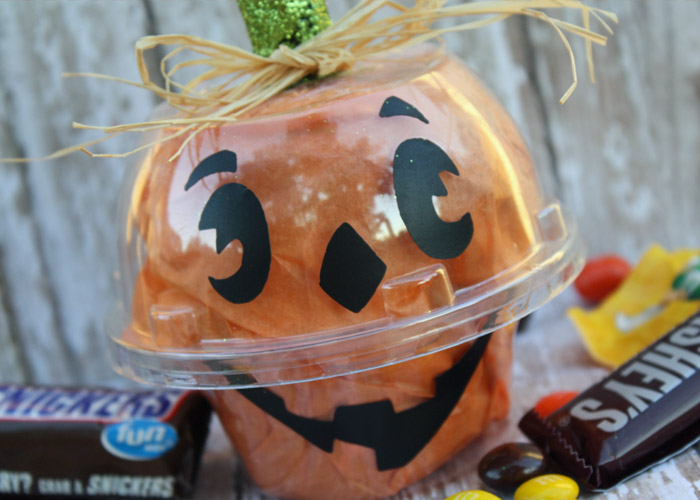 I hope that you have enjoyed this tutorial.  Have a safe and Happy Halloween!
Hugs, Tanya
Save
Tanya has been hybrid crafting for about 10 years. She discovered digital scrapbooking when her children were young and had no space for crafting. With some online surfing she came across digital scrapbooking and later hybrid crafting. She loves creating and sharing those creations with you. Tanya's all time favorite tool in her craft room is her Silhouette Cameo. Silhouette combined with digital kits makes for some really great projects.