Oh, the beauty of Spring: the fresh air, the blooming trees, the pollen! After the doldrums of a long winter, there's something about the newness of Spring that begs to be enjoyed. Tiptoeing through the tulips, splashing in fresh mud puddles, Easter egg hunts – all are perfect excuses to break out your camera and have a little fun in the sun. When it's time to scrap those photos, my Spring Stories kit will help you get your scrap on! The second in my seasonal Stories series, this collection features soft washes of turquoise, green, pale peachy pinks and bright whites that are the perfect backdrop to all your favorite Spring memories!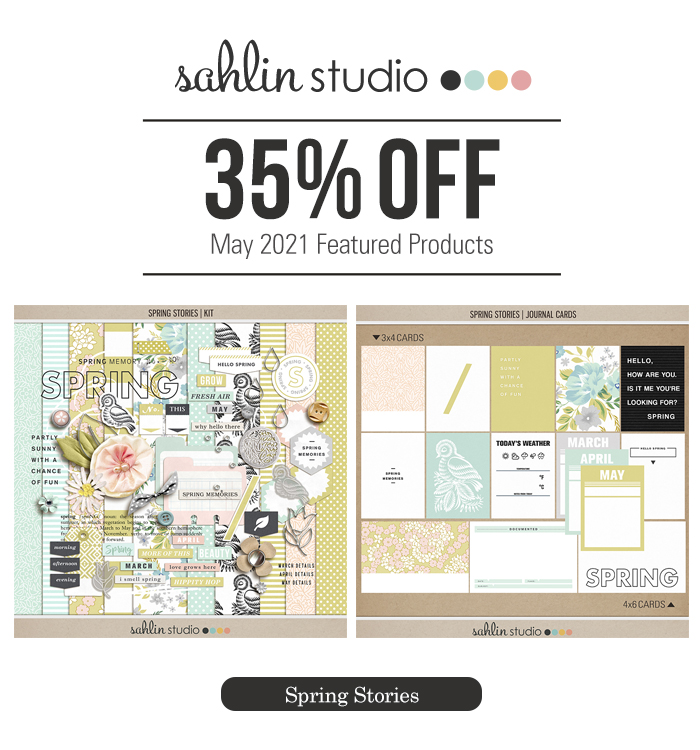 Featured Kit Savings: For this month, you can save 35% on Spring Stories including: the kit and journal cards!
Spring Stories (Kit)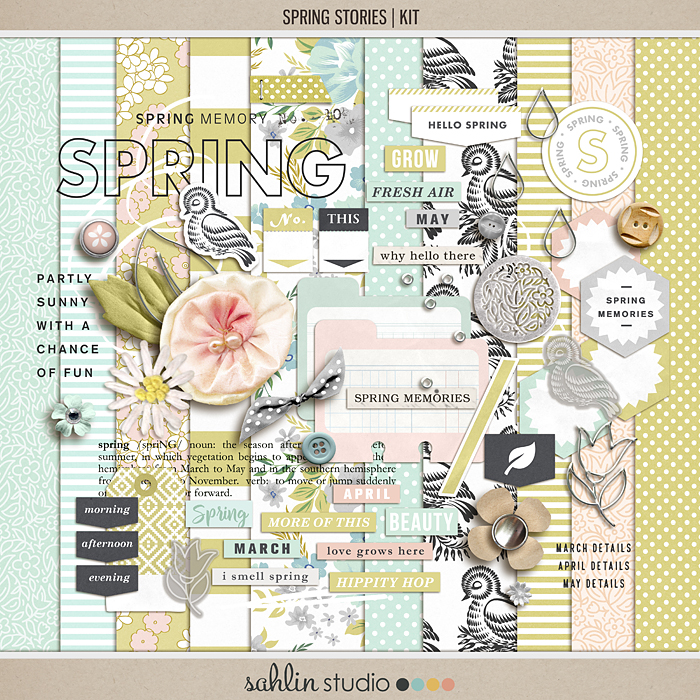 Regular Price: $7.50
Sale Price: $4.88
Spring Stories (Journal Cards)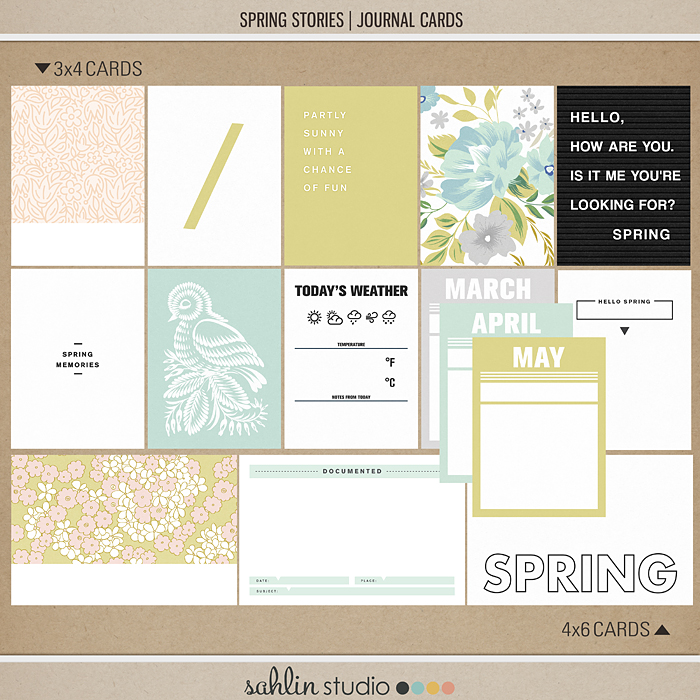 Regular Price: $4.50
Sale Price: $2.93
How about some creative inspiration using Spring Stories!