It is my baby girl's 11'th Birthday today! Happy Birthday Sweetie!! Every time we celebrate another birthday, I can't believe how fast the year has gone by. I still remember holding my 10lb8oz baby girl in my arms not so long ago.

For her birthday party this year, I really wanted to enjoy her fun, sweet nature… so we did a fun "tween" birthday party / sleepover with some colorful things! The girls had a candy buffet, where I filled containers with candy that was all the colors of the rainbow. They LOVED it ( I know so because I saw the evidence of the empty candy bins in the morning.) HAHA!! For activities, I gave them each manicures (which were rainbow confetti manicures), they turned out SO fun. Then the BEST part… the RAINBOW wall of balloons!! The girls got dressed up, had their make-up done and had a fun photo shoot in front of a rainbow balloons. They has SO much fun being themselves and being silly. I got some funny videos of them too. It was a blast!!

I highly recommend doing something like this if you have a "tween" or "teen".
Happy 11'th Birthday Sophie!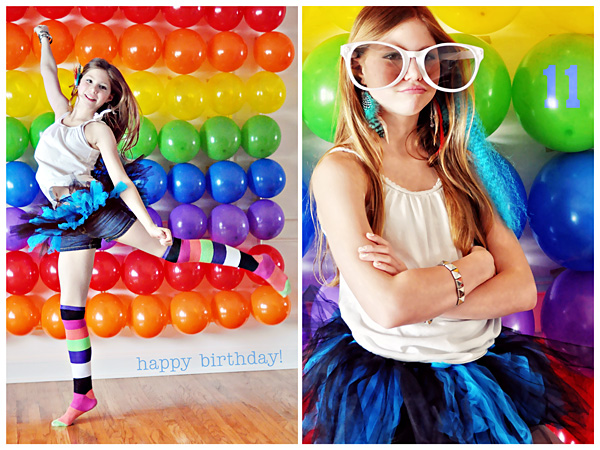 Here are some outtakes from the photoshoot.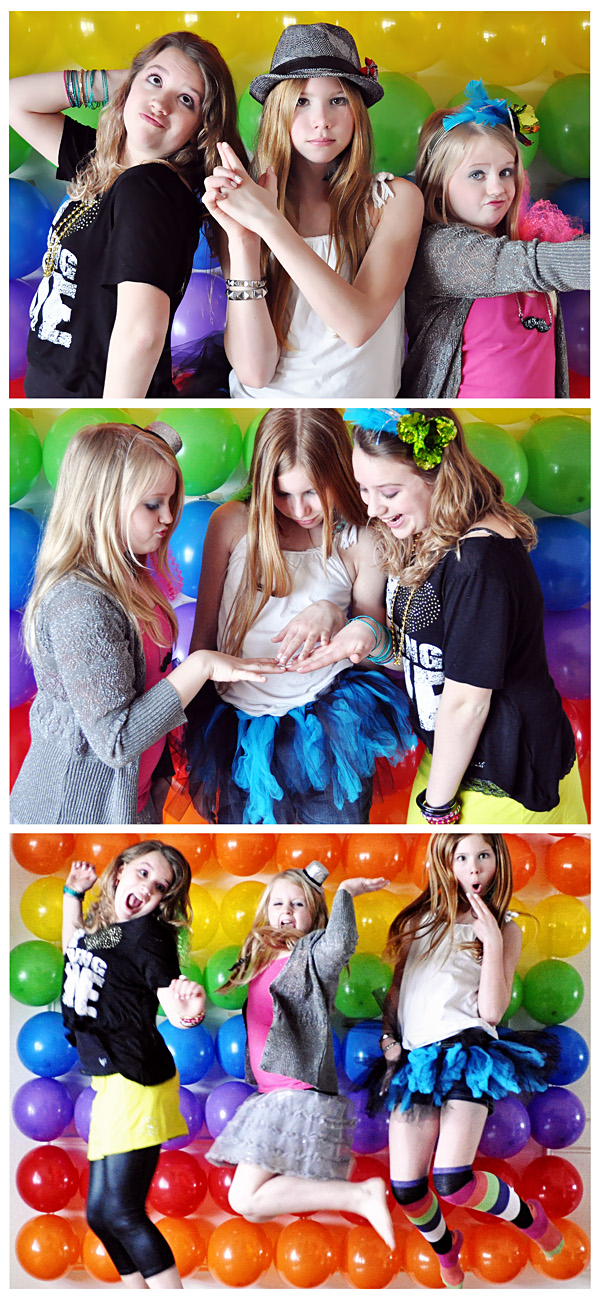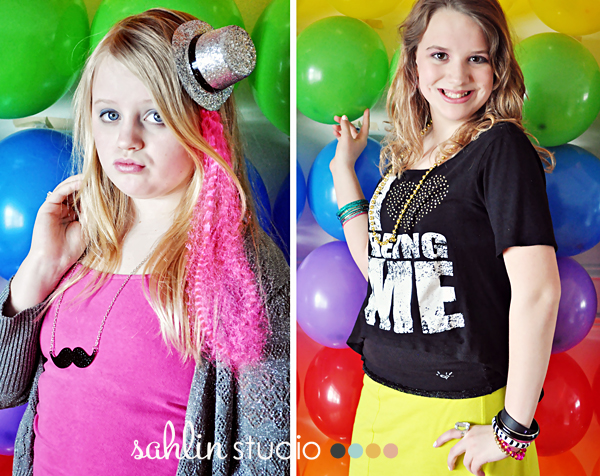 Pure fun.