These days, we live in a world that focuses on getting and doing MORE.  More money, more activities, more responsibilities, more STUFF. It's exhausting! How can anyone keep up? If you've been inspired to live a simpler, less complicated life, my Simplify collection is just to thing to document that journey! Whether you're searching for calmer, less over-booked family schedule or are in the midst of a full-blown house decluttering mission, this will help you document your search for simplicity in life and home. The clean, crisp color palette, bold graphics and inspiring phrases are perfect for decorating your favorite planners, adorning Project Life pages, and all your hybrid DIY projects!

Featured Kit Savings: For this month, you can save 50% on Simplify including: the kit and journal cards!
Simplify (Kit)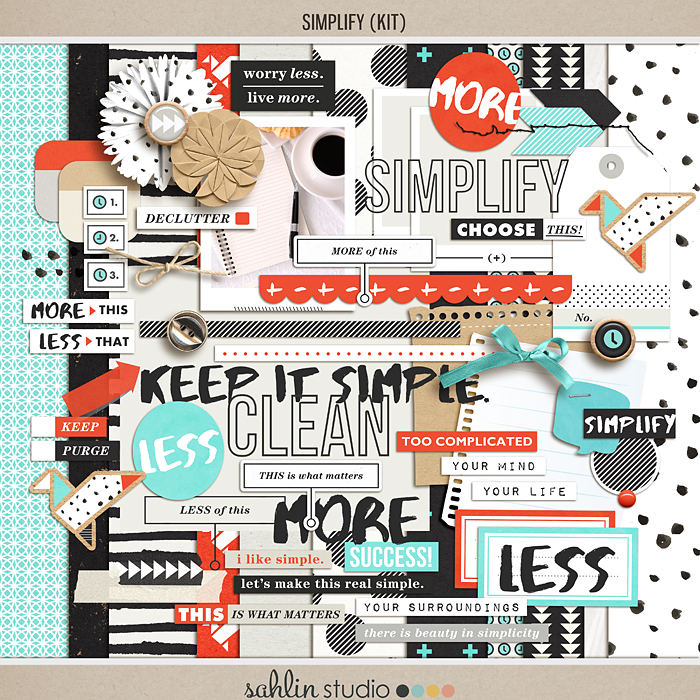 Regular Price: $7.50
Sale Price: $3.75
Simplify (Journal Cards)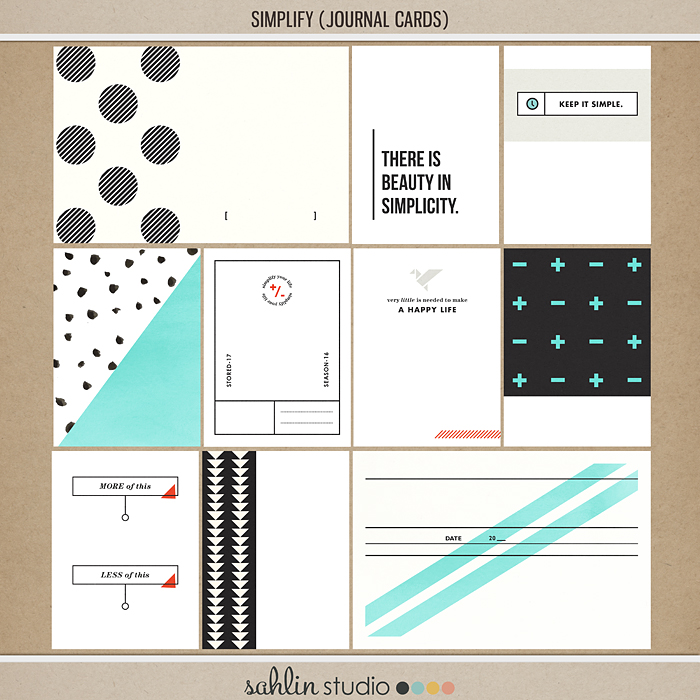 Regular Price: $4.50
Sale Price: $2.25
How about some creative inspiration using Simplify!