Maybe it's as simple as a dreary winter's day getting you down, or perhaps something a bit heavier dulling your creative spark – but what's a scrapper to do to when they just can't get their crafty light to shine? Well, there is no better solution than to scrap happy with a bit of color- and Shine Bright is just the kit to do it with! Starting with a base of soft, almost – neutral pastels, this is a kit packed with a riot of color- with enough pops of bold pink, tantalizing turquoise and stunning chartreuse to make anyone smile! And of course there are bunches of fun textures like luxe metals, ribbon, glitzy gold foils and bits of ephemera perfect for layering up on your digi canvas or snipping out for your hybrid pocket pages. Shine Bright is great for scrapping everything from a bright new year, to a girls night out to how we face our toughest challenges – with style and grace – and an inspirational reminder of what we can do when we let our own little light shine!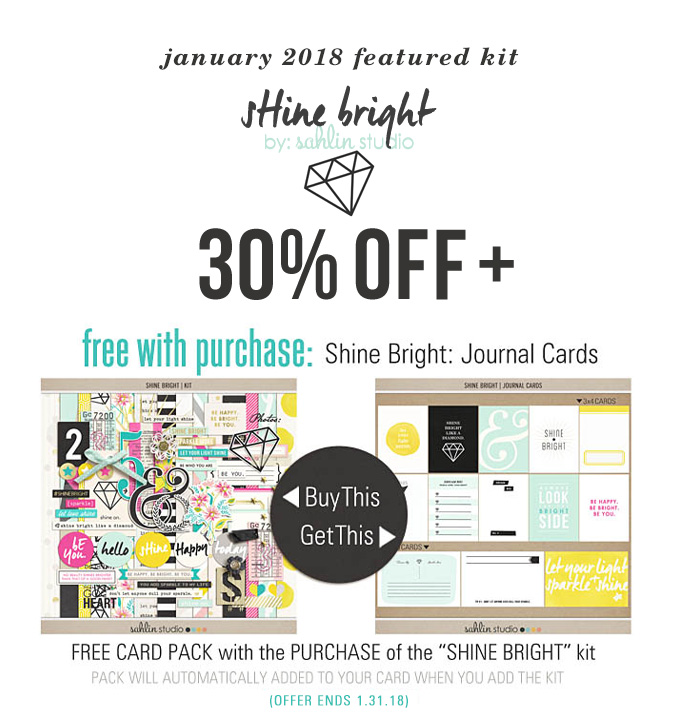 Featured Kit Savings: All month long you can save 30% on Shine Bright products: the Kit and the Journal Cards. And be sure to check out the FREE WITH PURCHASE deal! Buy the kit, get the cards for FREE!
Featured Kit Challenge: This month I challenge you to use any of these products to create a layout, and you could win a $10 gift to my store. (To play: upload your layout the Sahlin Studio gallery and then post a link to the layout in the blog comments).
Shine Bright (kit)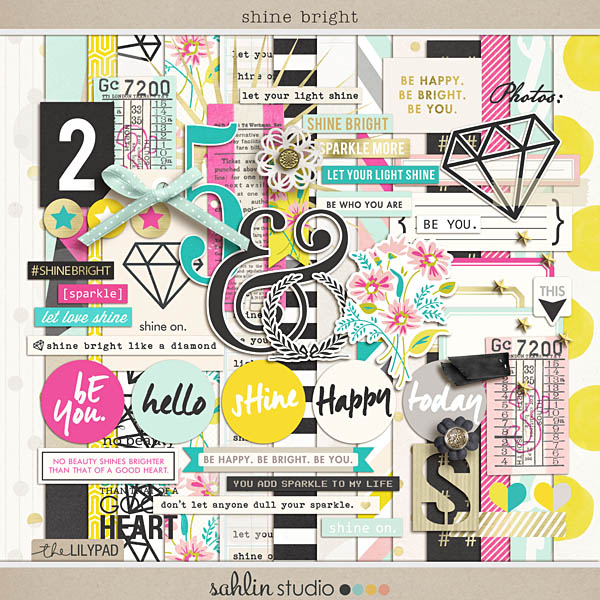 Regular Price: $7.50
Sale Price: $5.25
Shine Bright (Journal Cards)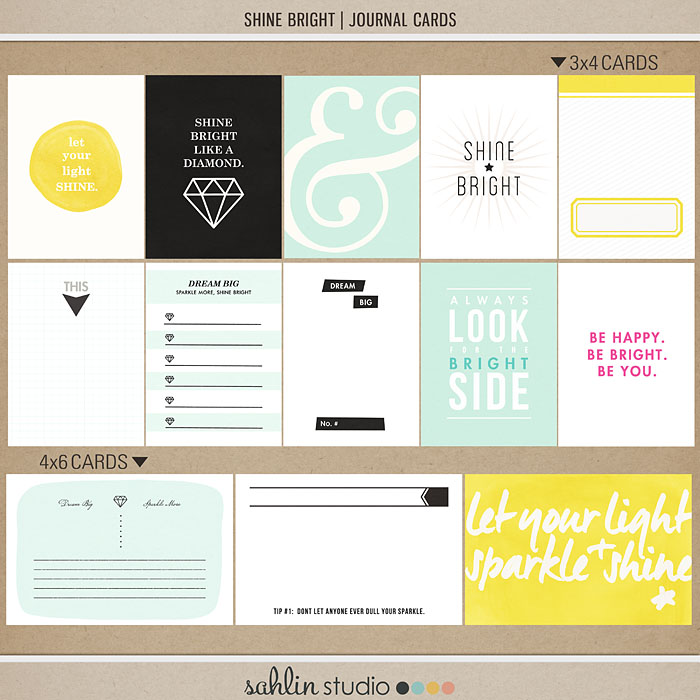 Regular Price: $4.50
Sale Price: $2.99
How about some creative inspiration using Shine Bright!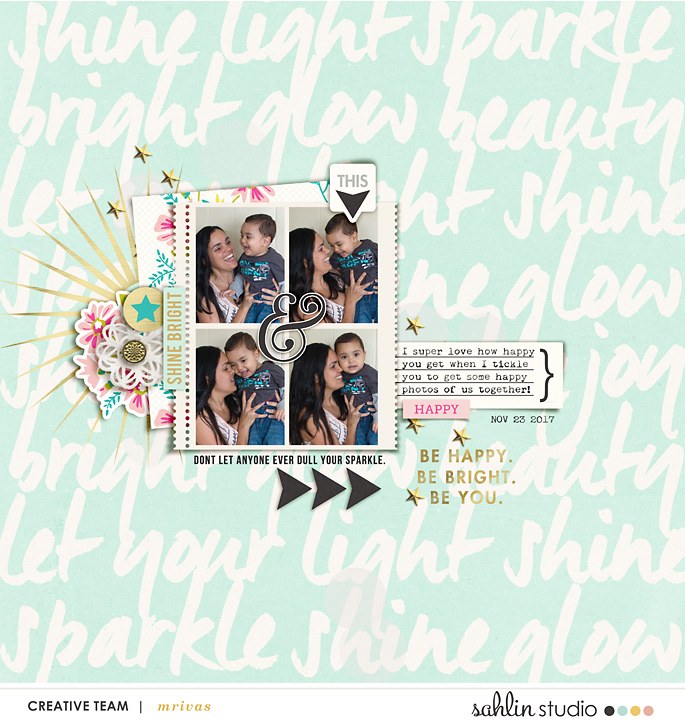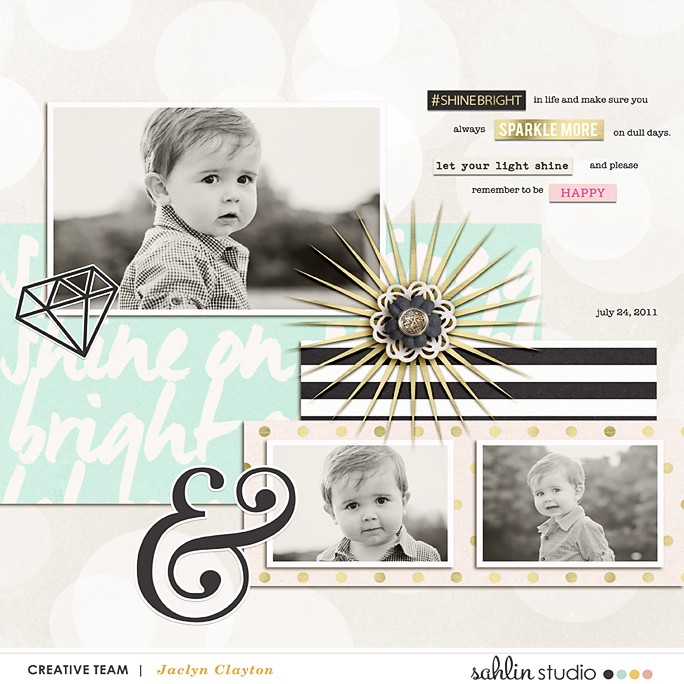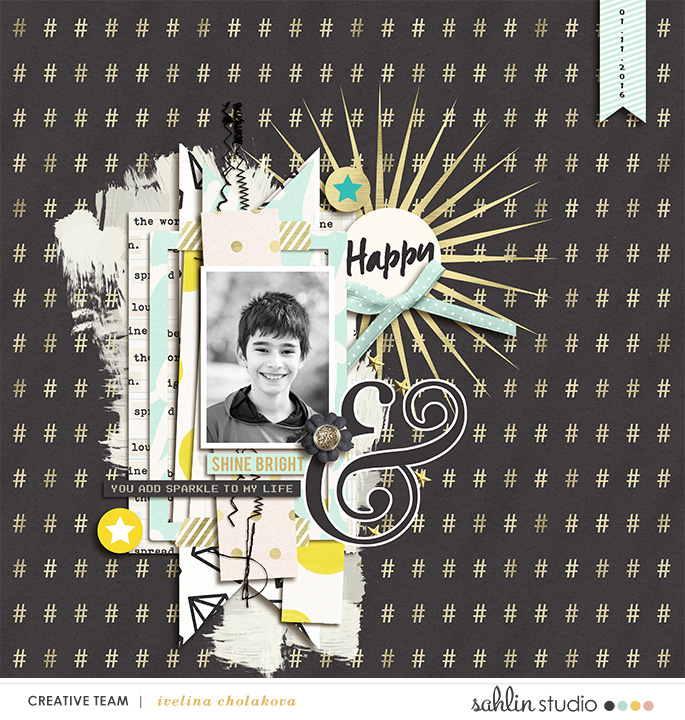 ▲margelz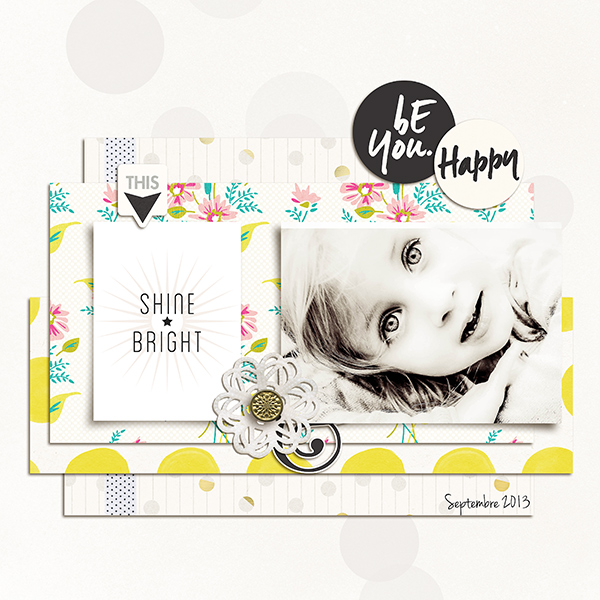 ▲louso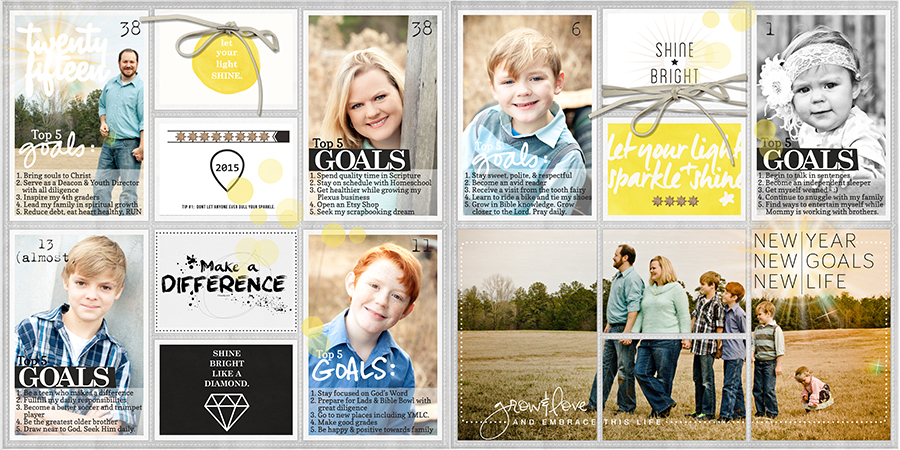 (full page spread)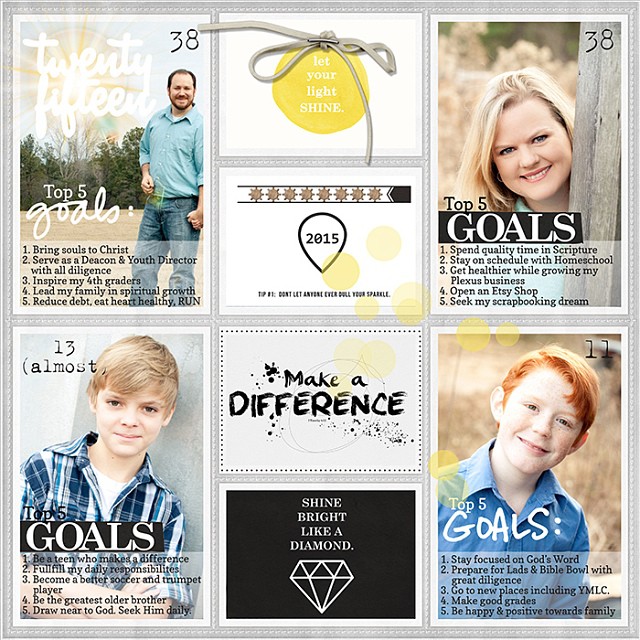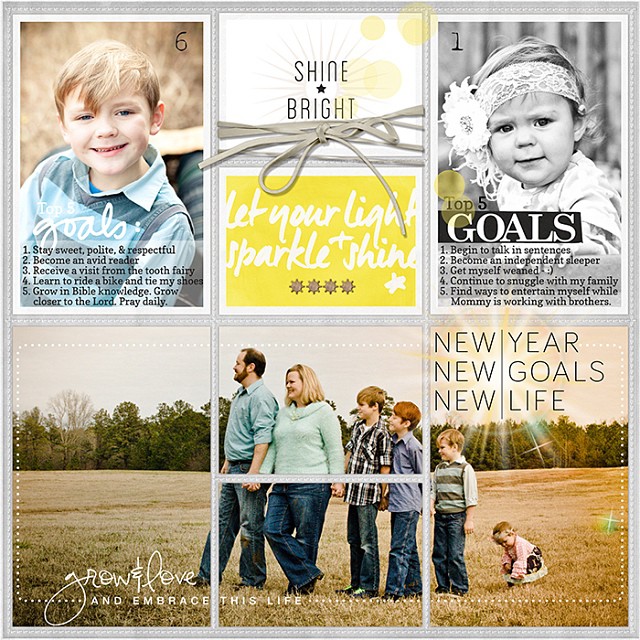 ▲amymallory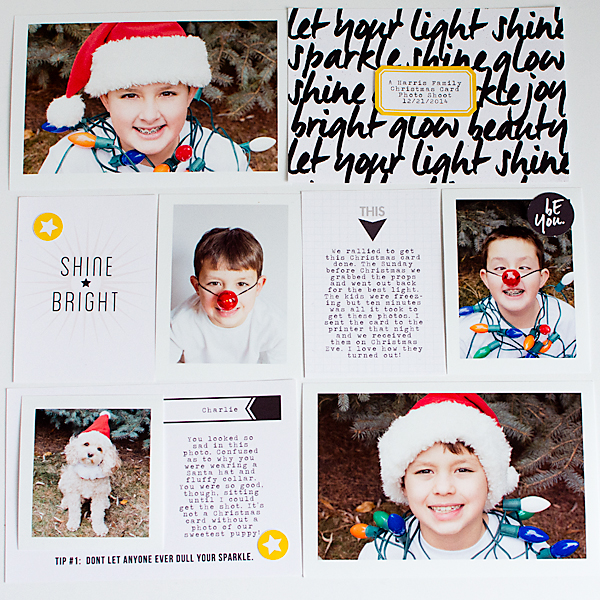 ▲carolee