Though it isn't the happiest & scrappiest of subjects, most of us spend more time than we would like at the doctors. And ask any mom – that time that seems to multiply exponentially the more kids you have! Unfortunately there just wasn't much out there to document those important memories in a classic and timeless way – until now!  My OUCH: Collection is just the right balance of clean graphics and colorful design that make telling these less than happy stories quick and painless! Use them to record everything from a health scare, to a yearly check-up, or even to document your wellness journey.  If only shots were so easy!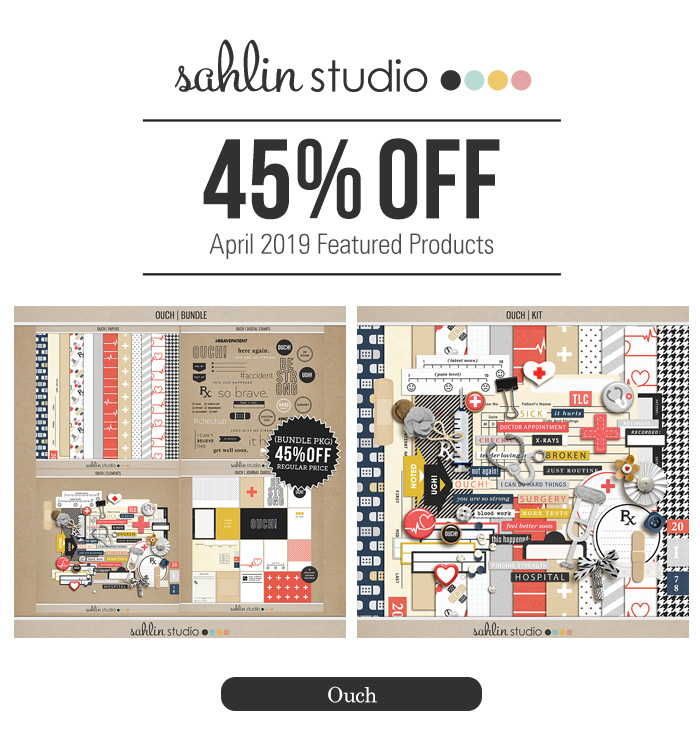 Featured Kit Savings: For this month, I'm bringing back the Ouch Bundle for 45% off! Or you can pick up the pieces individually for 35% off including the kit, cards, stamps, elements, and papers.
Ouch (Bundle)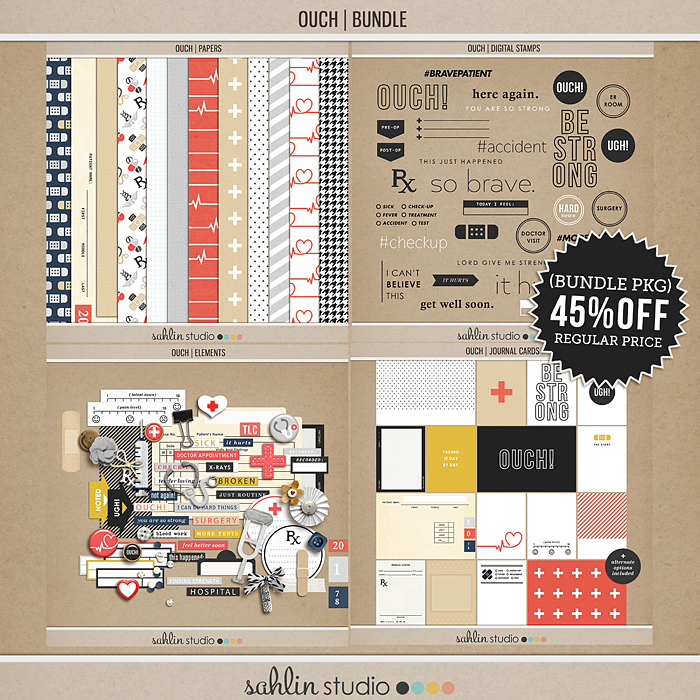 Regular Price: $18.06
Sale Price: $9.89
Ouch (Kit)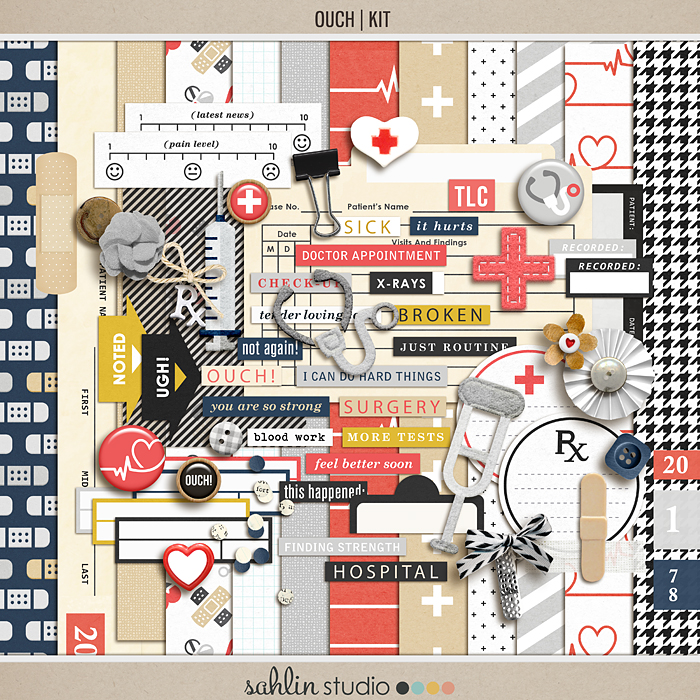 Regular Price: $7.50
Sale Price: $4.88

Ouch (Journal Cards)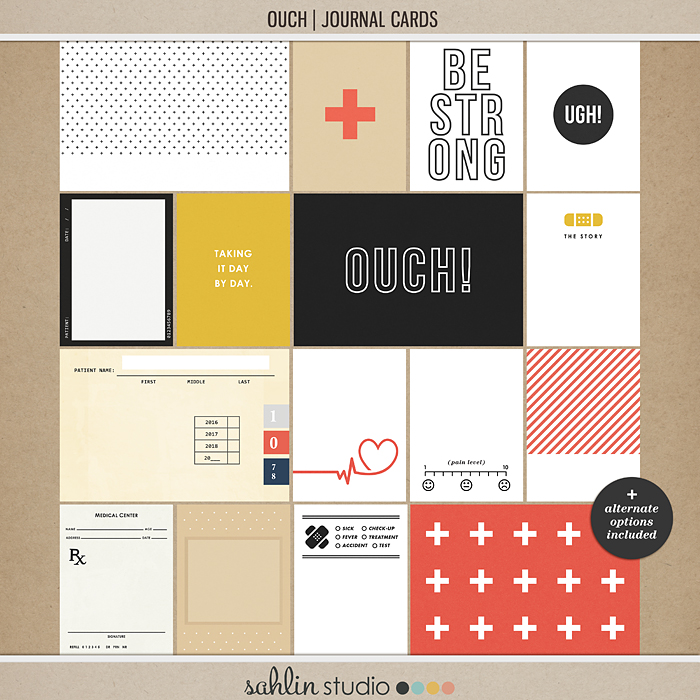 Regular Price: $5.49
Sale Price: $3.56
Ouch (Digital Stamps)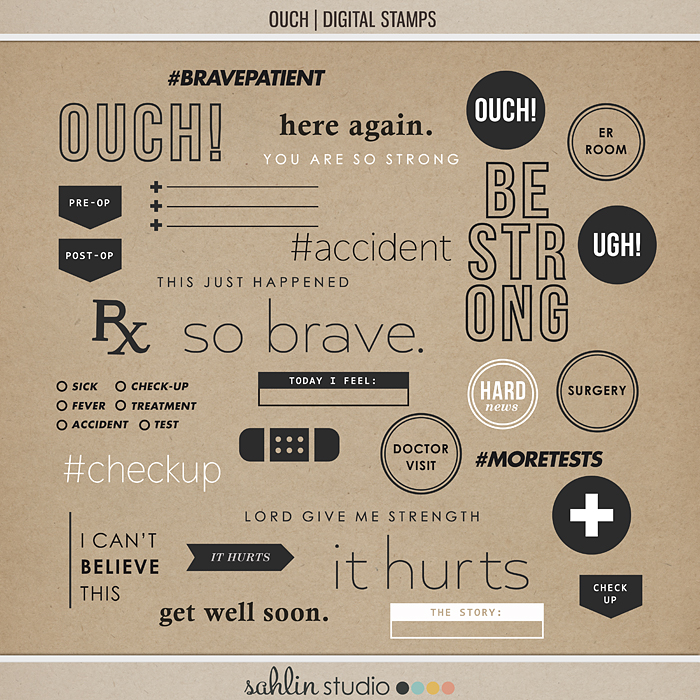 Regular Price: $3.99
Sale Price: $2.59
How about some creative inspiration using the Ouch Collection!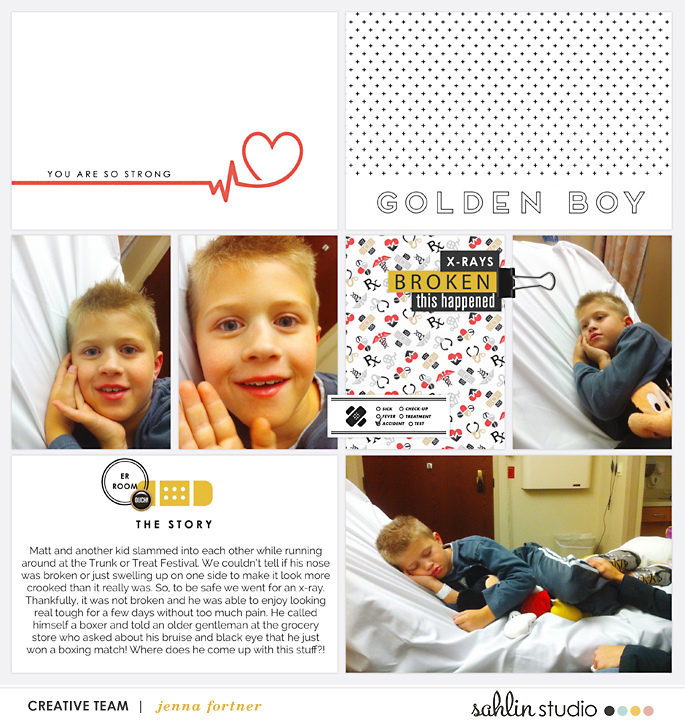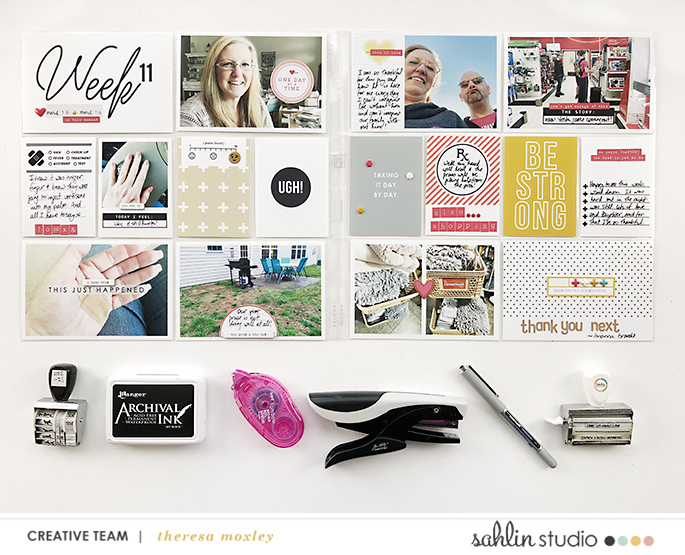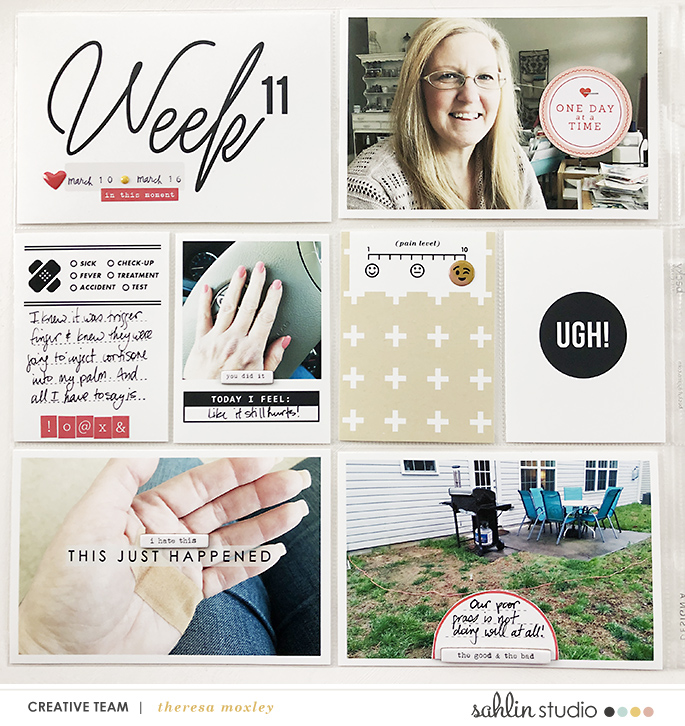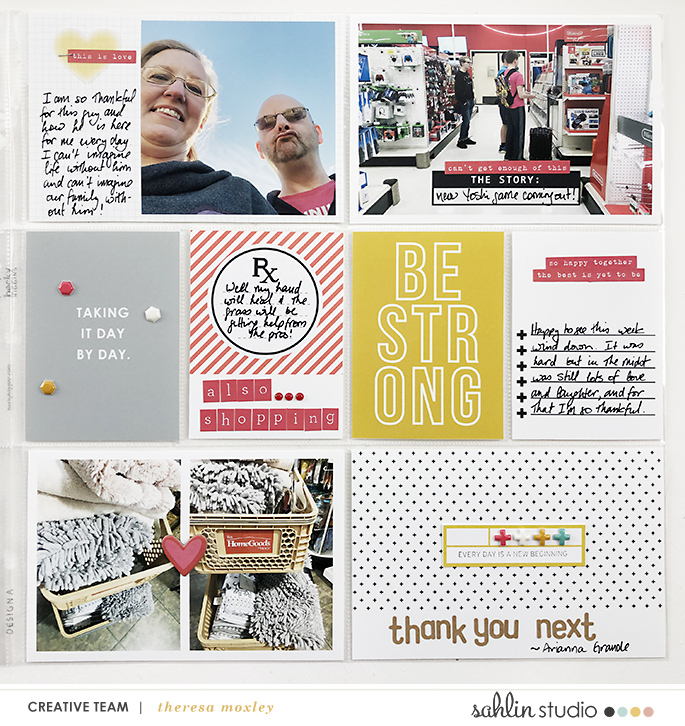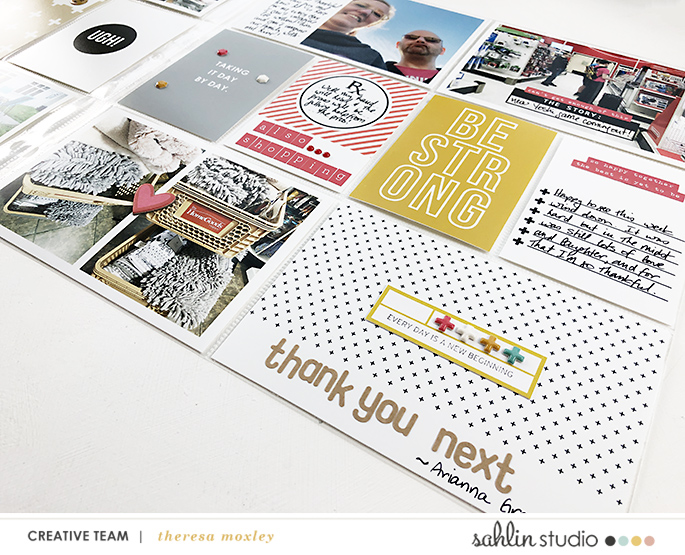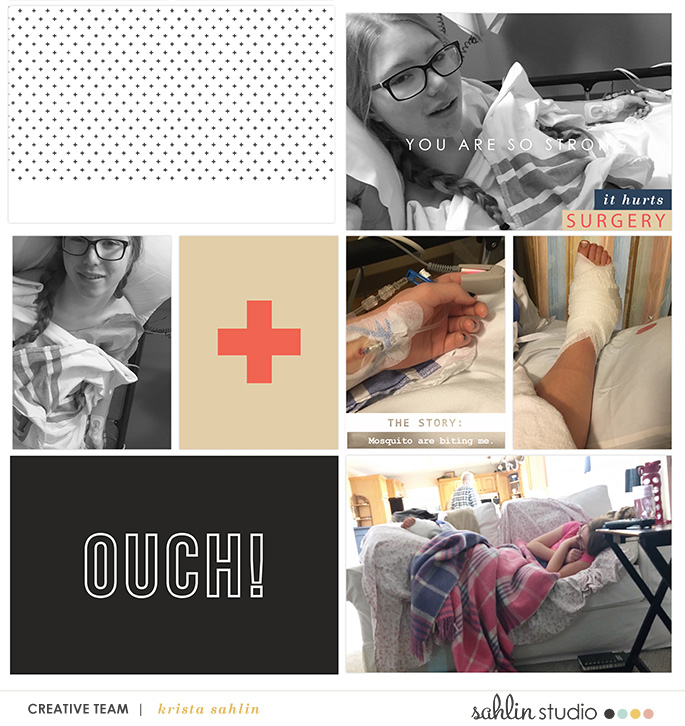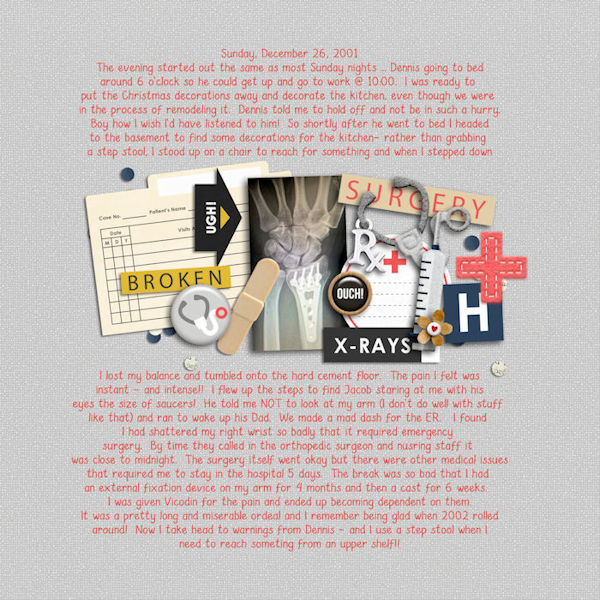 ▲Jill