Happy November! Autumn Frost is this month's new featured product. 
Featured Kit Savings: All month long you can save 30% on Autumn Frost products.
Plus, if you purchase the KIT you can get the NEW Autumn Frost (Journal Cards) for FREE
OR pick up the NEW Journal Cards for 50% OFF all month long – that's only $2.50!!
Featured Kit Challenge: I challenge you to use using any of these products to create a layout or project you could win a $10 gift to my store. (To play: upload your layout the Sahlin Studio gallery and then post a link to the layout in the blog comments).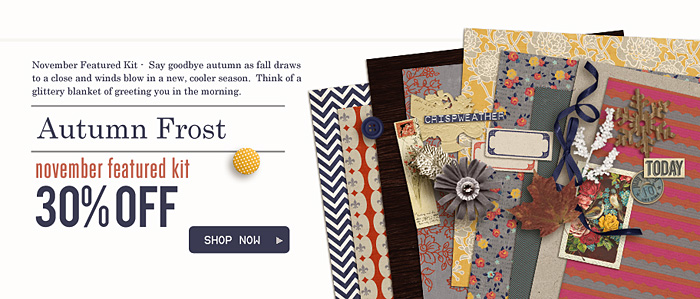 Say goodbye to the burnt colors of autumn as fall draws to a close and bitter winds blow in a new, cooler color palette. Think of the new season bringing a glittery blanket of frost to greet you in the morning. My Autumn Frost collection have everything you need to capture the invigorating feeling of changing seasons – velveteen flowers, white-washed paint swatches, vintage postcards.
Autumn Frost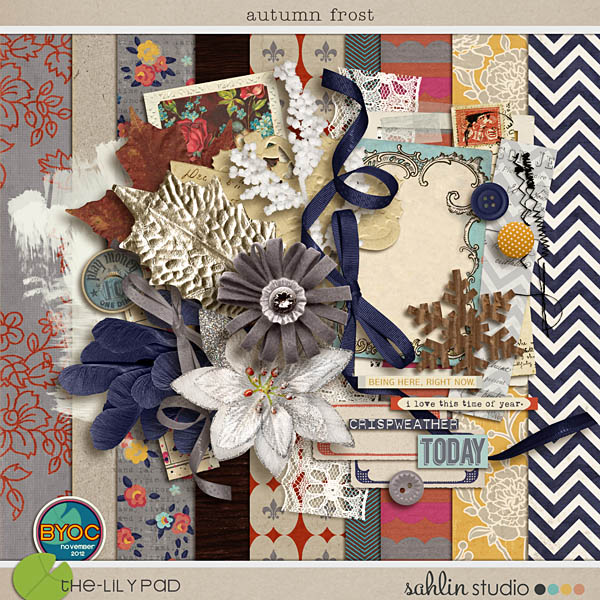 Regular Price: $7.50
30% OFF THIS MONTH! Sale Price: $5.25
Best of all, I've created a NEW line of journal cards to coordinate with Autumn Frost!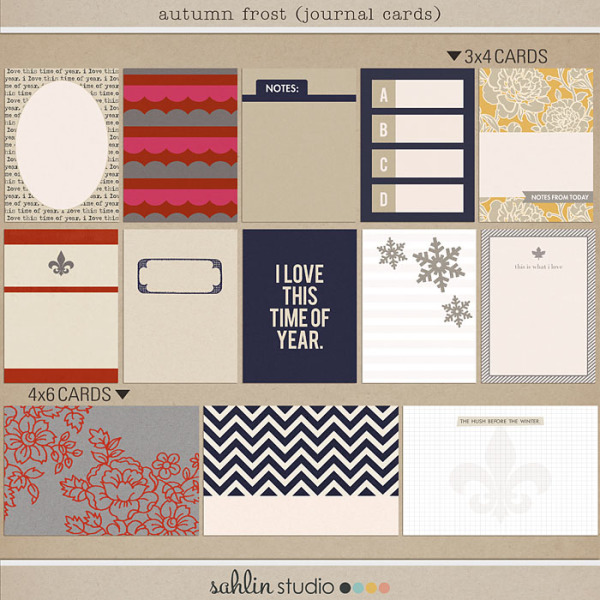 Regular Price: $4.50
50% OFF THIS MONTH! Sale Price: $2.50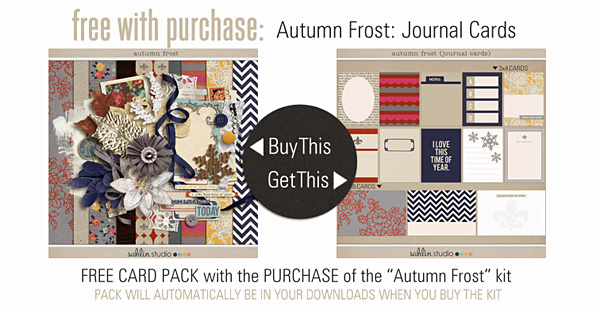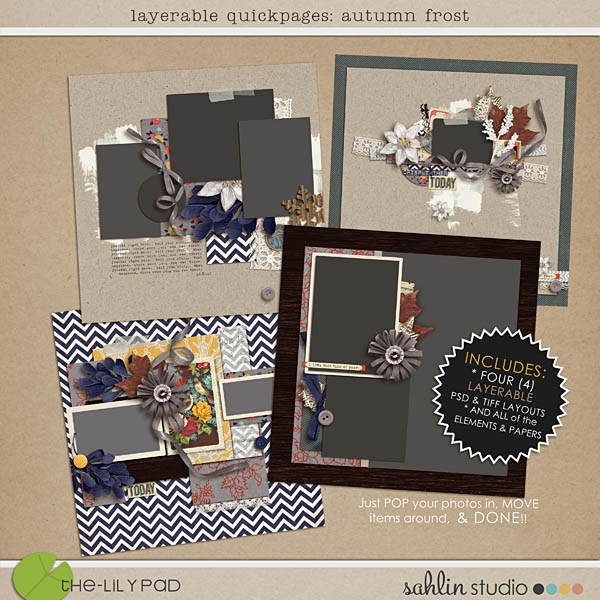 Regular Price: $9.99
30% OFF THIS MONTH! Sale Price: $6.99
Now let's get to the eye candy… inspiration using Autumn Frost.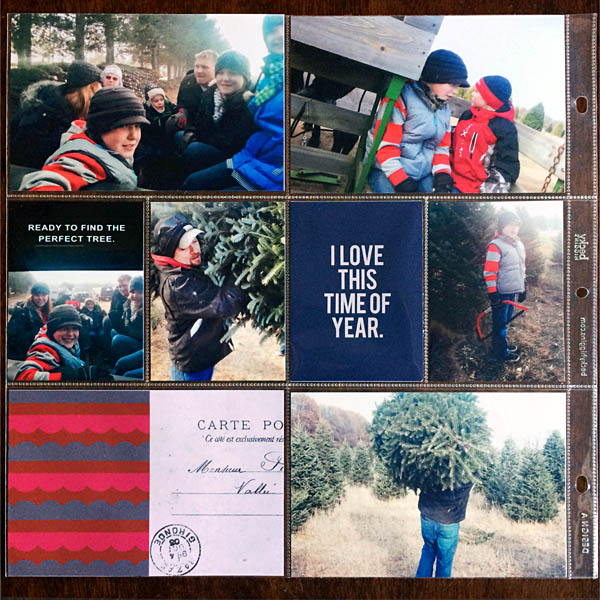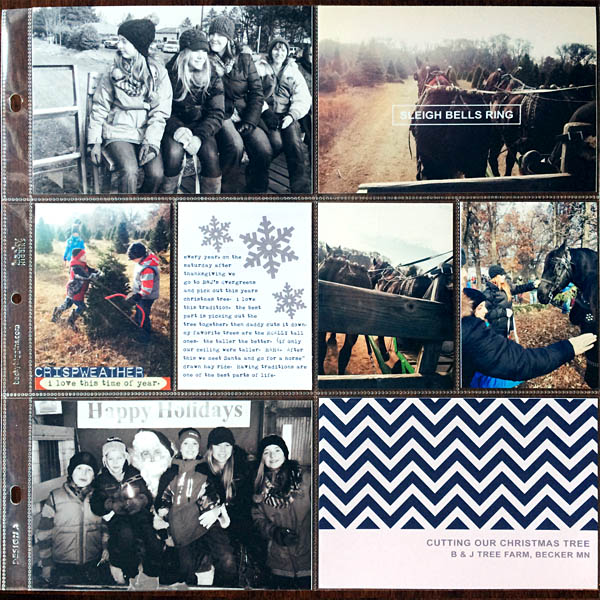 (full page)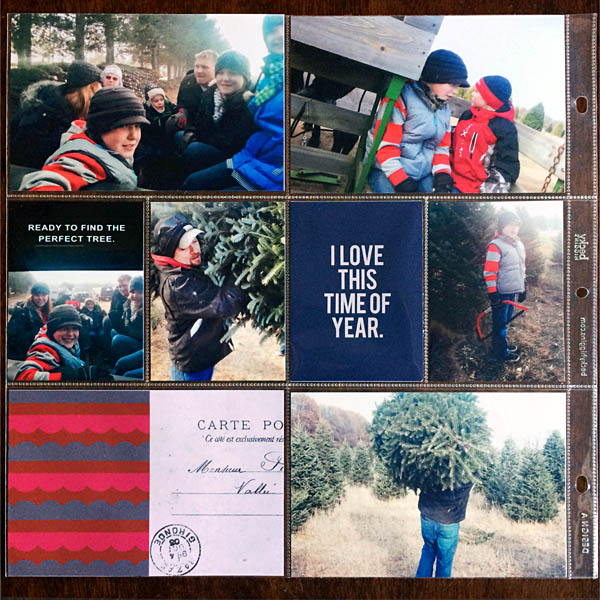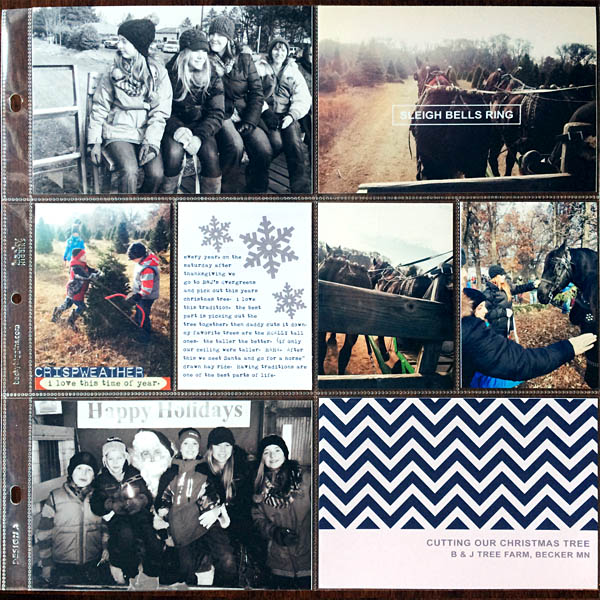 ▲kristasahlin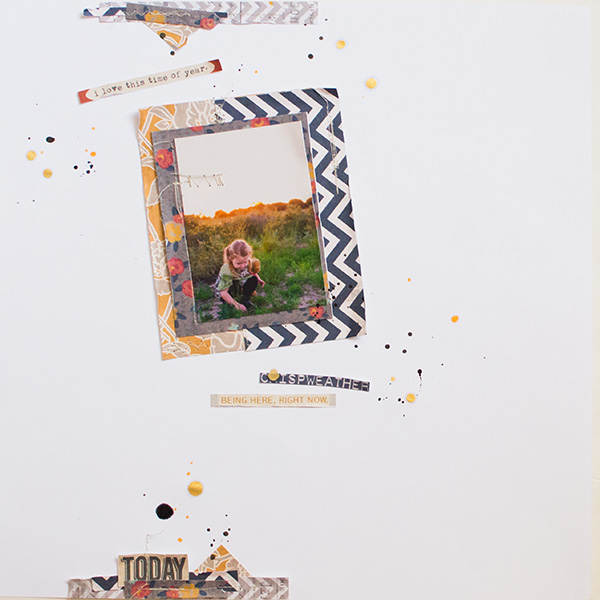 ▲3littleks (printed paper layout)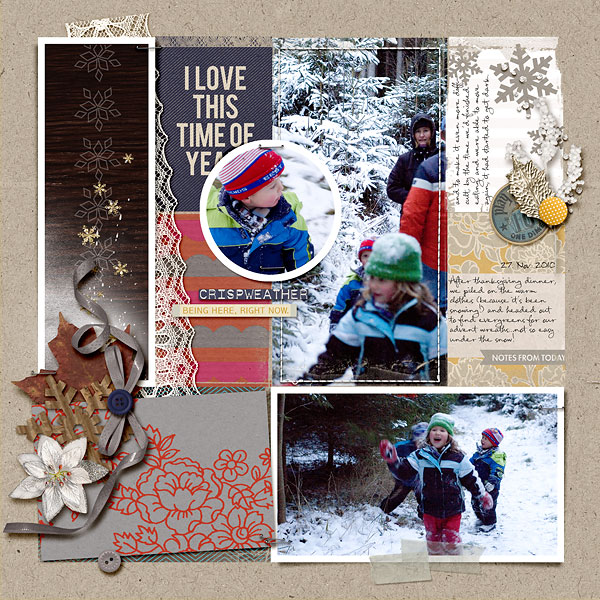 ▲amberr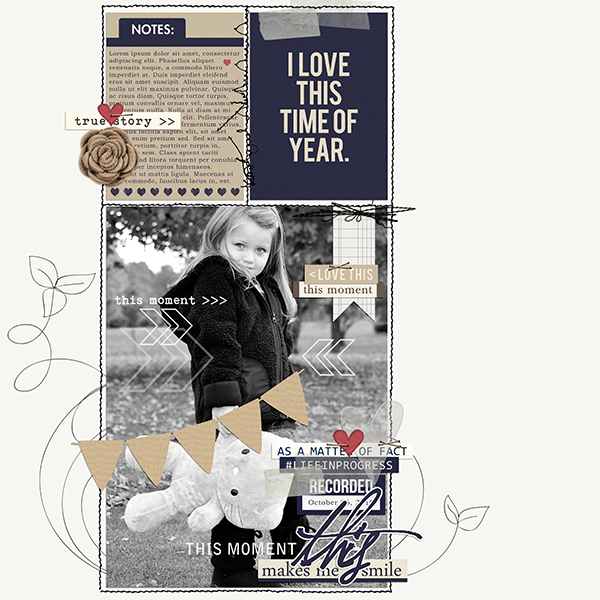 ▲KatherineB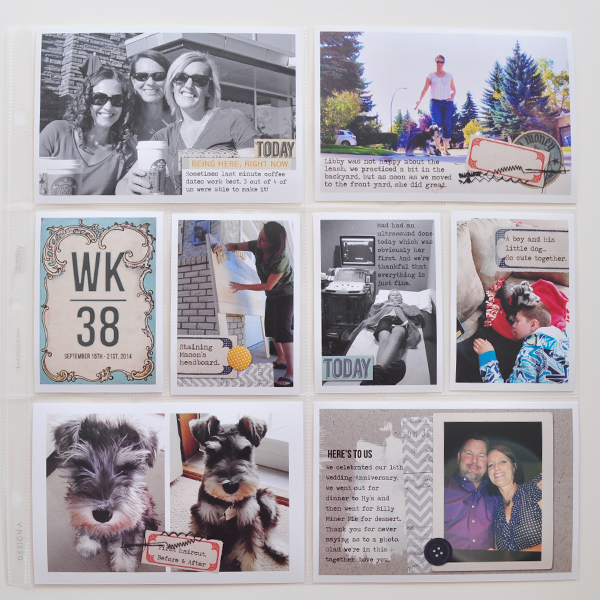 ▲ctmm4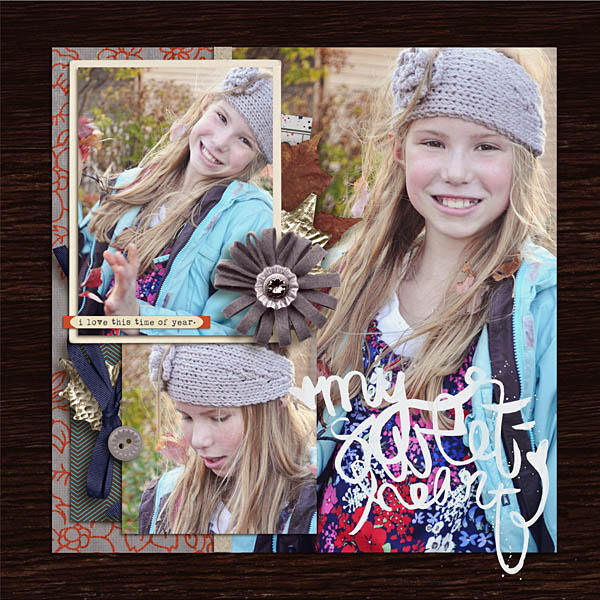 ▲kristasahlin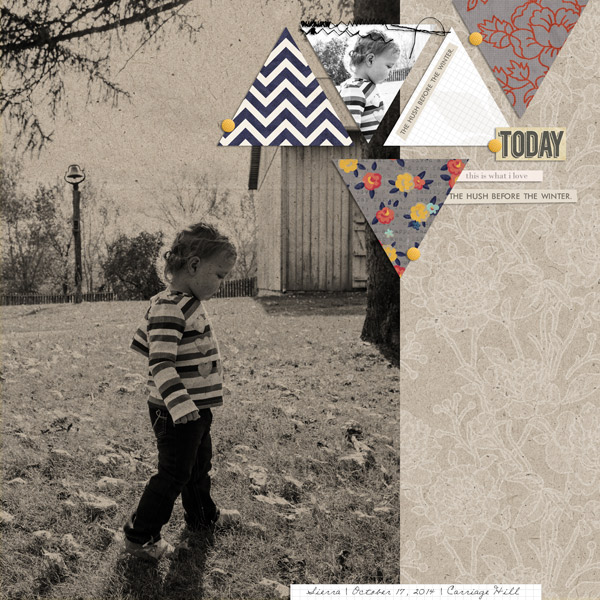 ▲EHStudios1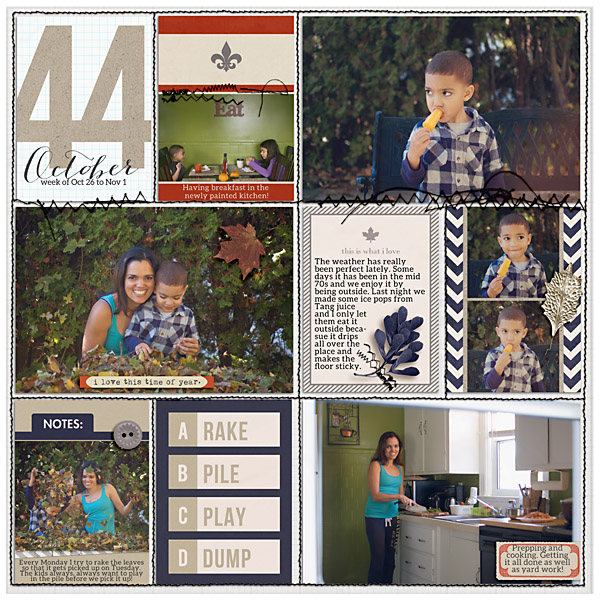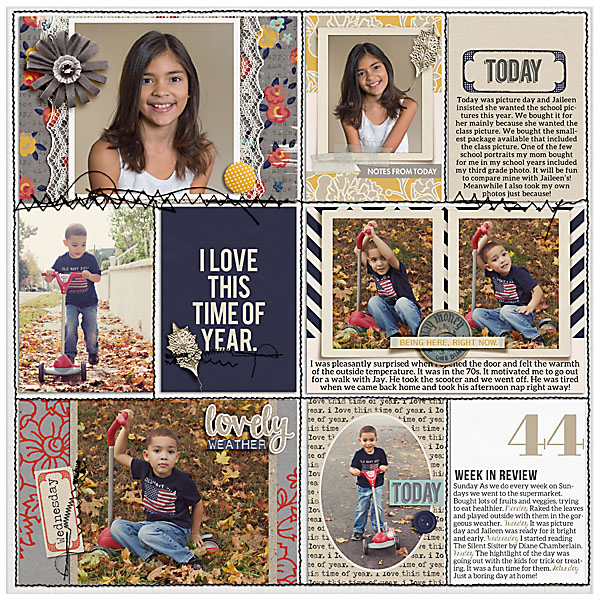 (full page)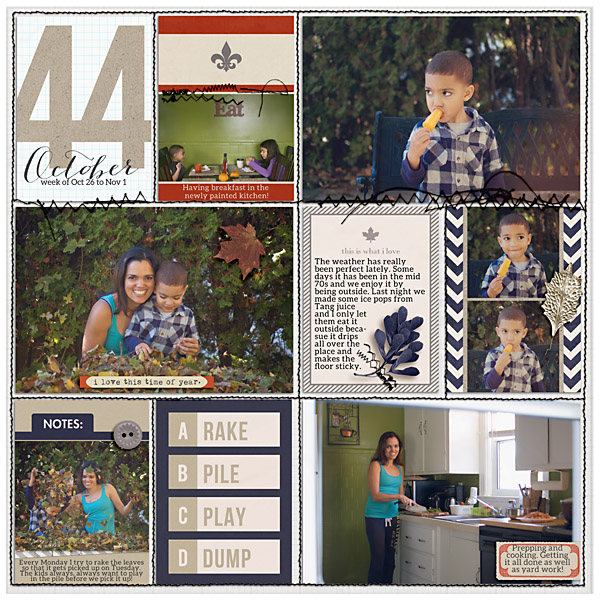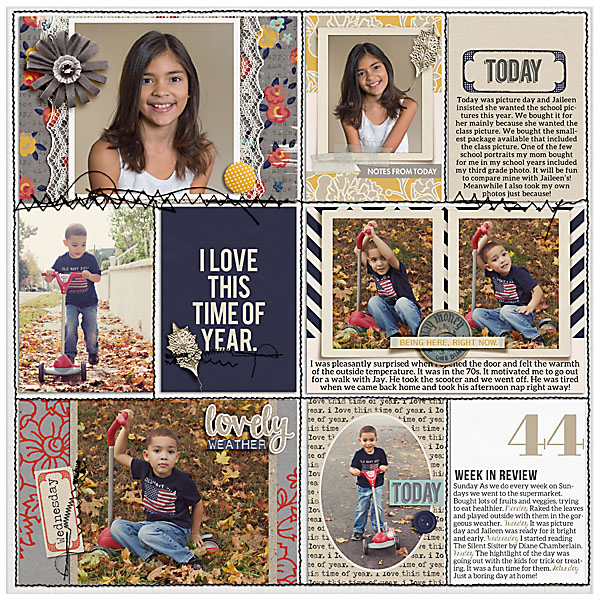 ▲mrivas2181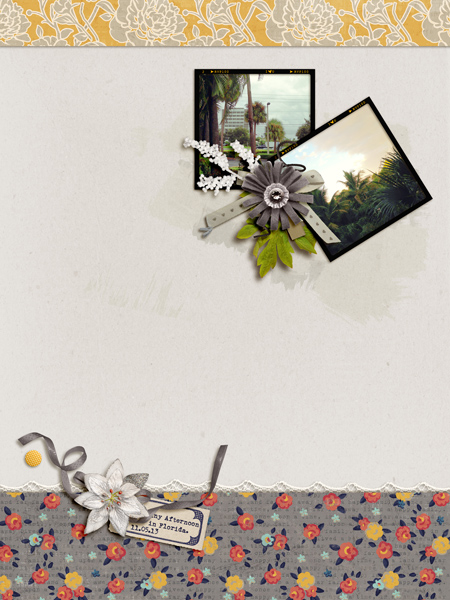 ▲lmuscarella22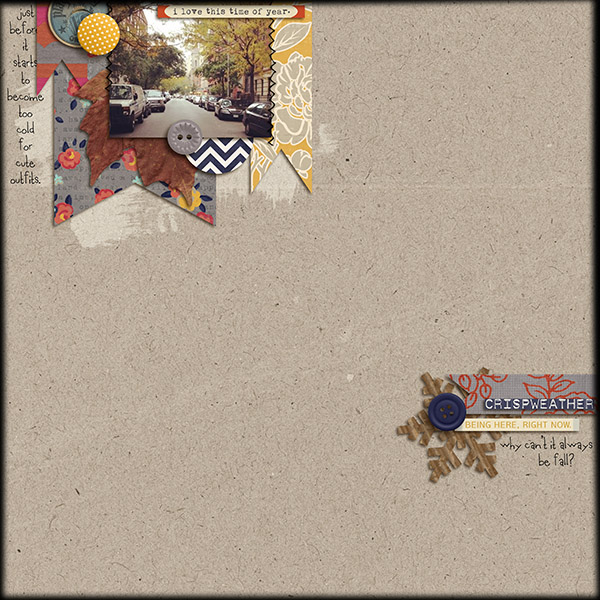 ▲talktoheather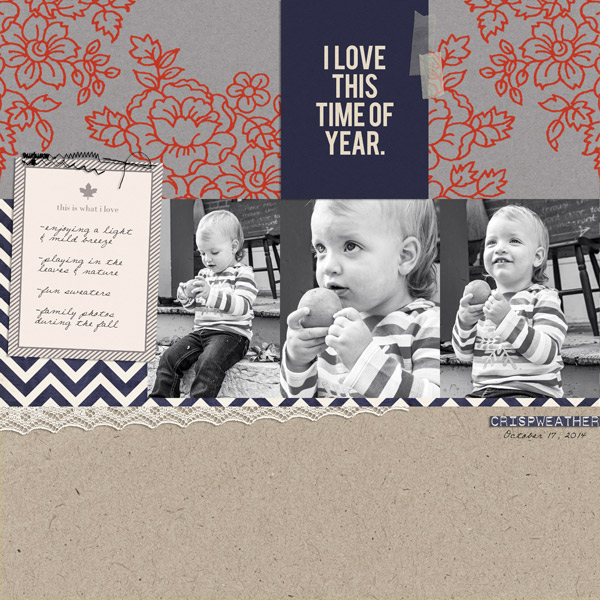 ▲EHStudios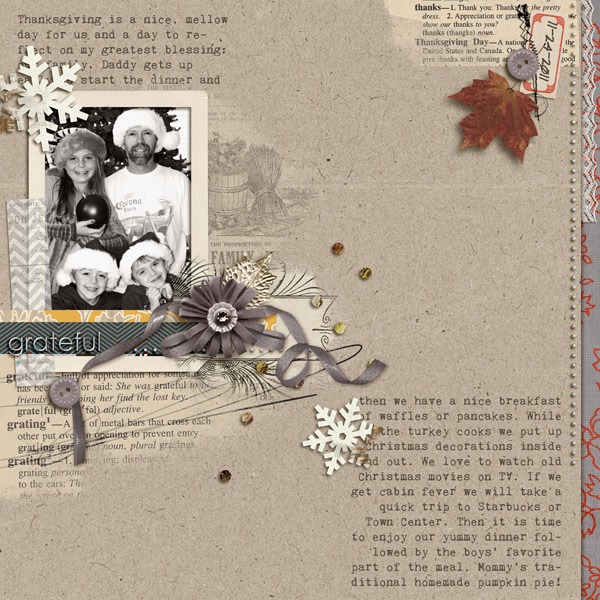 ▲Davita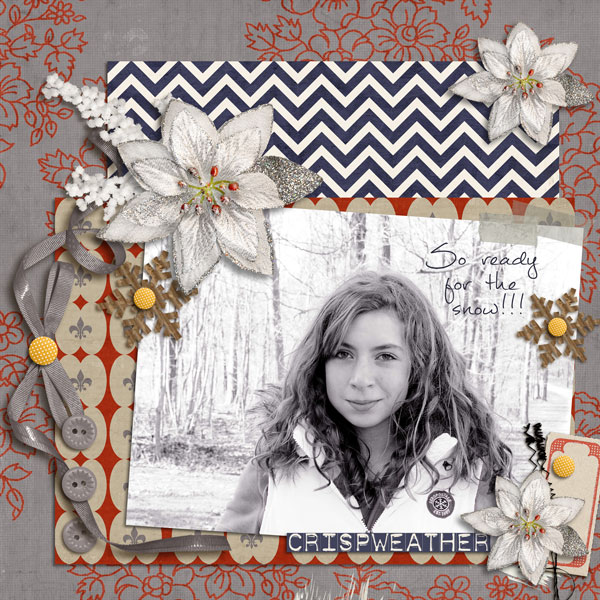 ▲lor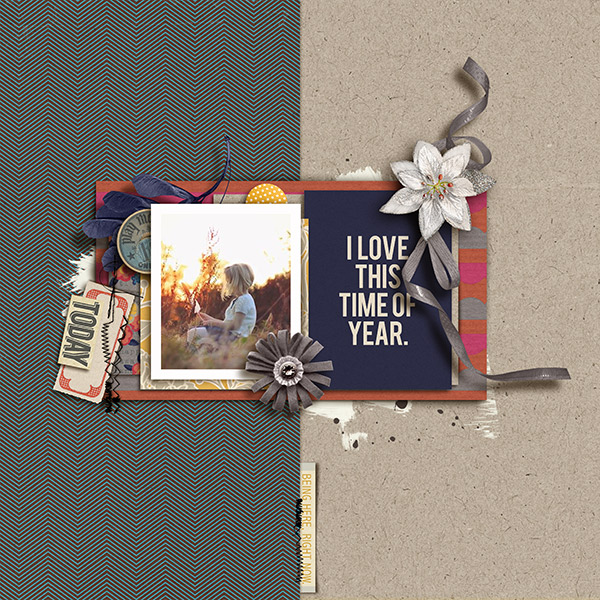 ▲sucali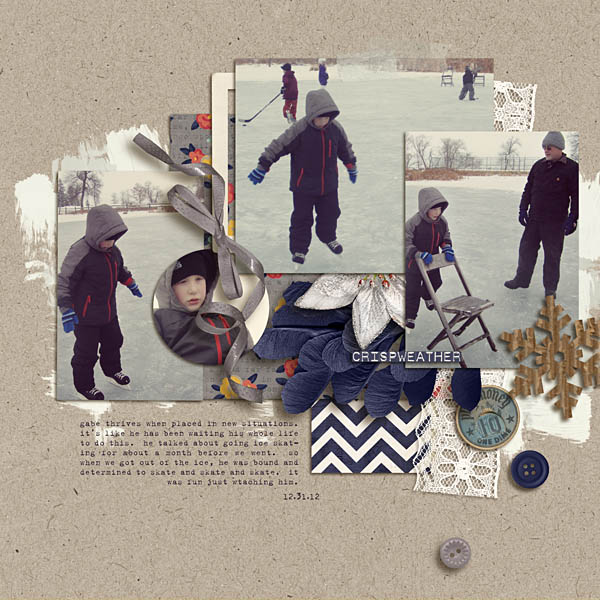 ▲kristasahlin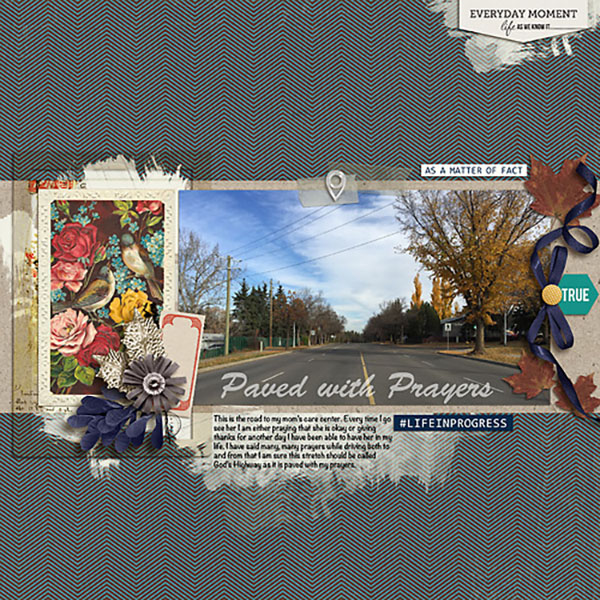 ▲Heather Prins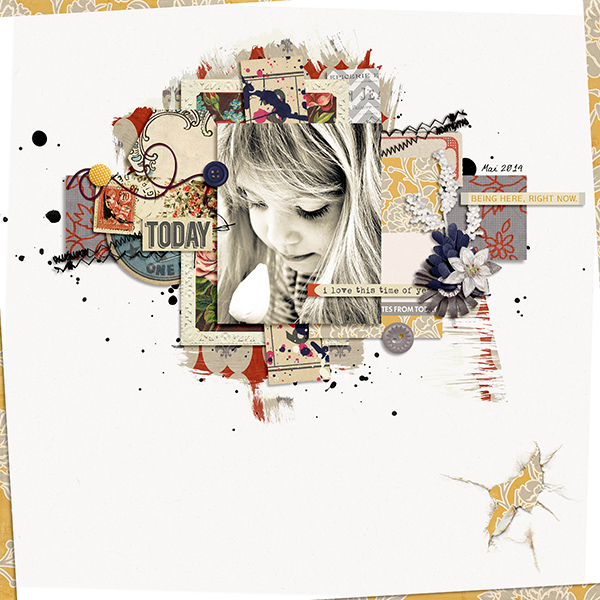 ▲louso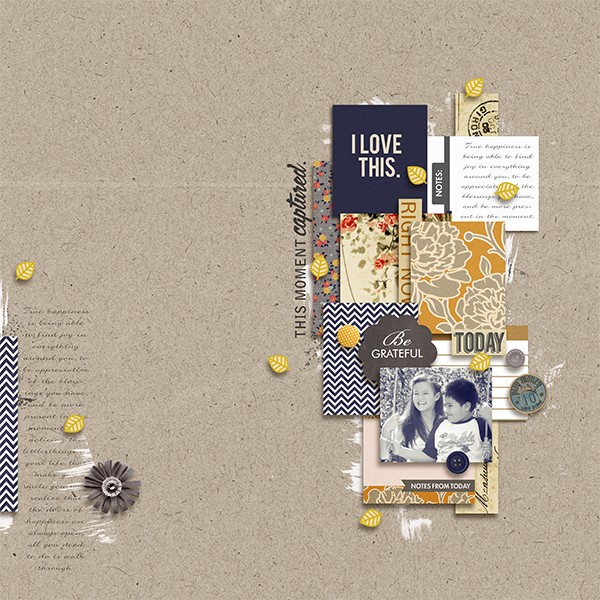 ▲margelz