PARTY TIME!! Is your little one getting not so little anymore? Did your "tween" just became a teen? Are you yourself creeping up on a major milestone? Then it's the perfect time to celebrate!!! This gorgeous collab between Sahlin Studio and Valorie Wibbens of Spotted Dog Designs is perfect for all of your birthday needs, be it creating invitations, scrapping layouts, or making thank you cards. Full of rich, graphic inspired papers and bright detailed elements, you are sure to be inspired to catch up on some of those past birthday albums. Have fun & create!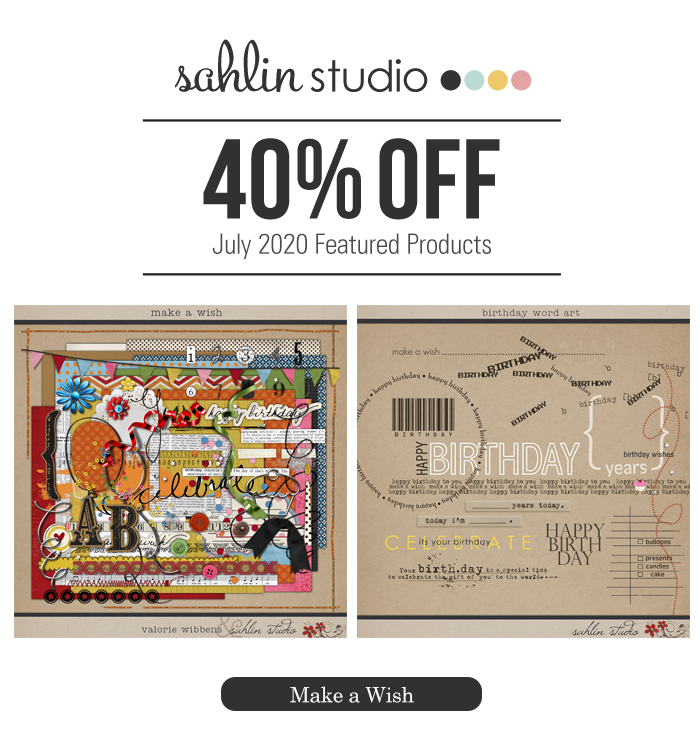 Featured Kit Savings: All month long you can save 40% on Make a Wish and Birthday Word Art!
Make a Wish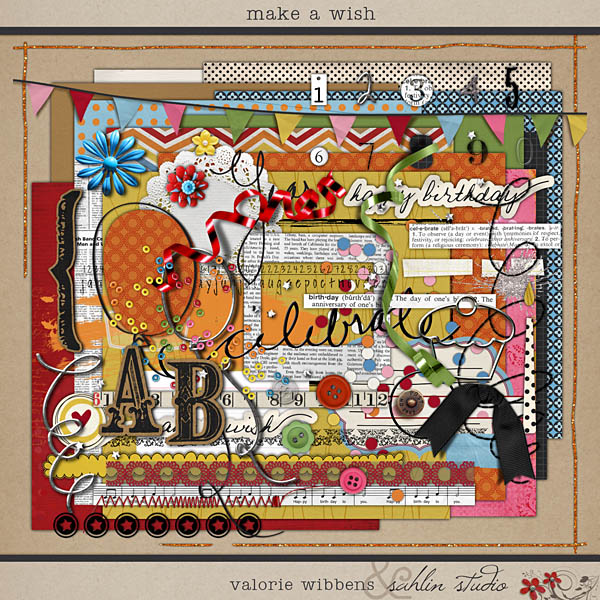 Regular Price: $7.99
Sale Price: $4.79
 Birthday Word Art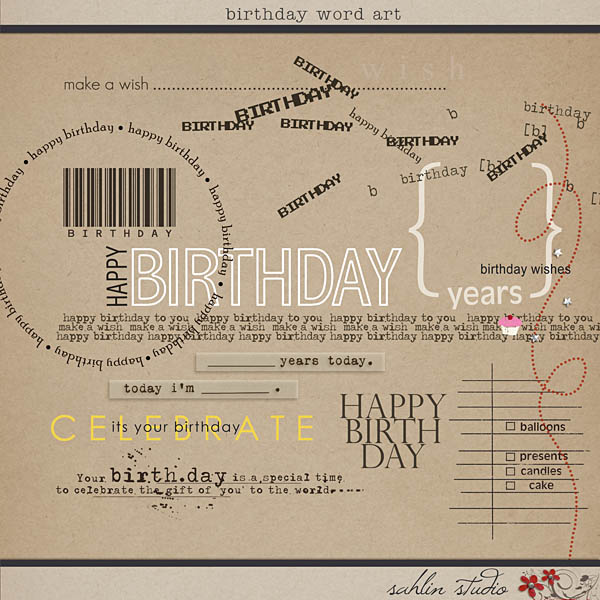 Regular Price: $2.59
Sale Price: $1.55
How about some creative inspiration using Make a Wish!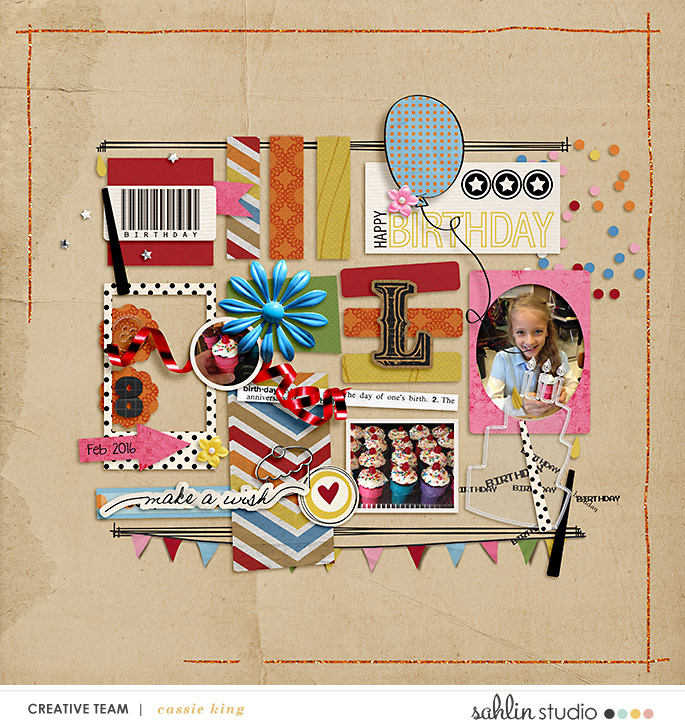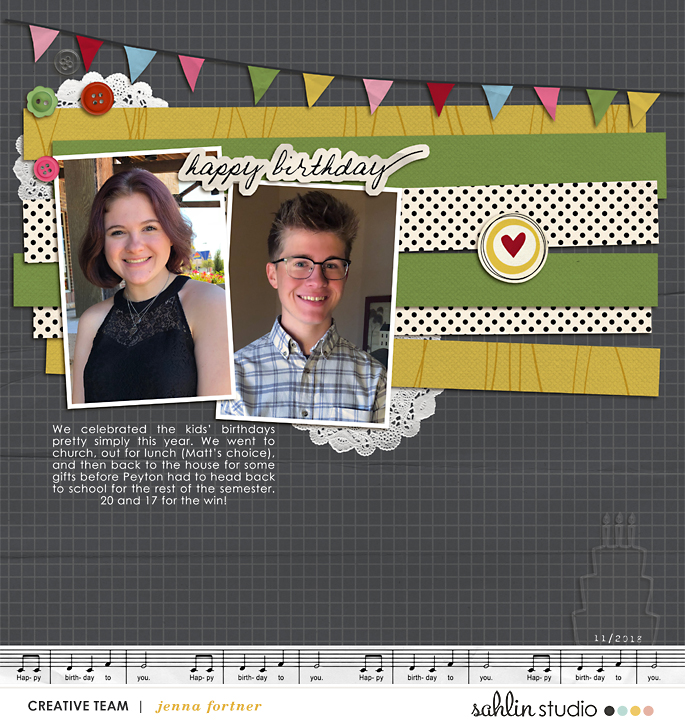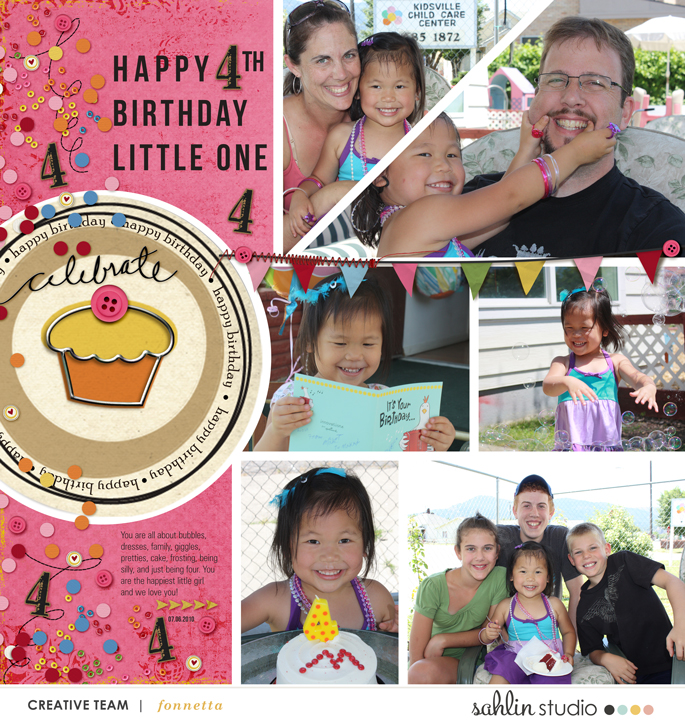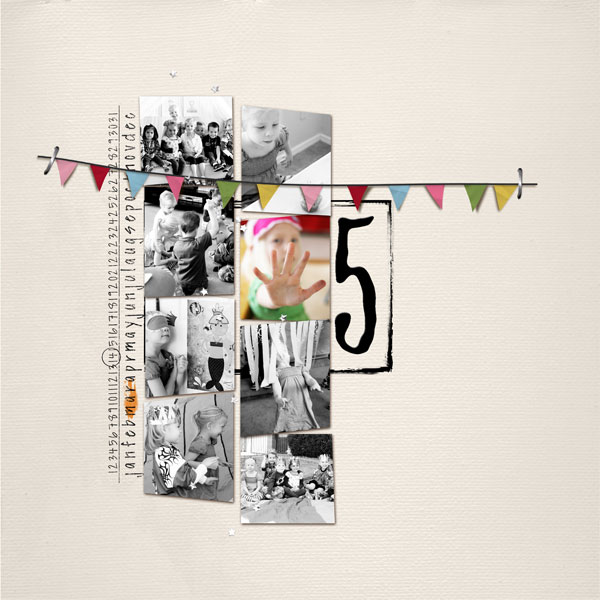 ▲layout by crazygirl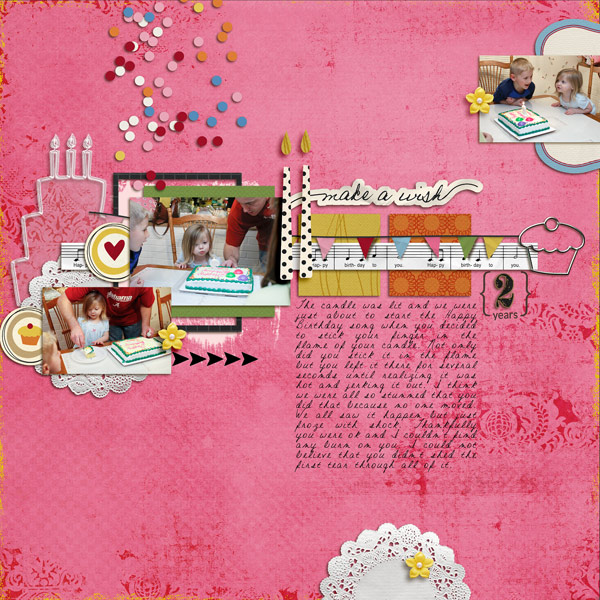 ▲layout by gracielou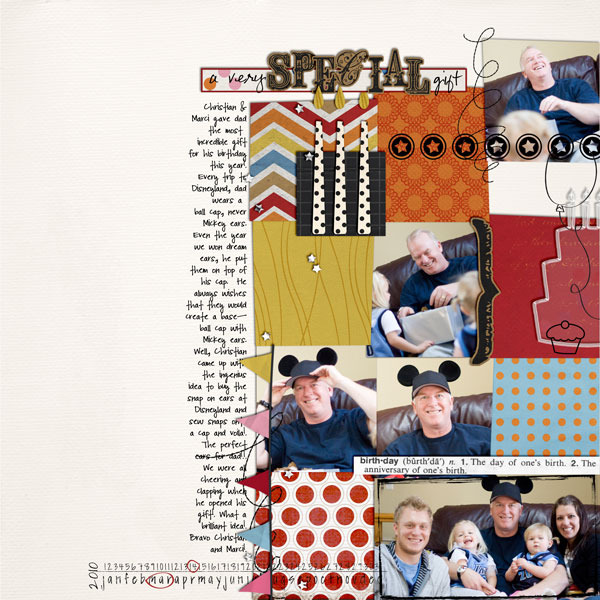 ▲layout by britt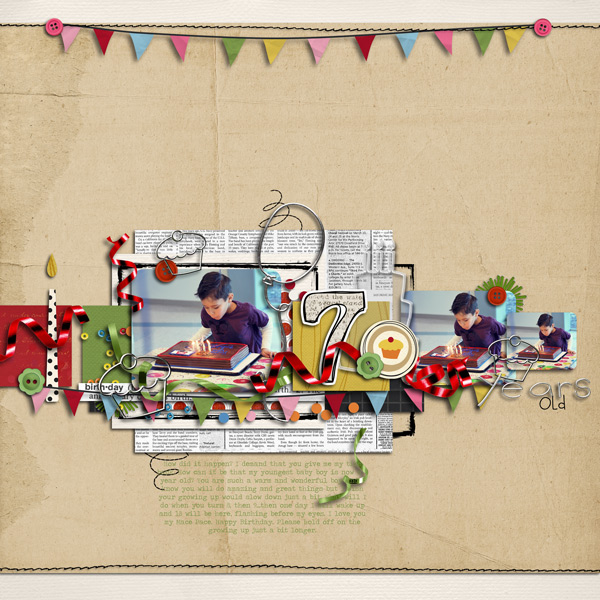 ▲layout by lizzyfizzy