We all want to be healthier, happier versions of ourselves, but too often diet and exercise go hand in hand with negative self talk like "I don't like…" or "I don't run fast, why bother?" Getting healthy and fit shouldn't be about disliking your body, it should be about loving it! Now, with my Love Your Body: Collection, you can document your health & fitness journey in a body positive way! This pack is bursting with bright & colorful on-trend elements that will help keep you on track- from 'before & after' word arts and banners to fitness & hydration trackers. Tuck all the bits and pieces into your pocket pages, or print them out for use in your hybrid planners to get those workouts scheduled- no matter what type of scrapping you do, Love Your Body will help you be a healthier you!
Featured Kit Savings: For this month, you can save 50% on Love Your Body including: the kit, papers, elements, and journal cards!
Love Your Body (Kit)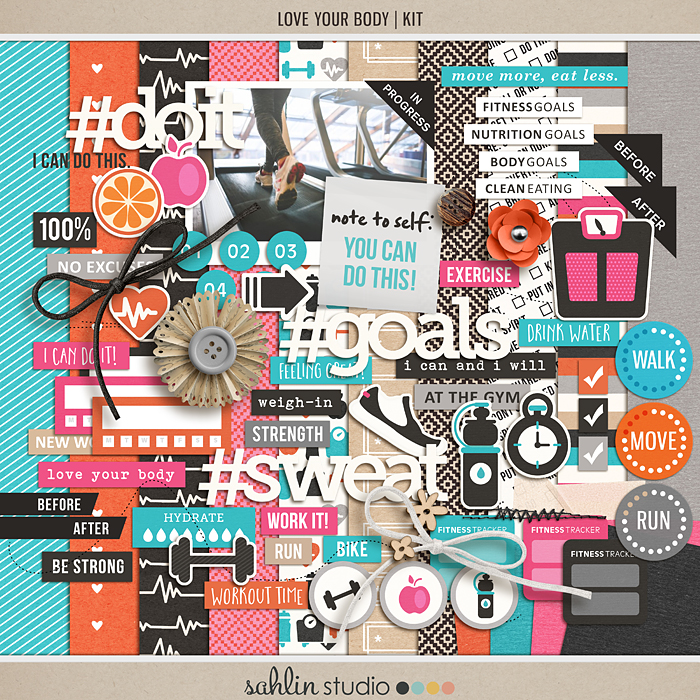 Regular Price: $7.50
Sale Price: $3.75
Love Your Body (Journal Cards)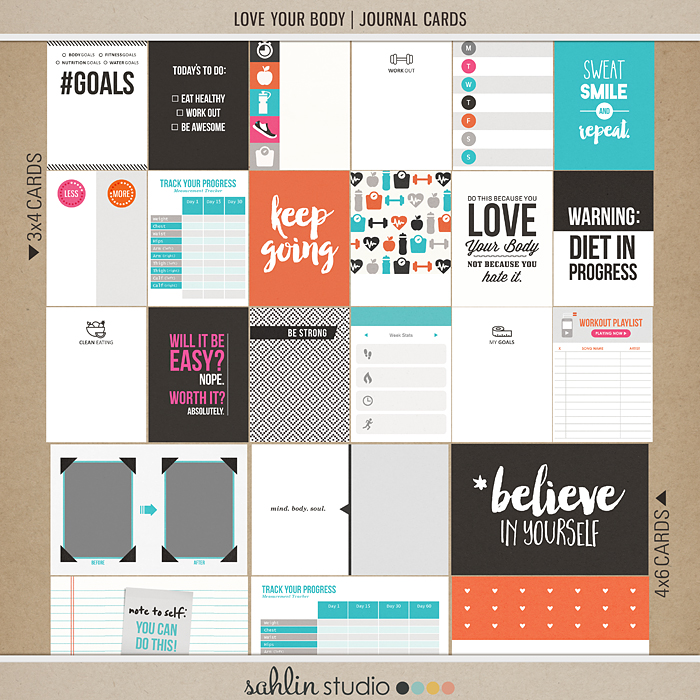 Regular Price: $5.59
Sale Price: $2.80
Love Your Body (Elements)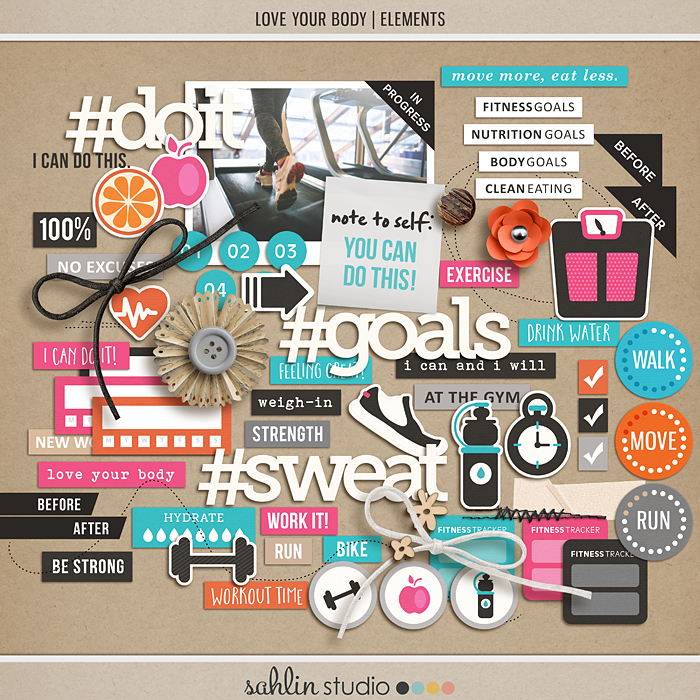 Regular Price: $4.09
Sale Price: $2.05
Love Your Body (Papers)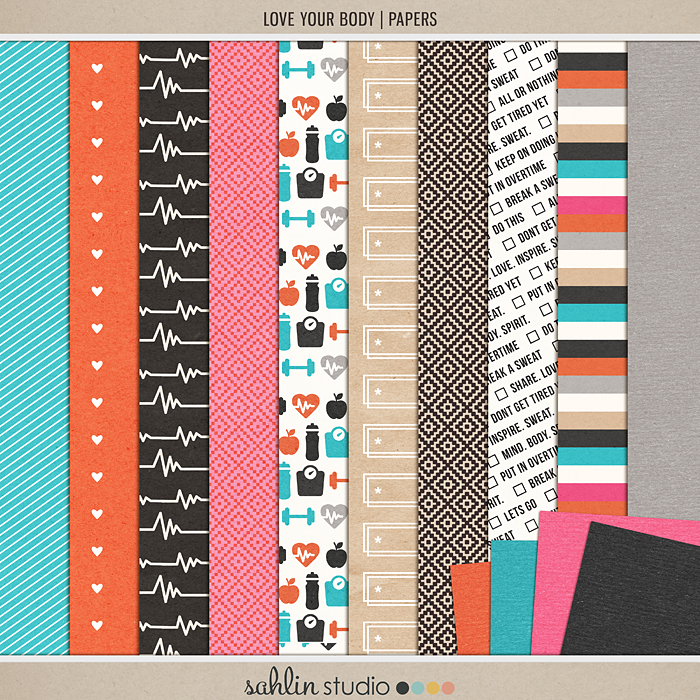 Regular Price: $3.99
Sale Price: $2.00
How about some creative inspiration using Love Your Body!