With the holidays fast approaching, and only 33 days until Christmas, holiday preparation and gift giving is at the forefront of my mind. Each year, since the history of ever, I have always made it a point to gift something handmade, particularly for those who are closest to me, my daughters, of which I have two, and all of my sisters as well, I have SEVEN of those!
With that in mind, I thought I'd share a gift that I made for this year's gift giving season here on the Sahlin Studio blog, particularly since I used her gorgeous products to create it. The framed piece, titled "hope BLOOMS," is for my youngest daughter.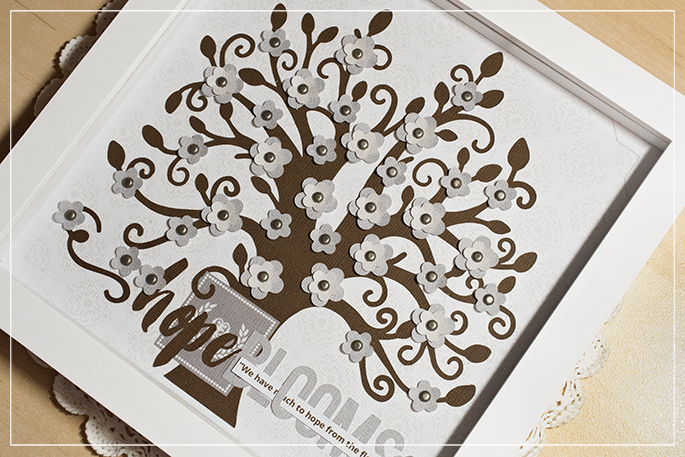 Sahlin Studio supplies used: Chesterfield.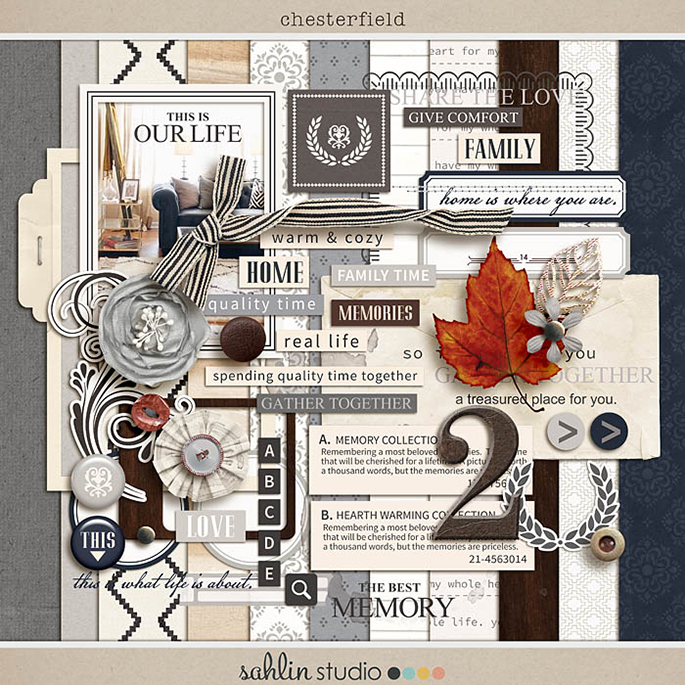 These are the papers that I actually used from Chesterfield to create my wall décor; I thought the gorgeous palette would coordinate exceptionally well with the color palette in my youngest daughter's adorable little apartment.
After some slight adjustments in tone, and some masking all around the edges, this is my background canvas. Because I wanted more subtlety in the patterned background so that it didn't fight to compete with the (busyness in the) flowers that I was going to use, I reduced the opacity of the entire document to about 50% prior to printing.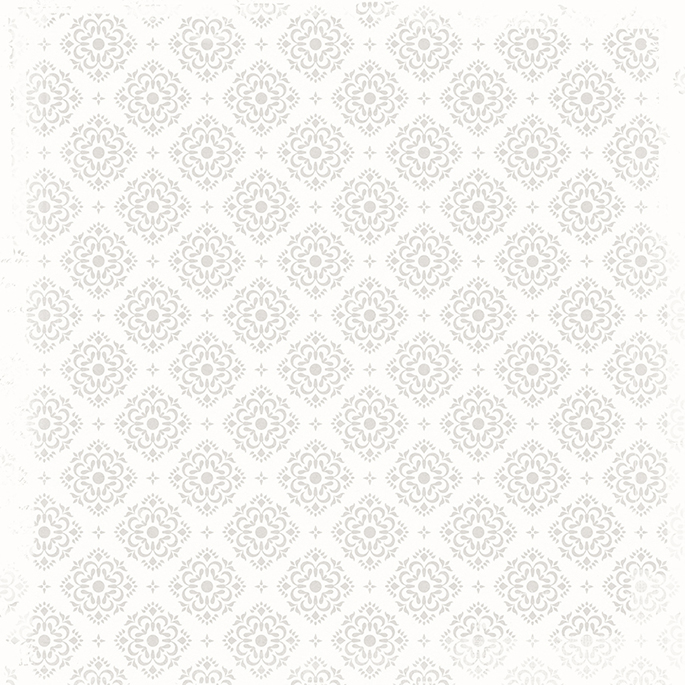 Cut and all ready to start assembling: * * NOTE: I ended up cutting roughly two to three times more flowers than what is actually shown in the image. * *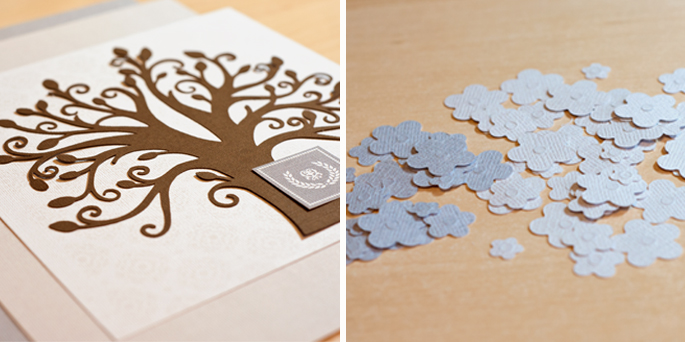 After working all the flowers, my title, and then adding some photo corners to kinda "frame" the artwork in, this is what I ended up with: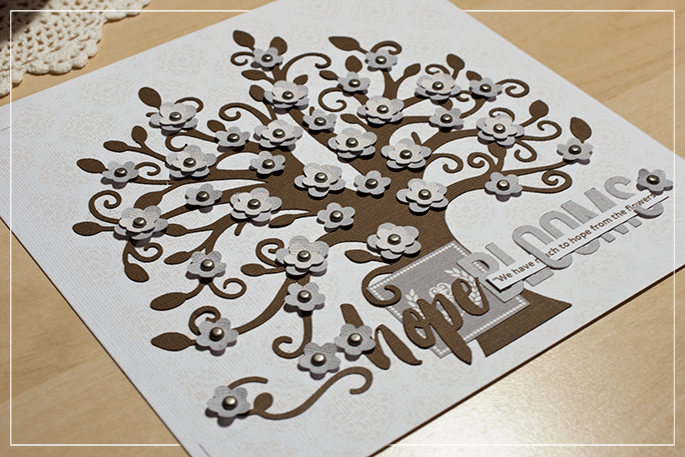 "hope BLOOMS"
"We have much to hope from the flowers."
     – Sir Arthur Doyle
And, a few detailed shots: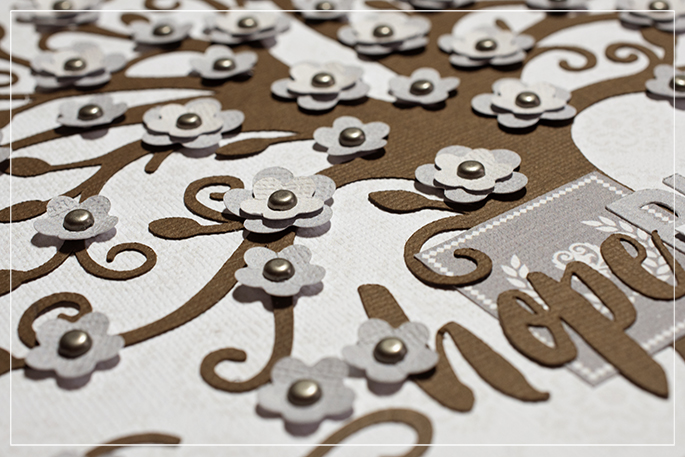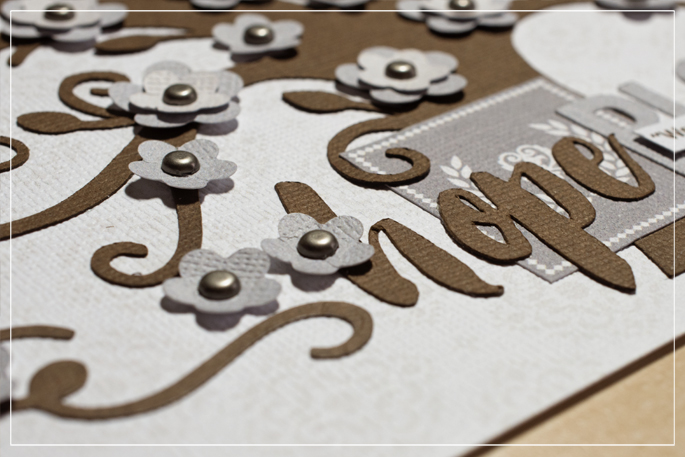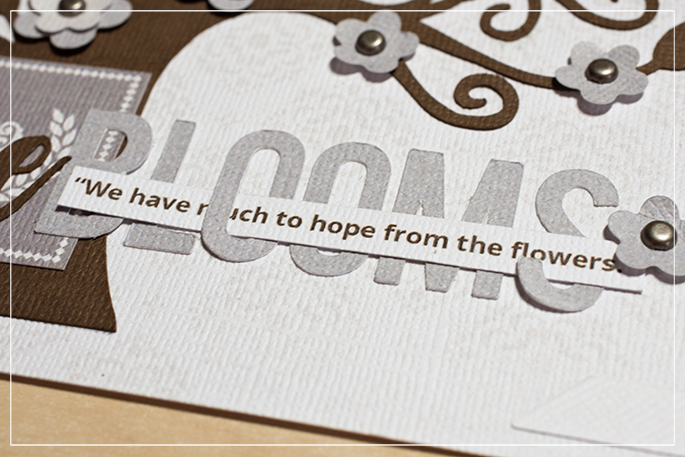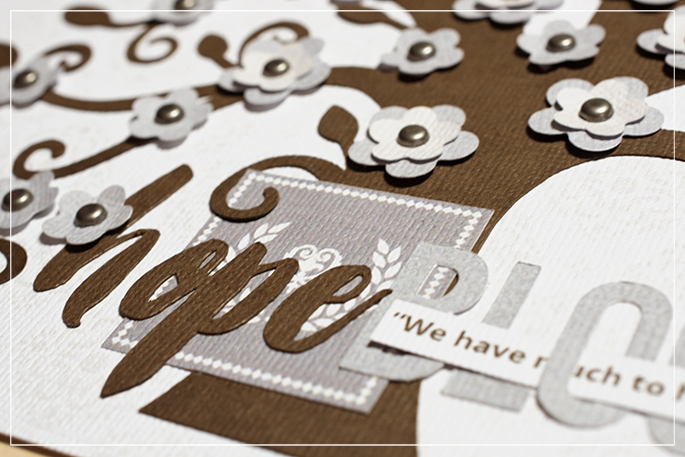 Framed: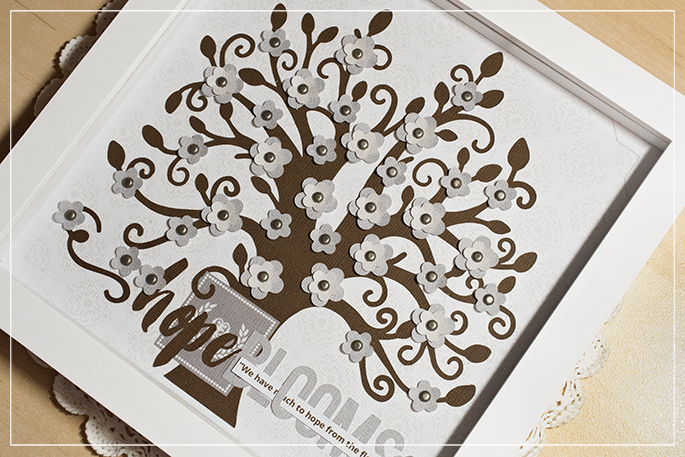 And, some detailed shots while displayed on an easel: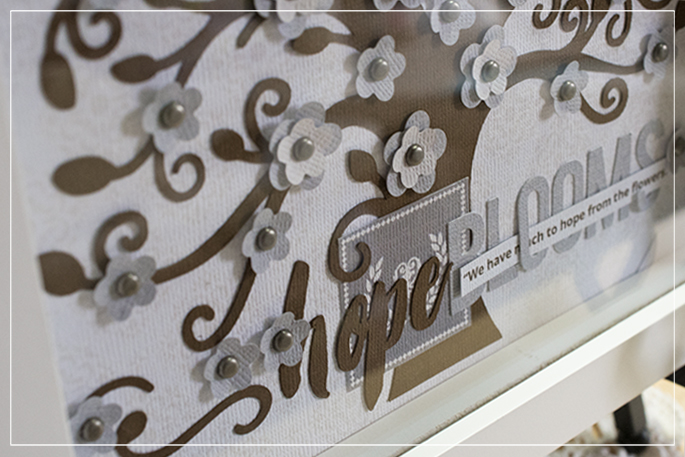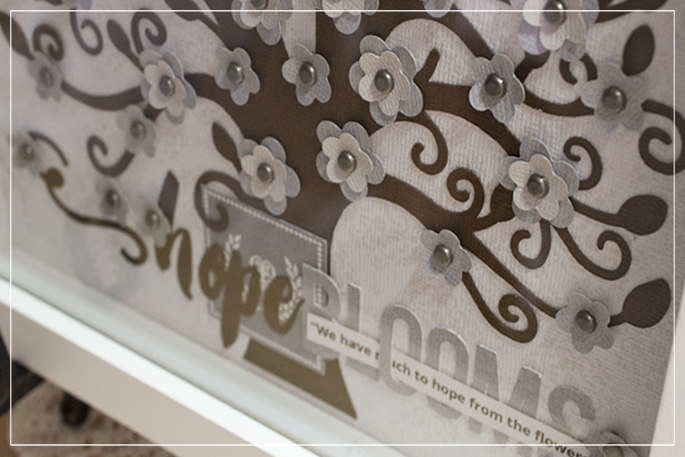 In case you were wondering, yes, the easel is part of the gift, giving sweet daughter the option for tabletop display, or wall hanging.
And with that I'm off to finish working on a recipe album that I'm making for my oldest daughter for Christmas!
Traditional supplies used to create "hope BLOOMS": Silhouette CAMEO
Sizzix BigShot
Quickutz
Bazzill Basics Paper (cardstock)
Making Memories (brads)
Xyron, Tombo Mono, and Glue Dots (adhesive)
Fonts: Bebas (BLOOMS)
SMitten (hope)
Open Sans (quotation)