Have you ever scrapped an amazing layout… then left it without any words on the page?
How does the page feel? Does it create a meaning or feeling when you look at it??
Don't just don't leave it blank, try adding a quote, description of a little journaling.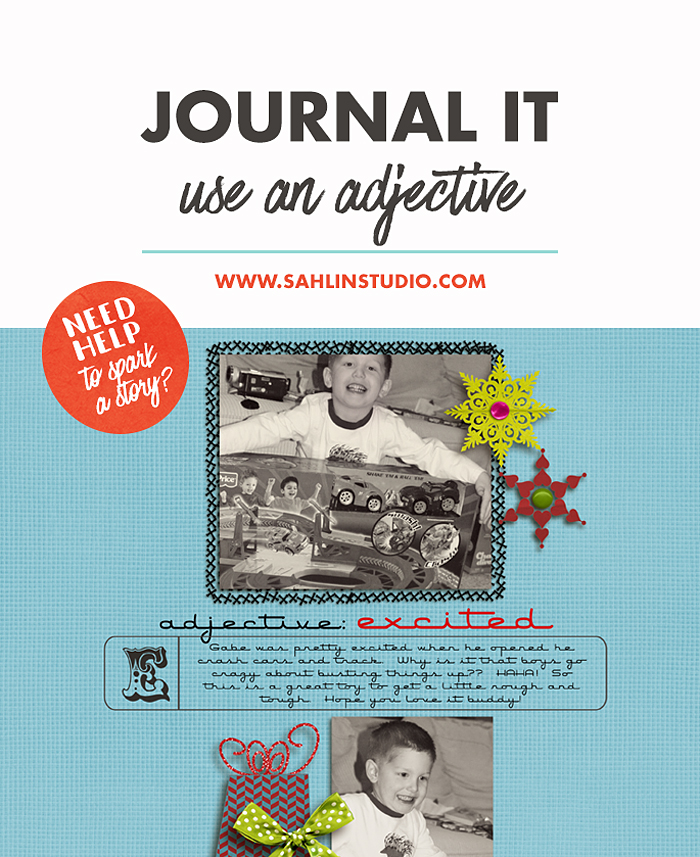 Use One, Two or Three Adjectives
What does this mean?
You can use adjective to describe many types of things on your page:
– A person: To describe them or their personality.
– An Event: What was it like?
– Location: Look around you, what word describes it
– You Senses:  Is their a descriptive word?
Need Some Help Finding an Adjective?
Here are a couple of links to help get you started.
Adjective List
List of Adjectives
How can you use adjectives?
You've thought of the perfect adjective… now what do you do with it?
-Make your own Word Art using Fonts
-Use The Adjective Word for Your Title
-Use The Adjective Word to inspire journaling or a story on your page.
– Or use lots of coordinating adjectives to scatter throughout your page.
Example Layout
I thought of an adjective stood out to me… then used the adjective for a title, created a little word art, and journaled my story keeping my adjective in mind for my story-starter.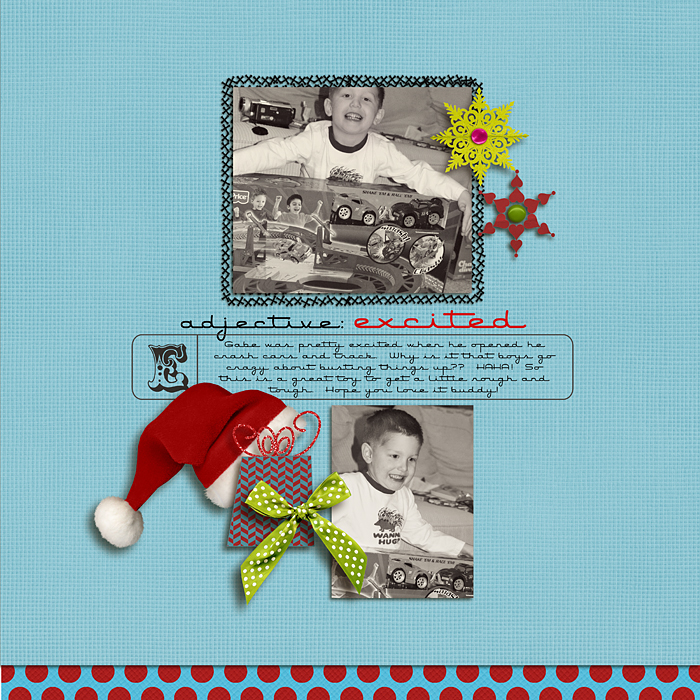 I'd LOVE to see if you decide to play along with me…
feel free to link your layout in the comments section.