Hi Everyone!  Jen here today showing how you can use a cute themed collection of printables on everyday photos.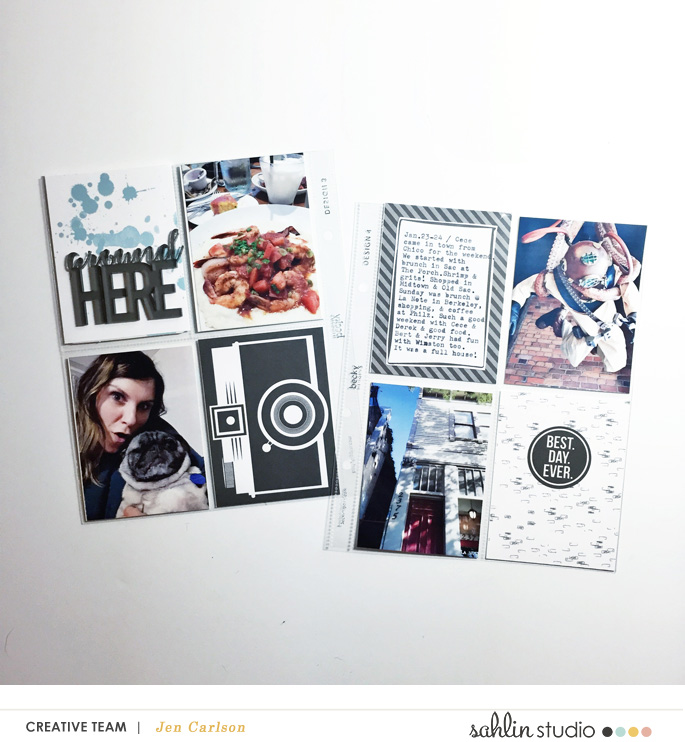 I'm not really a Disney person and haven't been to Disneyland in years.  But I really liked some of the elements and patterned papers in the Project Mouse collection.  So for my layout, I wanted to show how you can use the Project Mouse:  Classic collection Cards, Elements, and Papers for photos about a typical weekend.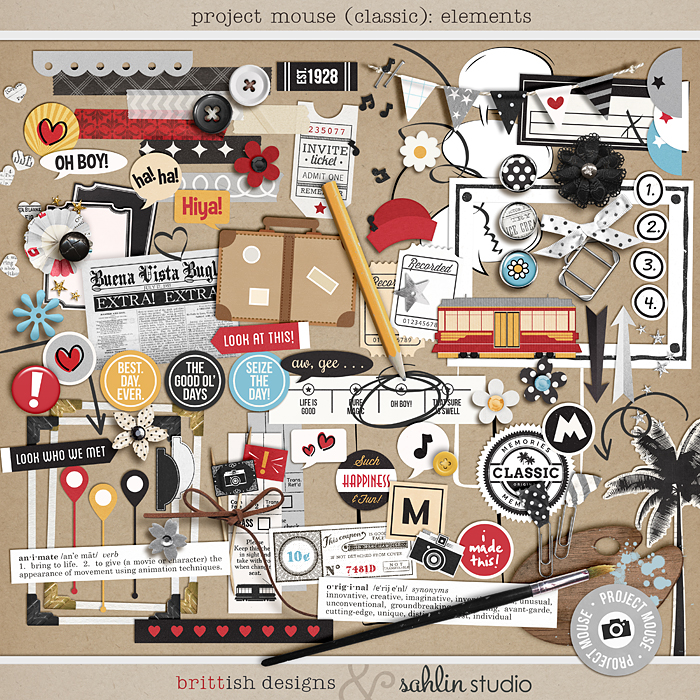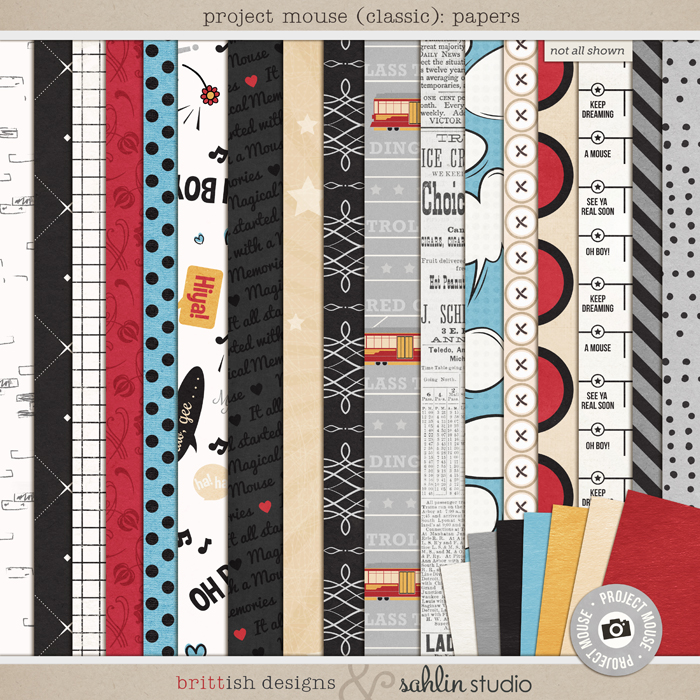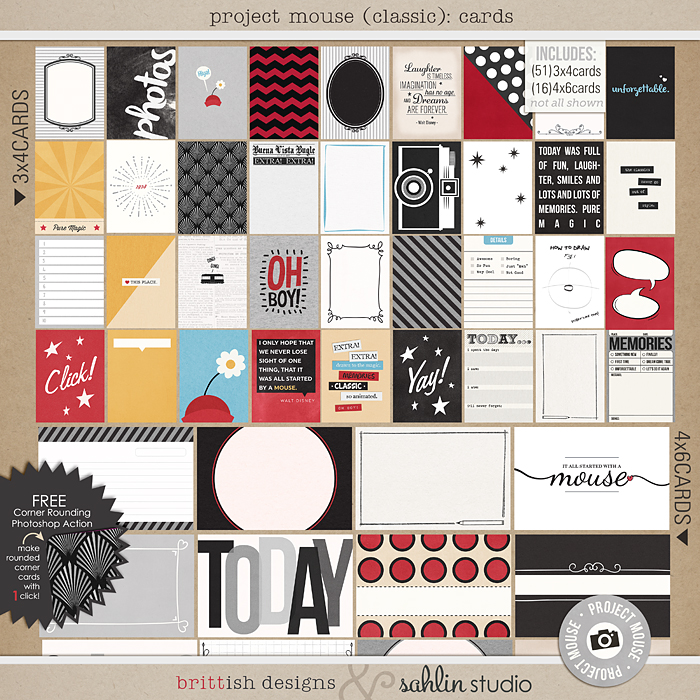 The first thing I like to do when I'm creating a layout is scroll through all the cards. This is setting the groundwork for a layout. Next I go through the patterned papers and see which ones I could resize down to a 3×4 and use as a card. I pull out my favorites and place them in a Word document, printing them on white cardstock.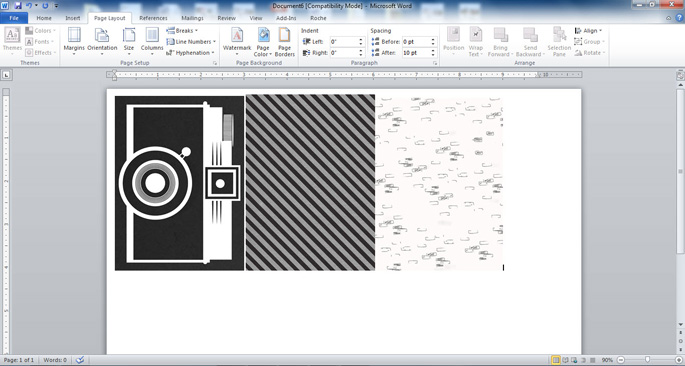 Next I'll go through the elements within the collection.  Some I'll use as embellishments to add to photos or cards, and others I may enlarge to use as the backdrop of a card.  For this layout, I really liked the splashed paint element so I enlarged it and created a pocket card.  I still needed a journaling card so I saw this frame and decided to layer it with a patterned paper.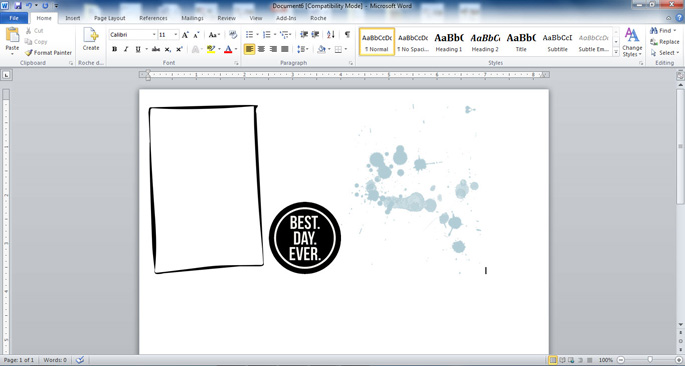 Below is a closeup of how I printed out the frame and patterned paper separately to create a journaling card.  I used my typewriter to write the journaling.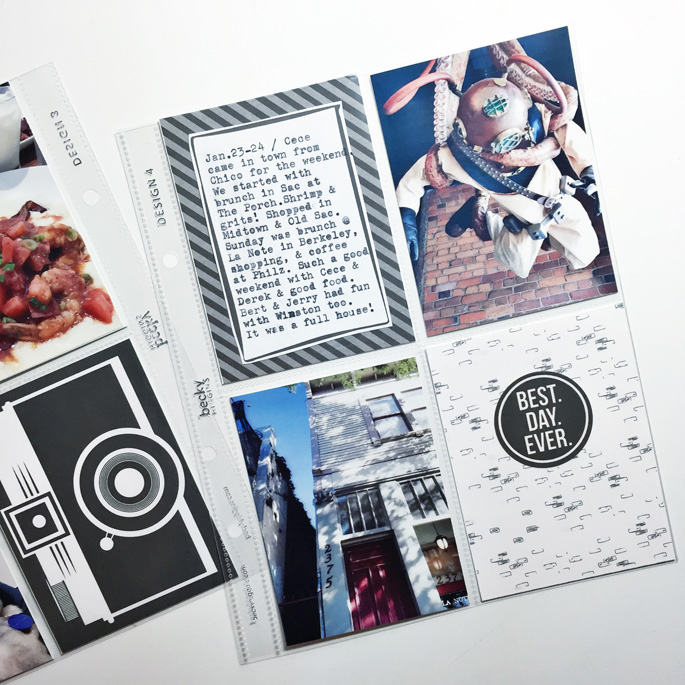 Below is a closeup of the paint splatter element I used to create the background of a PL card.  Are you convinced yet that you don't have to be restricted with photos when using a themed collection?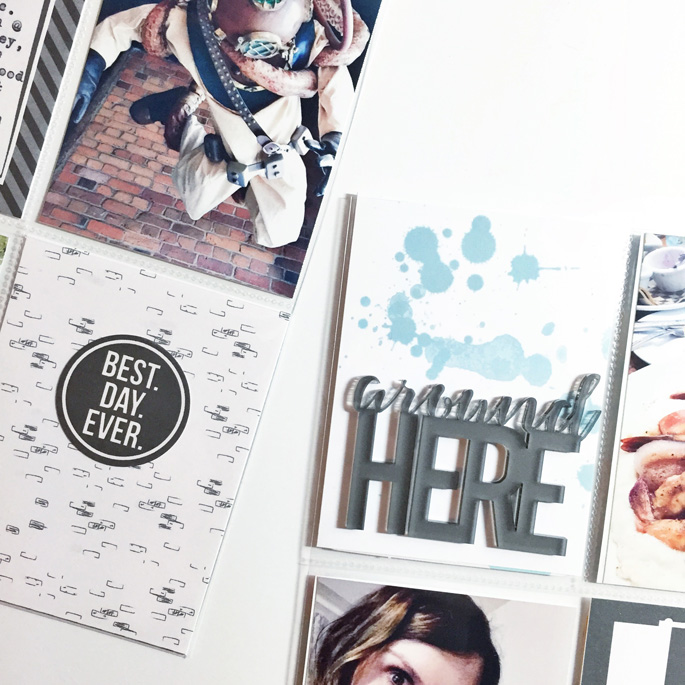 The key is finding patterns or even changing colors in Photoshop. Polka dots, flourishes, and word bubbles don't have to box you in to Disney photos.  Combining patterns or neutralizing the colors of a black/yellow/red element in Photoshop can be applied to pretty much any layout! Challenge yourself to look at a collection with an "everyday" eye!  Hope this sparked some creativity for your next layout!
Thanks for stopping by!
I started scrapbooking in 2000 as a result of a family trip to Europe. I create traditional 12×12 layouts and am a sucker for a good sketch. Last year I started Project Life and have been hooked on pocket pages ever since. I grew up in St. Louis, MO, but moved out to Northern California 10 years ago, where I work as a Process Engineer at a bio-pharmaceutical plant. I enjoy baking, cooking, brunching, exploring the coast, and loving on my boyfriend (Derek) and 3 fur kids (Beer, Gracie, and Winston)