Life is a beautiful ride, full of ups & downs, good days & bad – and it's so important to capture it all! Whether life is just a bowlful of cherries right now, or you are getting ready to make some serious lemonade from all those lemons getting tossed your way, make your own bit of sunshine with my bright and cheerful Highs & Lows: Collection! Packed with bold graphics, saturated colors, and stylish typography, this thoughtfully curated collection is just the thing for scrapping all the moments in your life in an authentic way – from your happiest highs to your hum-drum lows. Great for digital or hybrid creations!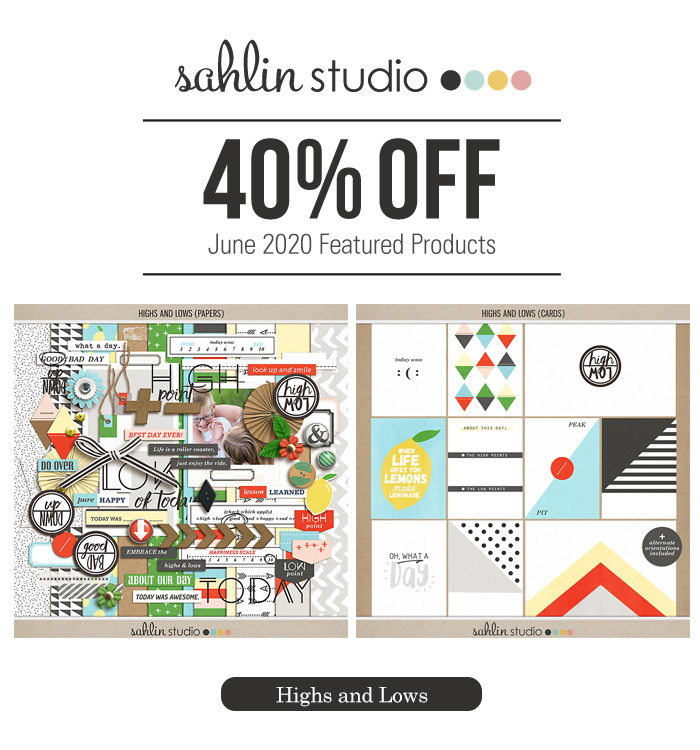 Featured Kit Savings: All month long you can save 40% on Highs and Lows products: the kit, the papers, the elements and the journal cards.
Highs and Lows (kit)
 Regular Price: $7.50
Sale Price: $4.50
 
 Highs and Lows (Journal Cards)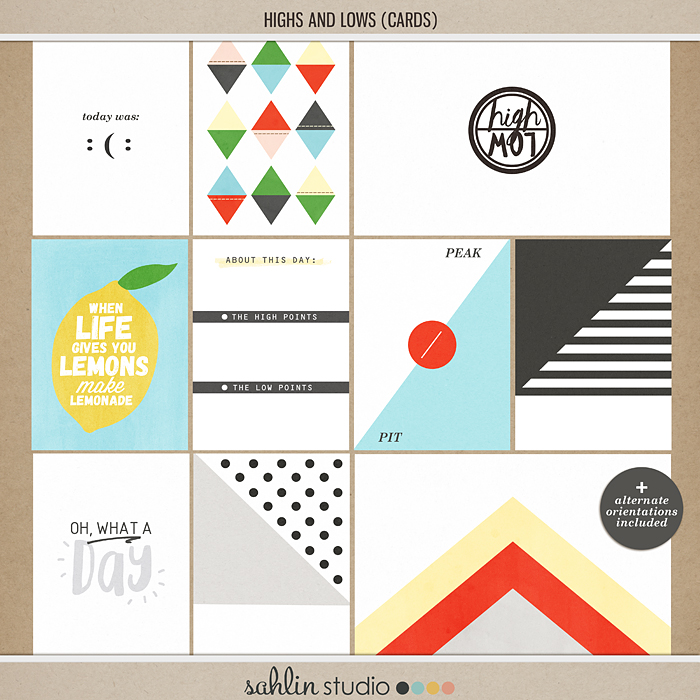 Regular Price: $4.50
Sale Price: $2.70
How about some creative inspiration using Highs and Lows!