I'll Love You Forever
Filled with delicate laces and ribbons, vintage resin buttons, and gorgeous patterned papers, this soft, warm vintage kit will be perfect for capturing photos from any decade.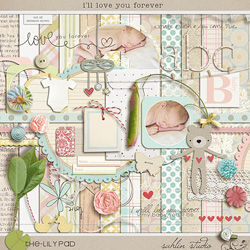 Ready for the freebie?
Would you like a little present? This is a FREE add-on that works perfect with the main kit. Enjoy!