Photo Blemishes. Many of our photos have them. Murphy's law tends to kick in at just the right time, doesn't it? It happens to the best of us – your child falls and bruises his forehead the day before the big photo shoot. Or your teenage girl has that untimely breakout of pimples right before her Senior head shots?
Well, thank God for the beauty of Photoshop because blemishes are now a thing of the past! I do want to mention one thing before we jump into this tutorial and you go all gung-ho and wipe every tiny mark off your child's face with these amazing tools that I'm going to show you. First of all, keep it real. Differentiate between actual blemishes and your subject's normal skin appearance.
Here is an example of what I mean. One of my close friends has a daughter that developed a hemangioma on her forehead shortly after she was born. They got professional family portraits done while on vacation, and were very disappointed to find that the photographer photoshopped the hemangioma out. To them it was a part of who their daughter was and to say that it was a "blemish" was offensive to them. So, before you edit something, think twice, especially if it is for someone else. You certainly don't want to offend them. To edit something out without asking is as good as saying, "this part of you is ugly."
Today we will be focusing on TWO (2) Photoshop tools you can use to edit out a blemishes:
1) the Spot Healing brush OR 2) the Clone Stamp Tool.
[pinit]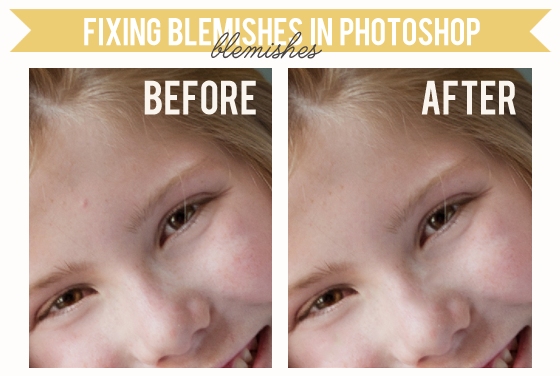 I will be using Sophie as our subject. We will be taking a small spot on her forehead and cleaning it up and smoothing it out… but believe me this works like a charm from anything like a blemish to jelly on a child's face that didn't quite get cleaned off after lunch. LOL!

Using the Spot Healing Brush
Step One – Select the Tool
1. Zoom in Close up to the Photo
2. Select the Spot Healing Brush and chose a brush size.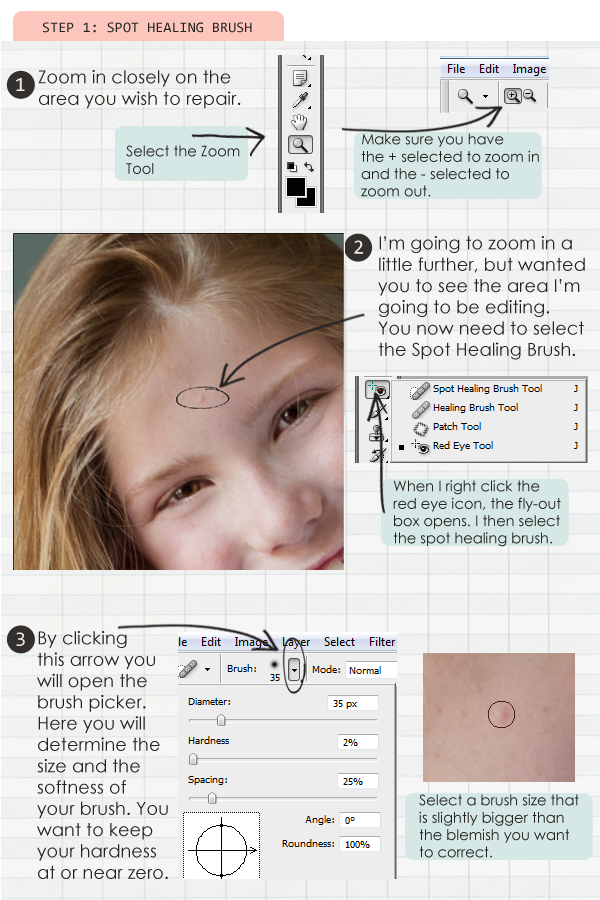 Step One – Cleaning Up the Spot. Let the Magic Begin!
1. Select Proximity Match
2. Click on the Spot to Clean Up.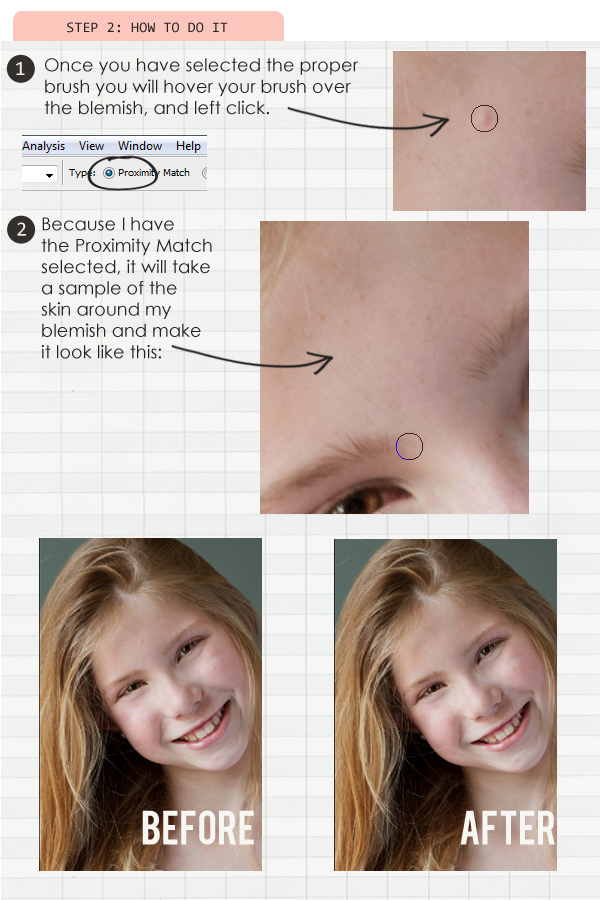 It really doesn't get much simpler than that, does it?

Well, what if the skin doesn't have a good, clean selection in the proximity of the blemish? This is where the clone stamp tool comes in. With the clone stamp tool, you choose what portion of the skin you want to select. Of course, you want to select an area that is similar in tone and color so the replacement doesn't look unnatural. Here is how to edit with this tool.
Using the Clone Stamp Tool
Step One – Clone Stamp Tool!
1. Select the Clone Stamp Tool
2. Find a similar spot to "Clone", hit Alt + Click to select.
3. Go back to the blemish and click on the Spot to Clean Up.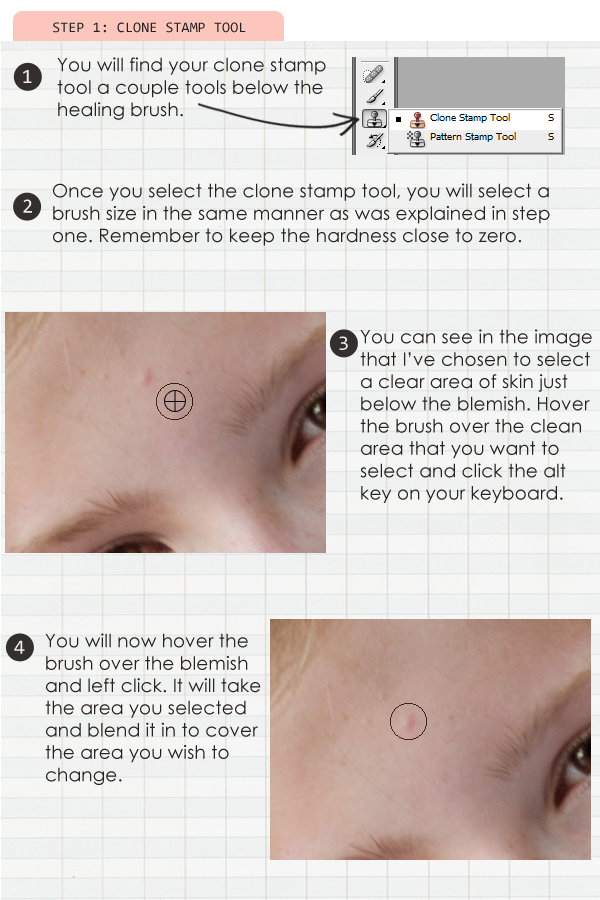 The possibilities with the clone stamp tool are endless really. I have edited out entire people from my photo with this amazing tool. But if you are just starting out and learning how to use it, you can practice on some simple blemishes.



Here is a before and after using these techniques.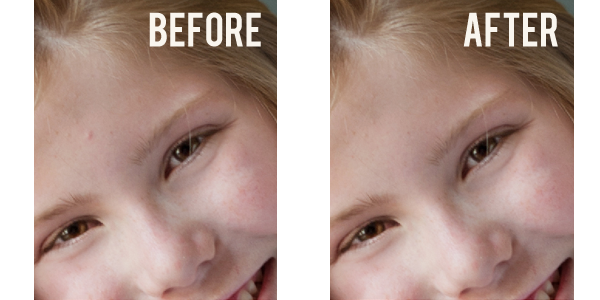 As always, I hope this tutorial has been a help to you.
Feel free to ask any questions in the comment section of this post and I'd be more than happy to help!