Story-telling. Digital Scrapping is first and foremost the art of recording memories and storytelling. But sometimes it can be  hard to find a story.   Even with your pictures right in front of you… it can be hard to remember a particular story or facts.  That is why I began posting journaling prompts or Journal Starters. It may help you look to capture more meaning in your storytelling OR just be a place that you can go when you are 'stuck' on something to say.  It could help you to find that story for your page.
Our journal it prompt this week was "good".
See the journal it post here, for more way on how to use "GOOD"
You might be thinking  just the word, "good" might seem a little strange.   But as I thought on that word for a while, my mind was flooded with ideas of how this word can inspire your journaling process!  Think of how many different ways you can USE the word good to describe things.  The longer I dwelled on this word "good" – the more inspired I became!  I even came up with a beautiful word art pack that will help you with this journal it inspiration.
the good life word art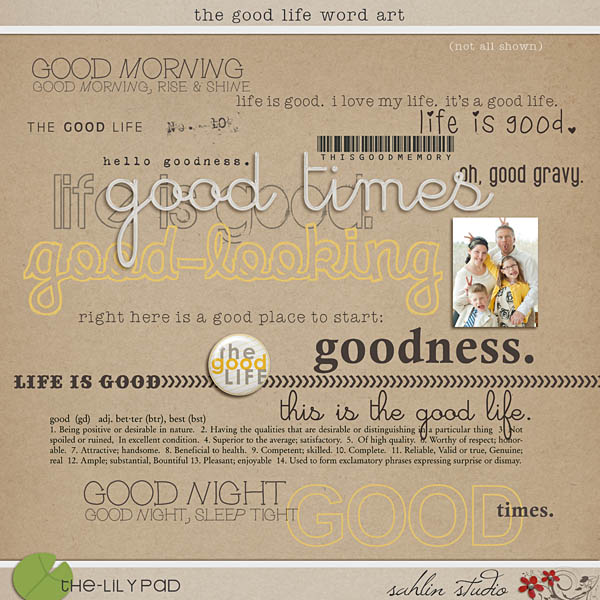 [pinit]
LAYOUT INSPIRATION
Check out these layouts for a little inspiration!
OR feel free to check out theSahlin Studio gallery for more inspiration.

kristasahlin


GeVisacri


kristasahlin


monsu


kristasahlin


pne123


mommy2boyz

kristasahlin


kimbytx


kristasahlin


cnscrap