Tis' the season of glad tidings and scrappy happiness everywhere! That's right – it's time to Document Your December with my sweet new DYD December. With a gorgeous blend of warm neutrals, elegant navy & cheerful cherry-red tones, this elegant collection of solid & patterned papers feature farmhouse-style inspired, iconic holiday designs that will bring a joy to all your Christmas pages. Use them to create personalized greeting cards, hybrid or digi layouts, or easily finish a pocket-style daily documentation project.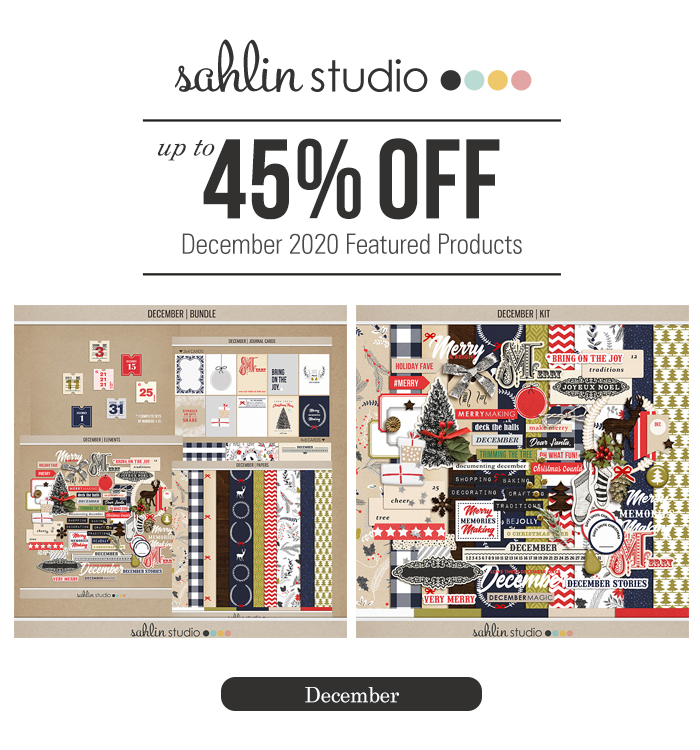 Featured Kit Savings: For this month, I'm bringing back the December bundle for 45% off! Or you can save 35% on individual December products including: the kit, elements, papers, journal cards, and days!
December (Bundle)
Regular Price: $16.57
Sale Price: $9.11
December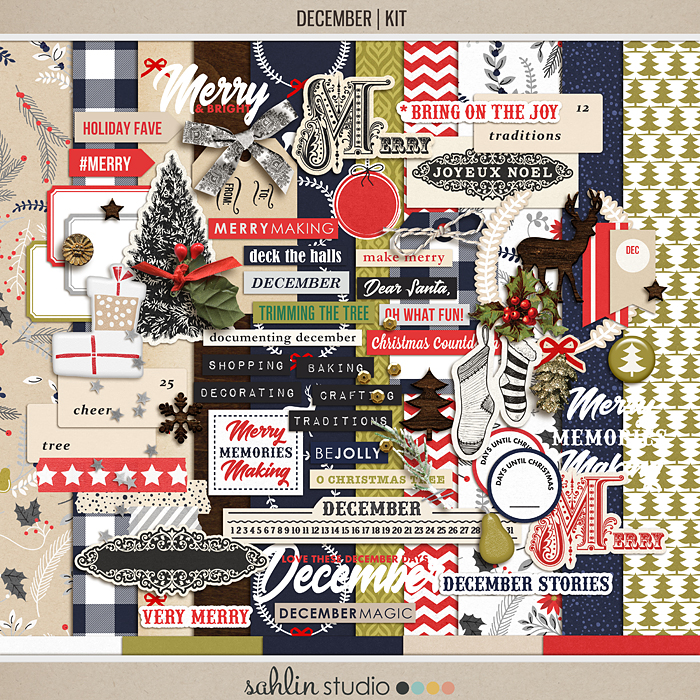 Regular Price: $7.50
Sale Price: $4.88
December (Journal Cards)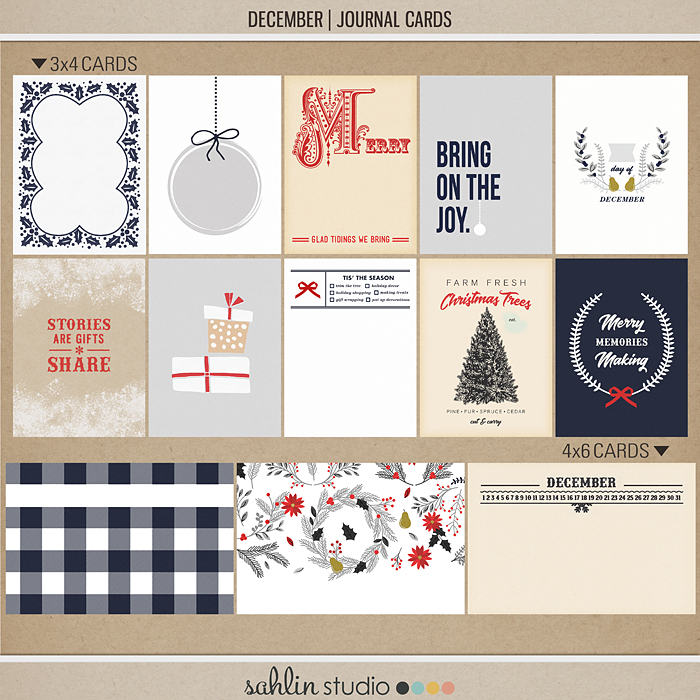 Regular Price: $4.99
Sale Price: $3.24
December Days No. 3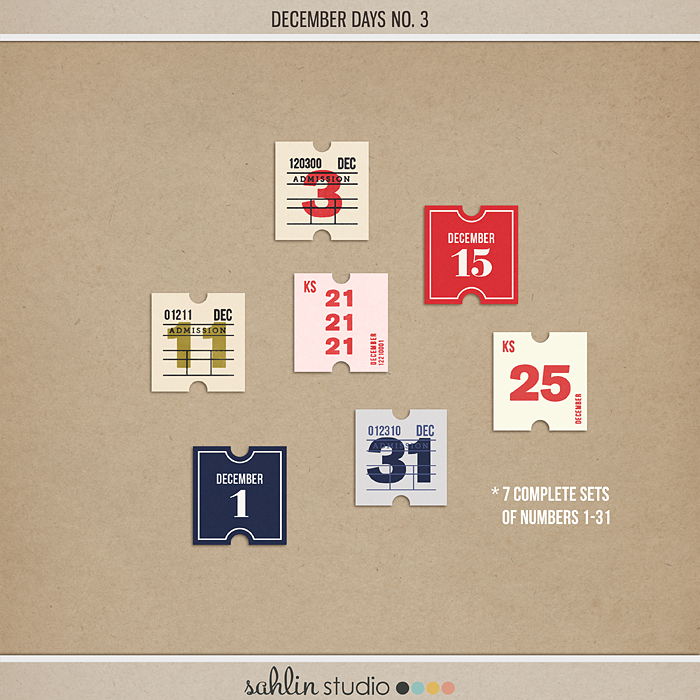 Regular Price: $4.00
Sale Price: $2.60
December (Elements)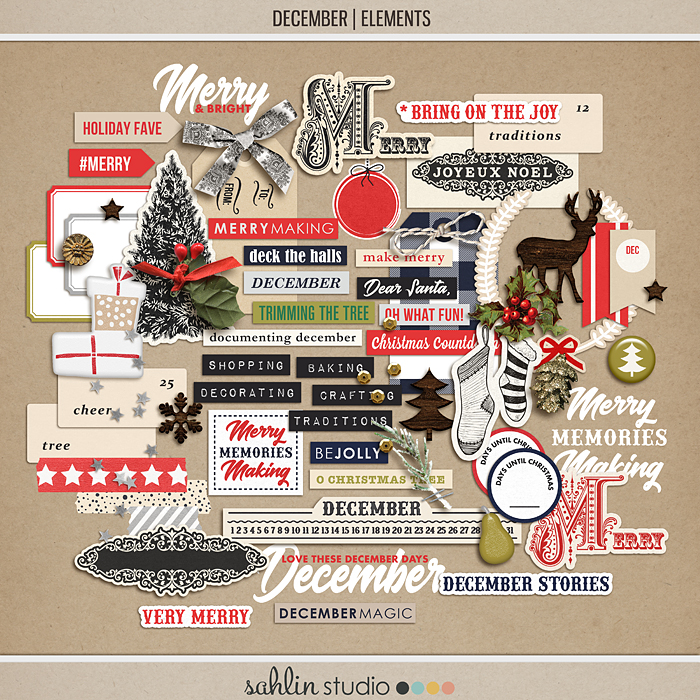 Regular Price: $4.09
Sale Price: $2.66
December (Papers)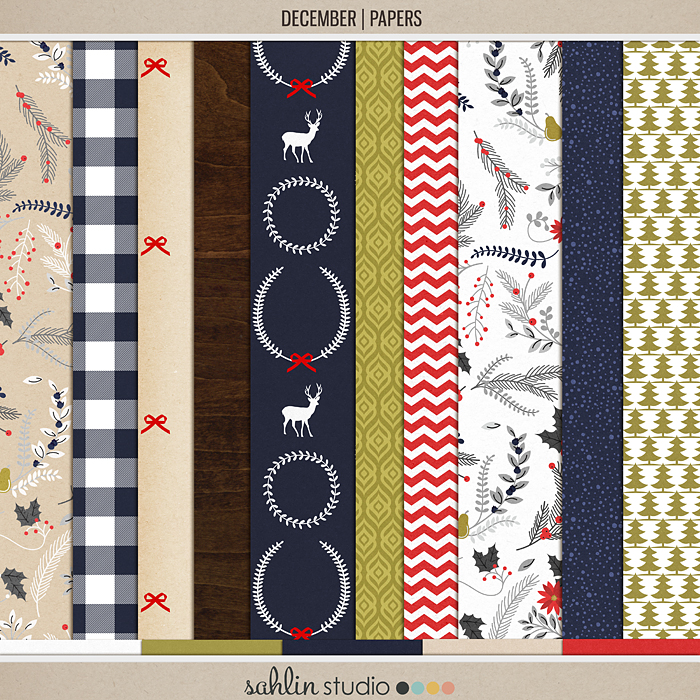 Regular Price: $3.99
Sale Price: $2.59
How about some creative inspiration using December!