December is here and that means spending some quality time in the kitchen!
"Everything old is NEW again!" as the saying goes, and this playful kit is no exception! A fresh new take on our favorite retro "pretties" this collab between Jenn Barrette & Sahlin Studio focuses on the traditional heart of any home- the kitchen! Scrapbook your favorite childhood memories: baking cookies with Grandma, late night tea with Mom or Dad's fabulous fried eggs. Or use any of the wonderful elements in this kit to document your everyday – with the cool, modern colors & creative combo of vintage textures and clean graphic lines, any subject will look beautiful with Kitschy Kitchen!
Kitschy Kitchen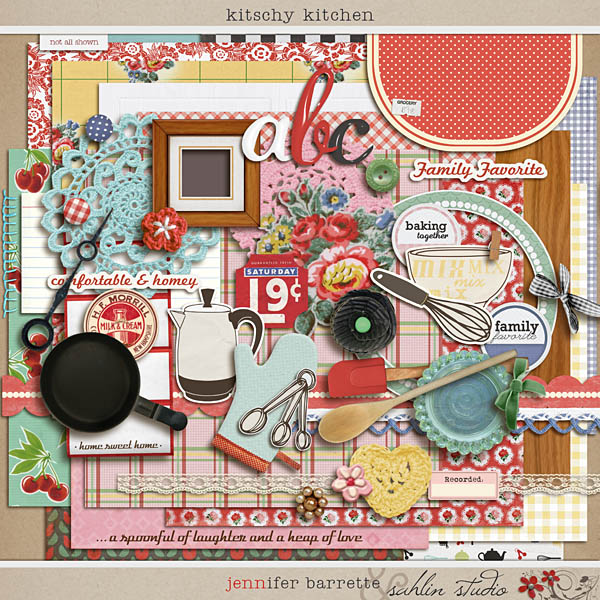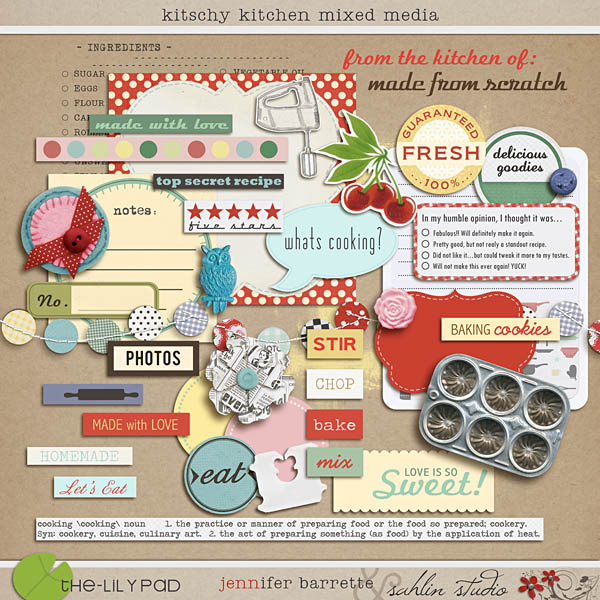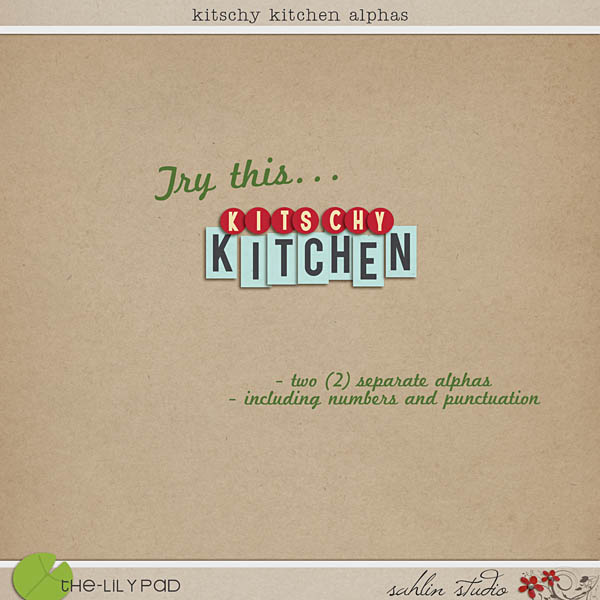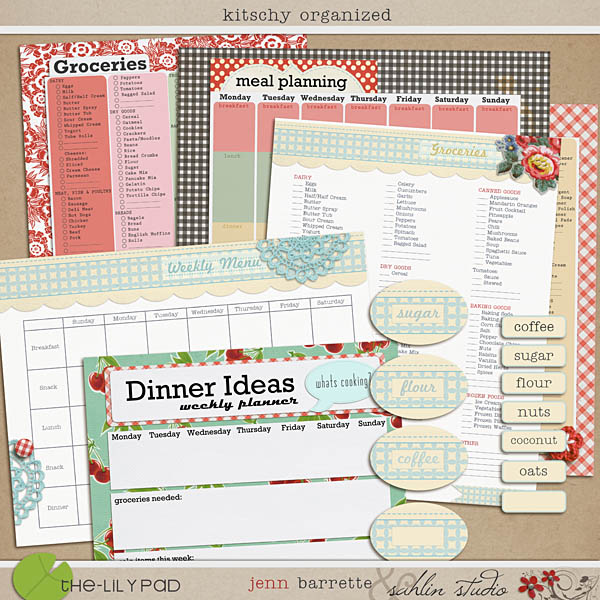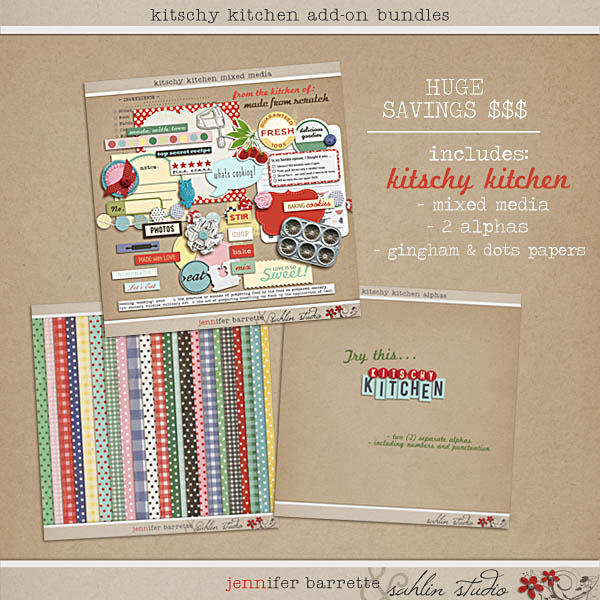 Now let's get to the eye candy… inspiration using Kitschy Kitchen.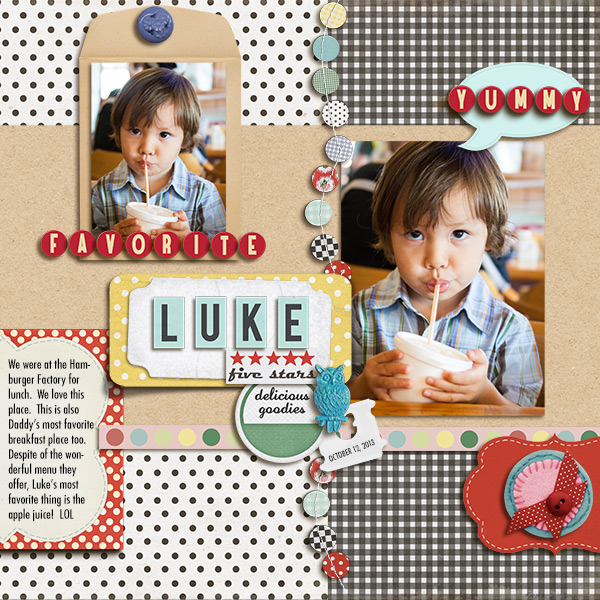 ▲mikinenn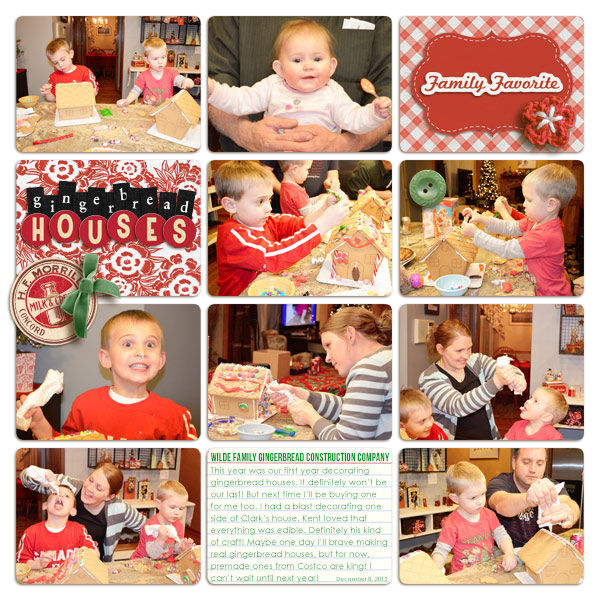 ▲plumdumpling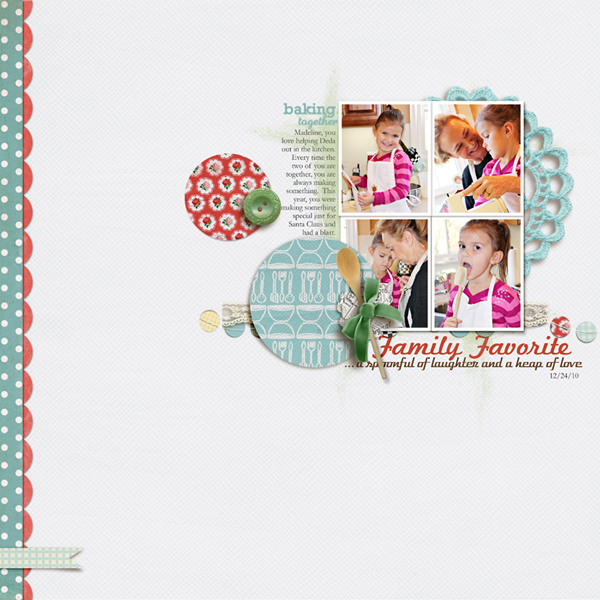 ▲rlma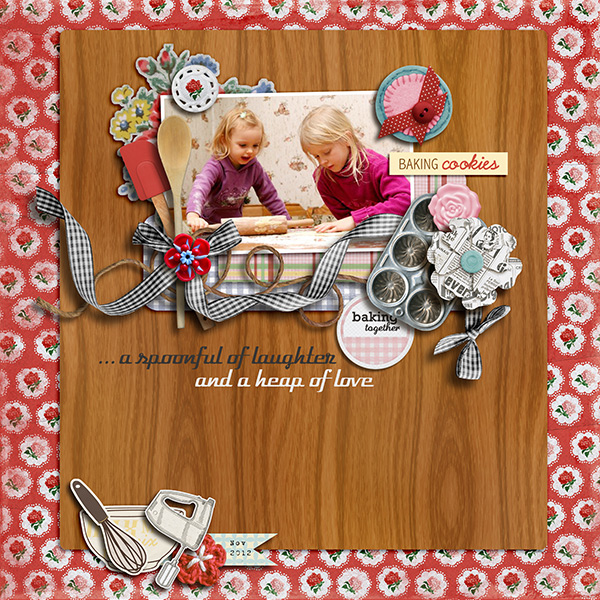 ▲sucali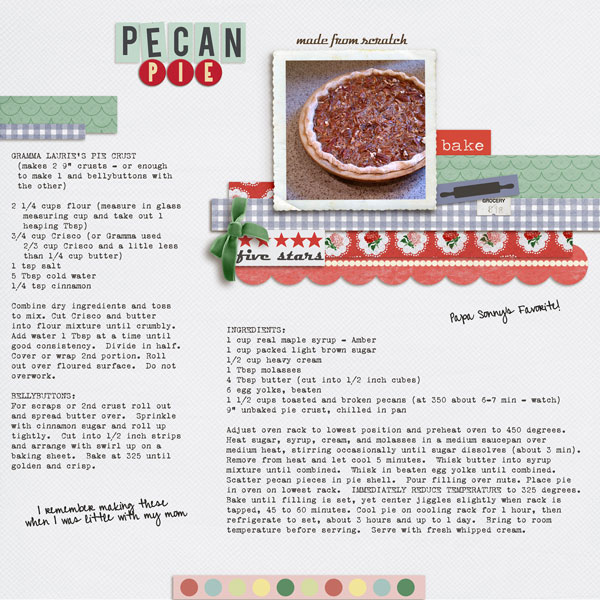 ▲norton94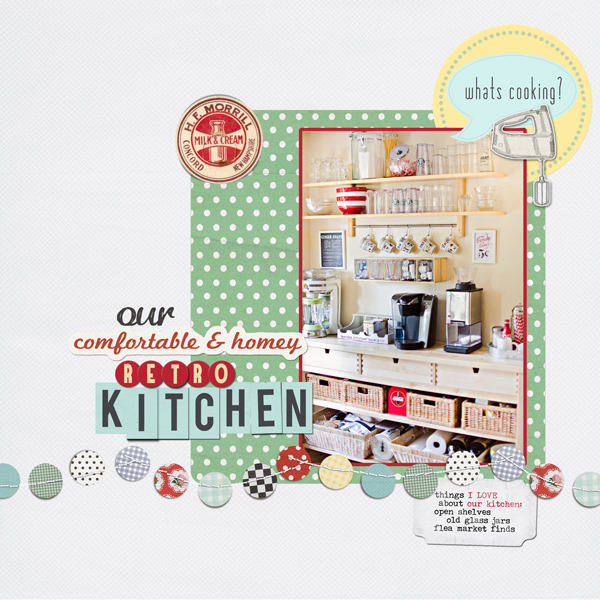 ▲MarieL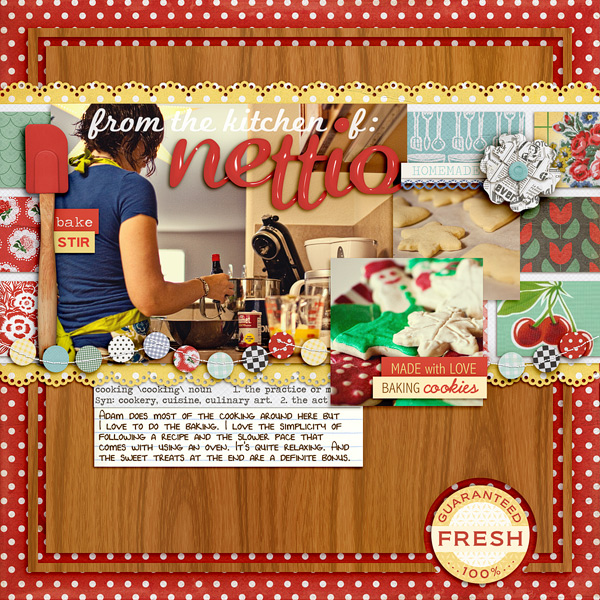 ▲nettio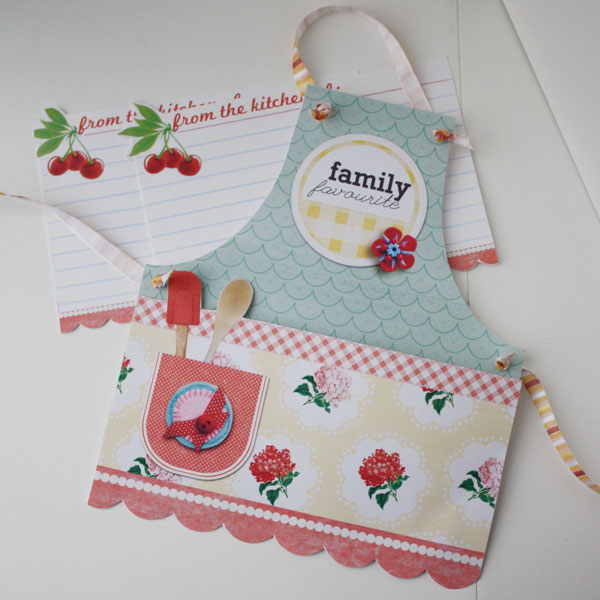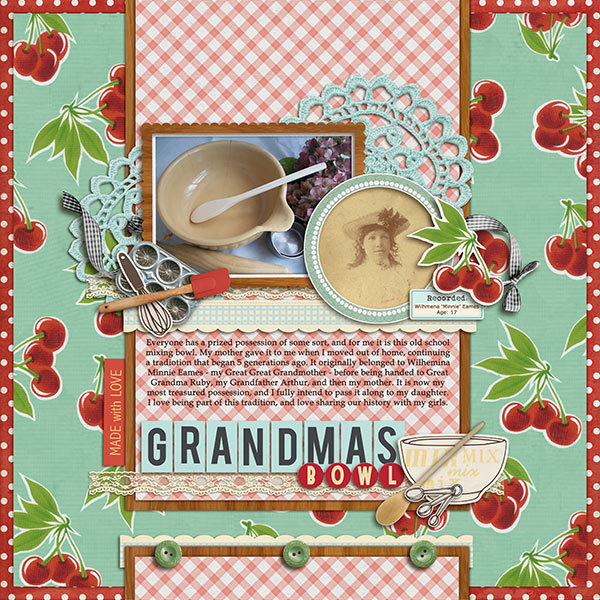 ▲Litabells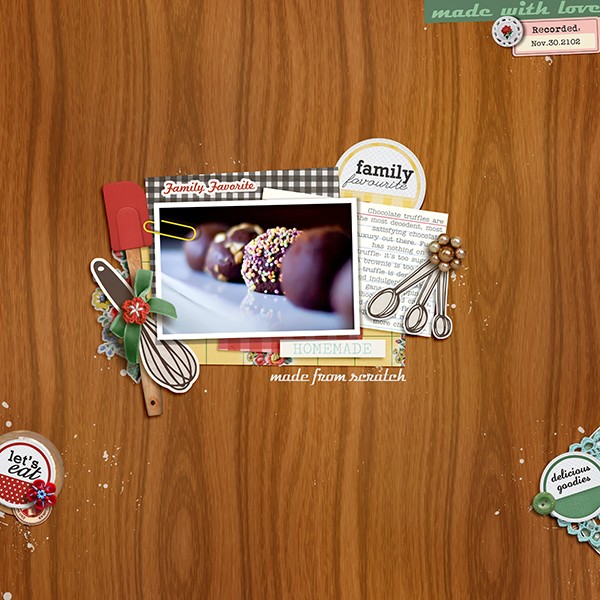 ▲margelz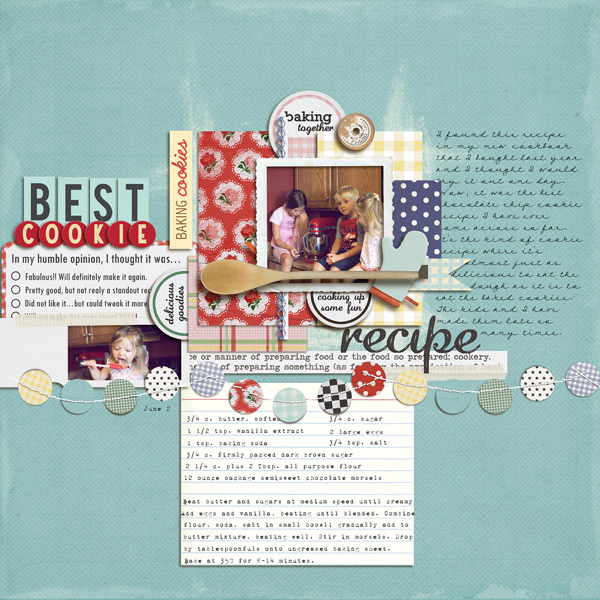 ▲gracielou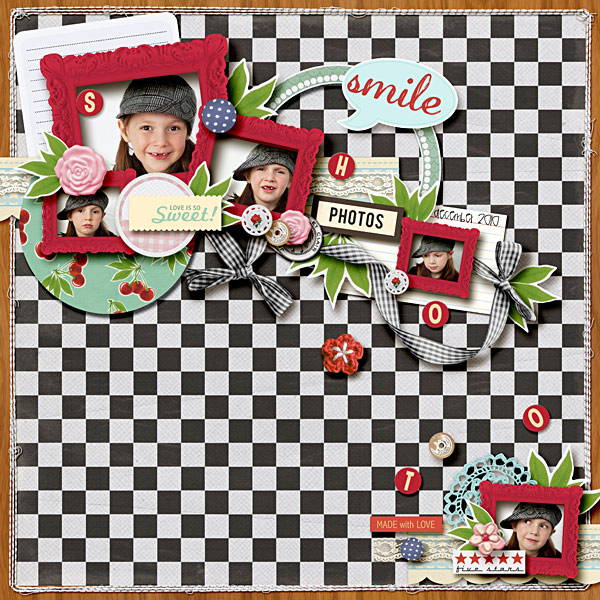 ▲kim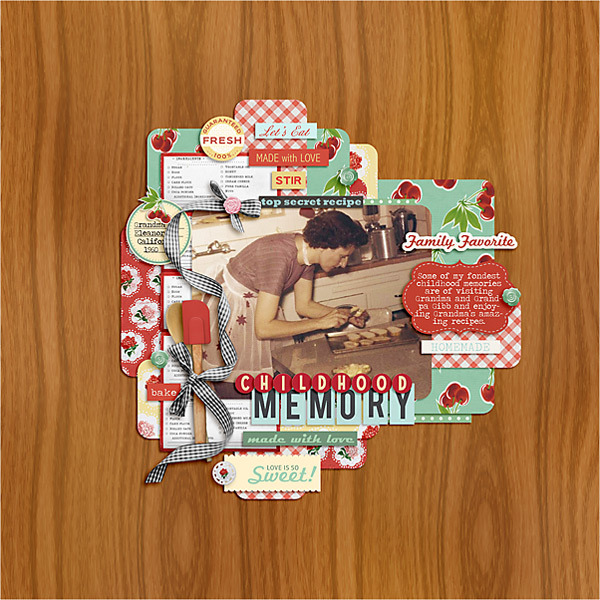 ▲pne123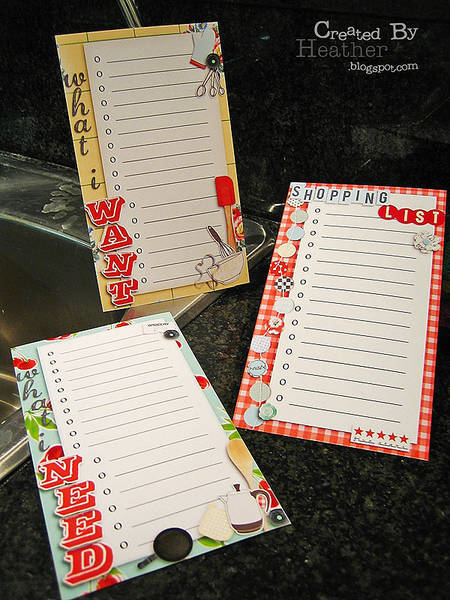 ▲interstitchal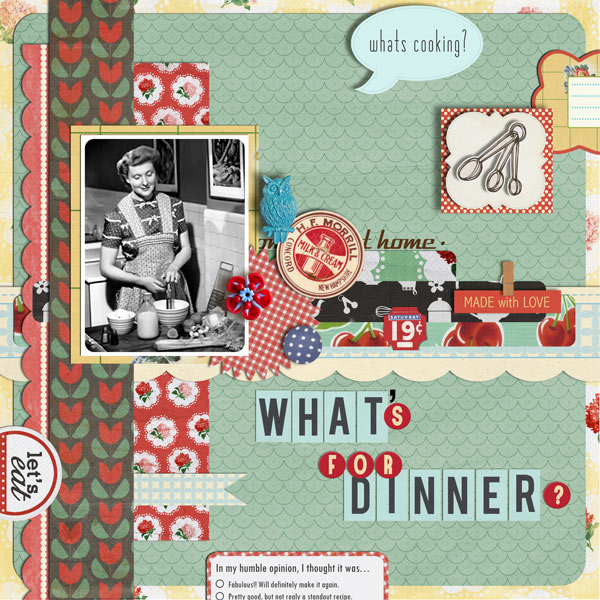 ▲gevisacri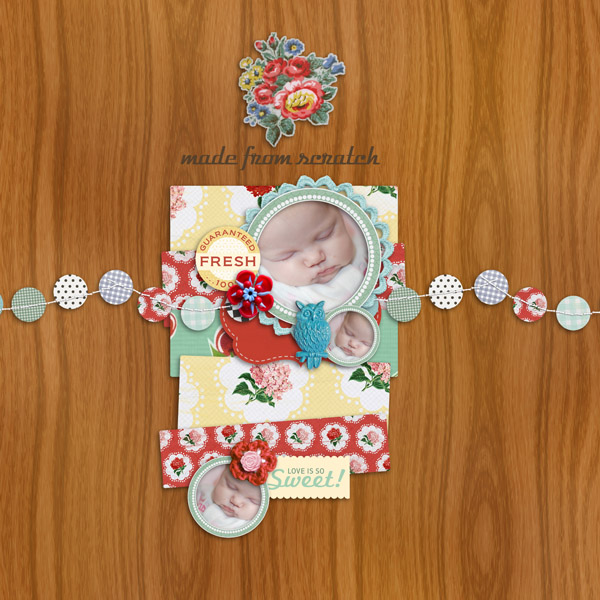 ▲brendasmith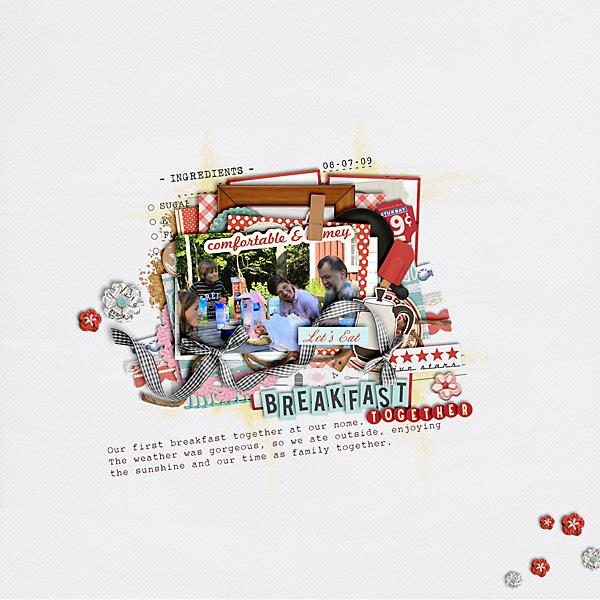 ▲suladesign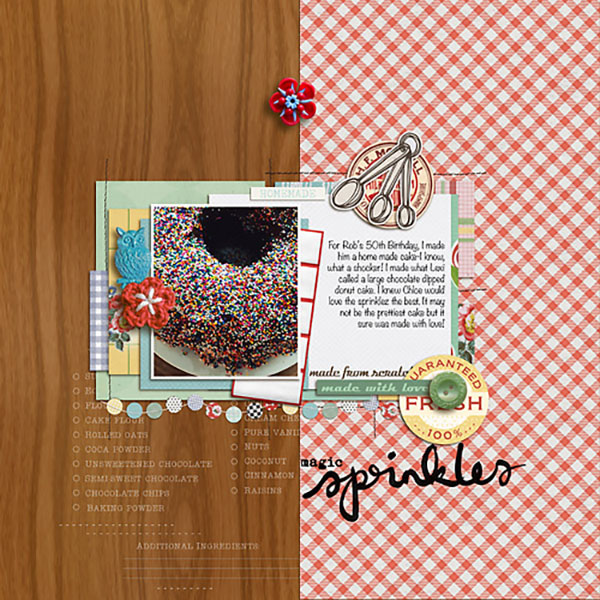 ▲Heather Prins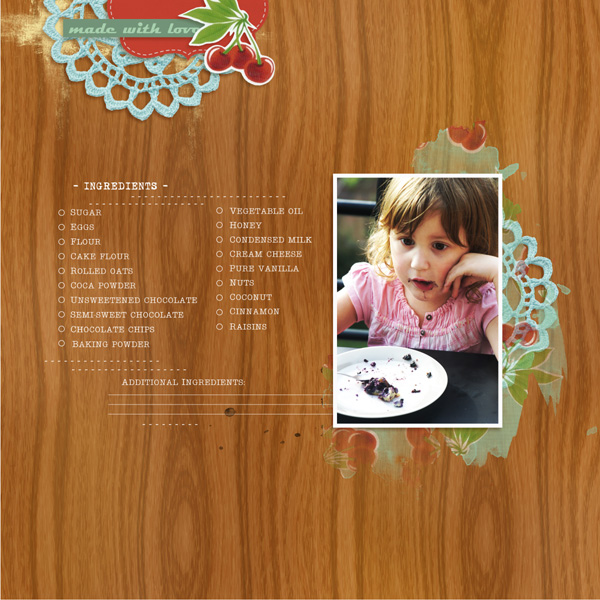 ▲MlleTerraMoka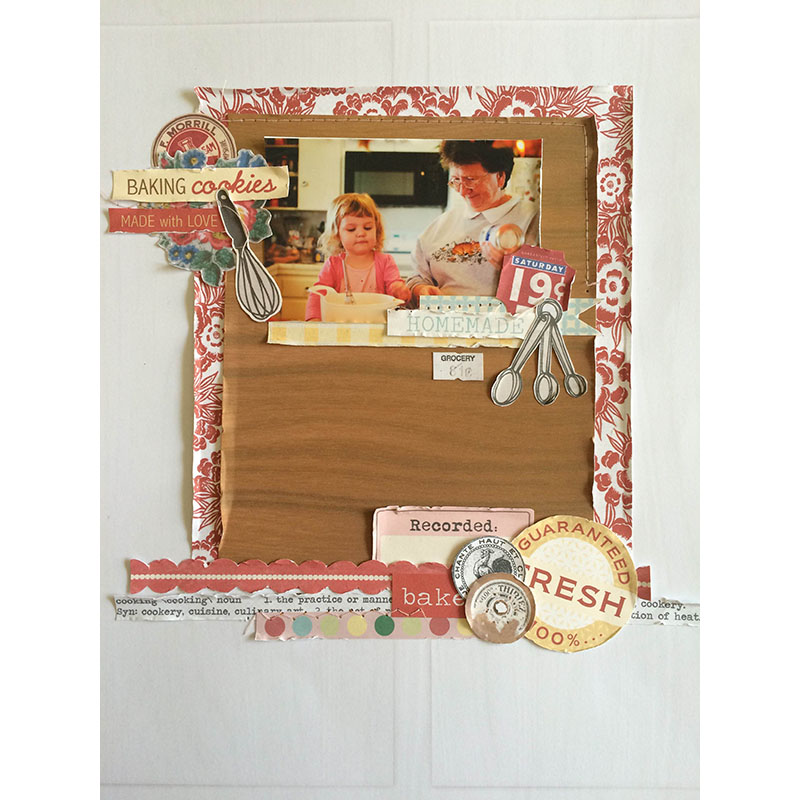 ▲3littleks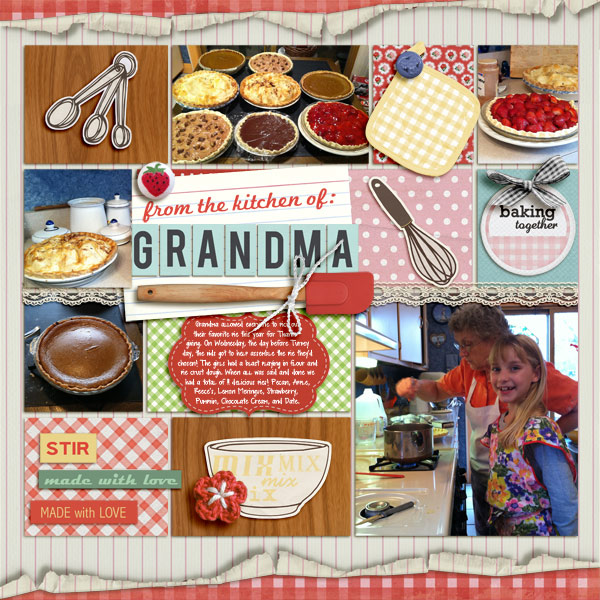 ▲becca1976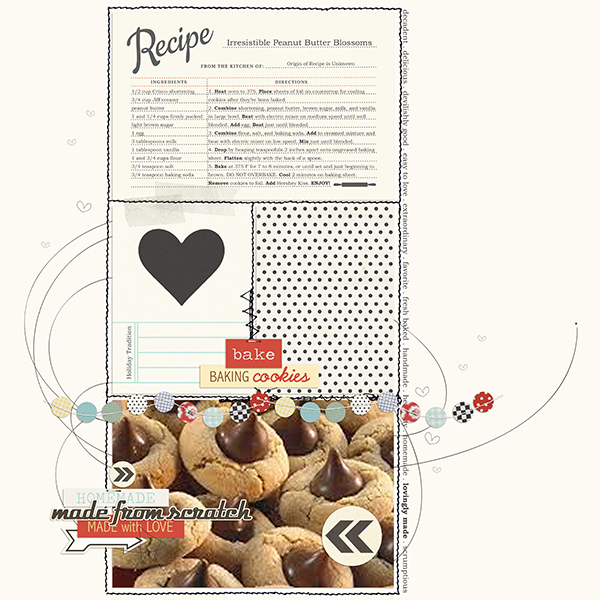 ▲KatherineB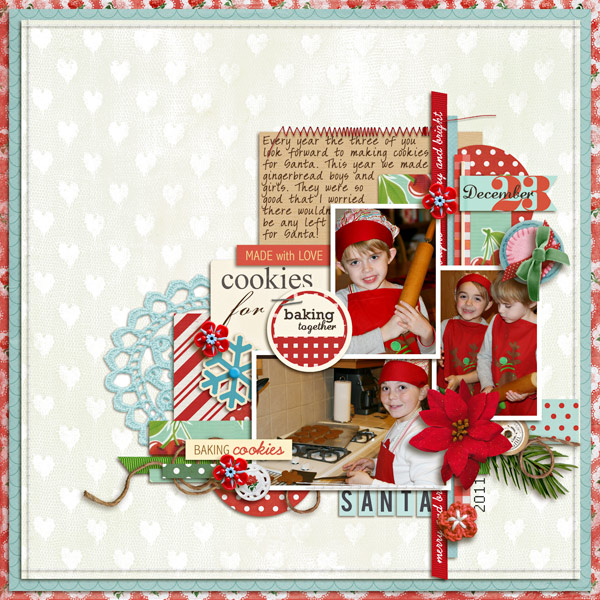 ▲davita
Would you like this fabulous coordinating "Kitschy Kitchen" FREEBIE?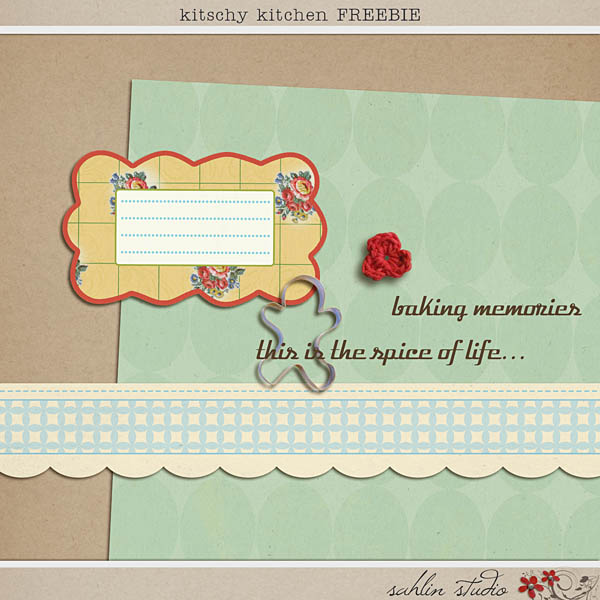 Save