It's back to school time, and amidst all of the piles of notebooks and pencils, COMPOSITION is on the mind.   It inspired me to think about all the different ways that we as memory keepers & storytellers are composers.  We are composers of our own story, weaving together our memories and stories with words and photographs. We COMPOSE.   We take our time to carefully construct a powerful photo, design a thoughtful page, or even exercising our writing muscles to create a poem or song.  All of this makes up our composition.  With a colorful mix of text, stripes, polka dot and graphic design; combined with word art prompts, plenty of labels, journaling spots and a touch of wood veneer, Composition gives you the tools to record what matters most to you!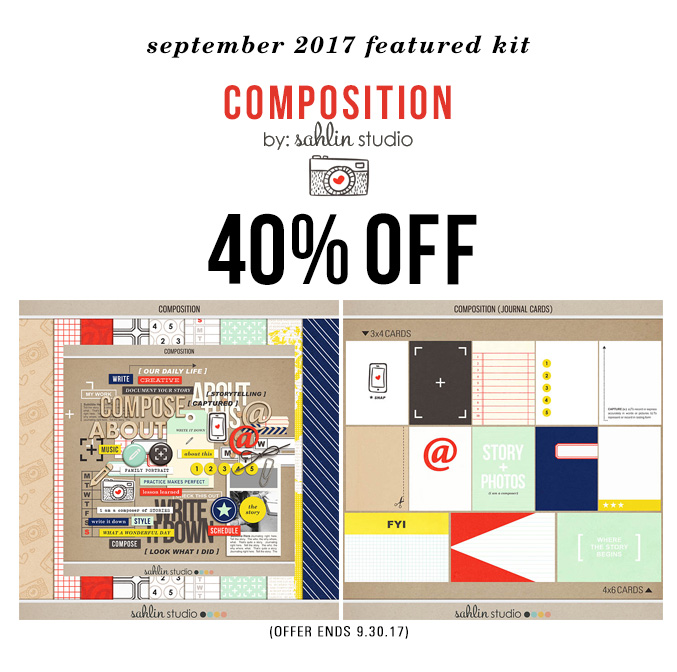 Featured Kit Savings:
All month long save 40% on the on the Composition products: the
kit
, the
elements
, the
papers
, and the
journal cards
.
Featured Kit Challenge: This month I challenge you to use any of these products to create a layout, and you could win a $10 gift to my store. (To play: upload your layout the Sahlin Studio gallery and then post a link to the layout in the blog comments).
Composition | Kit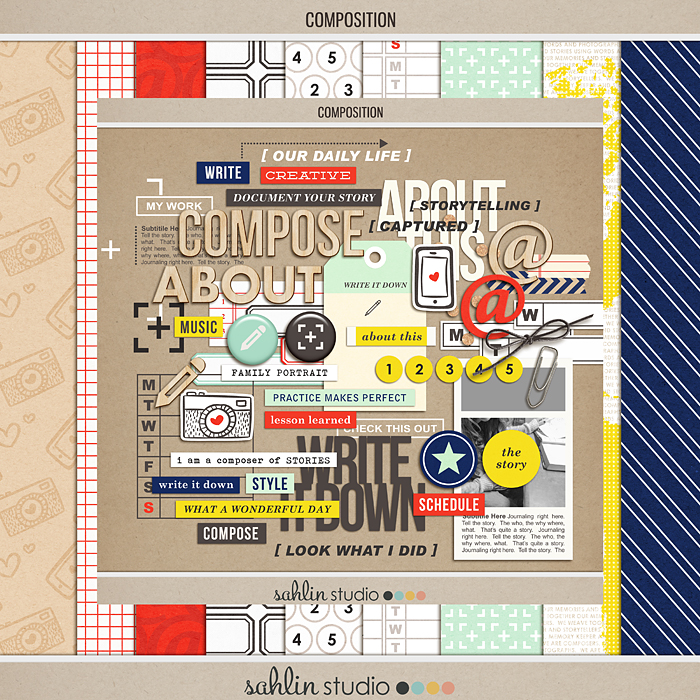 Regular Price: $7.50
Sale Price: $4.50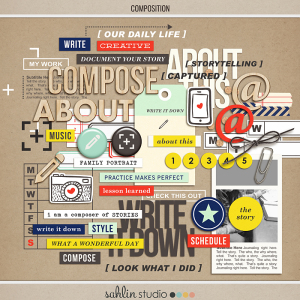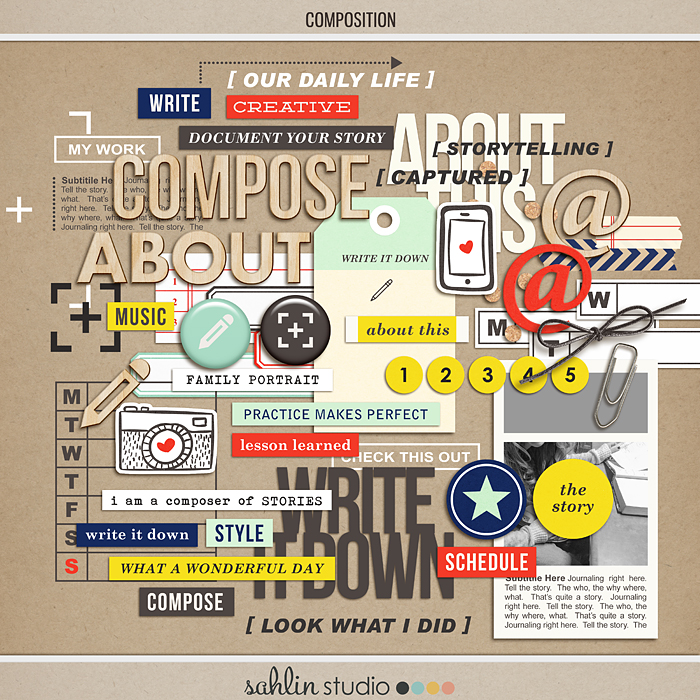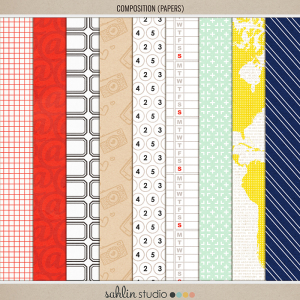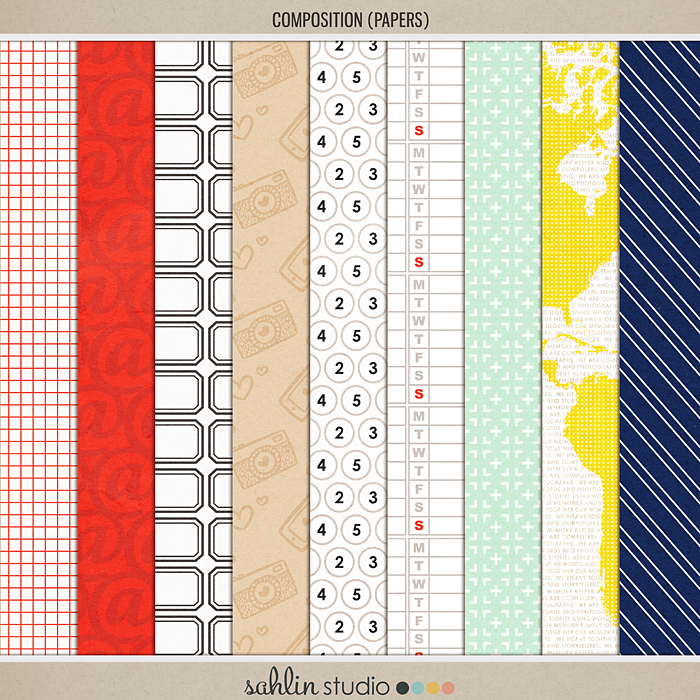 Composition | Journal Cards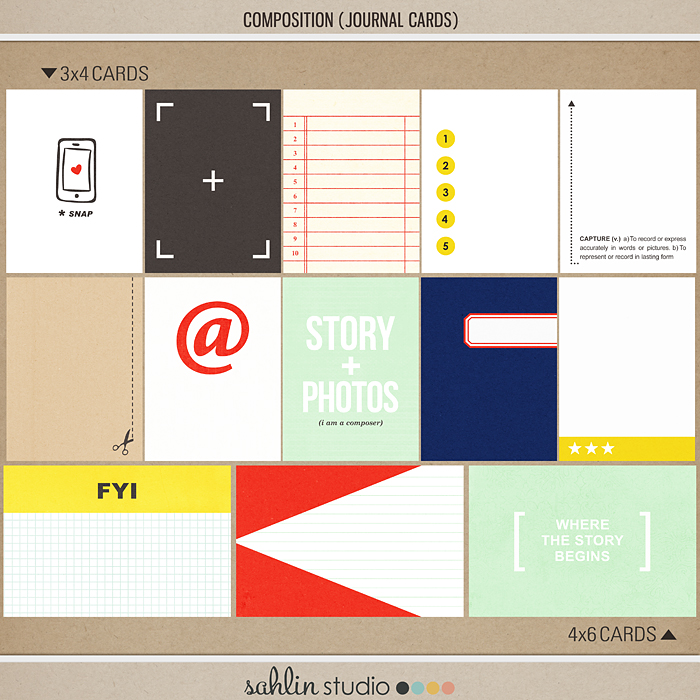 Regular Price: $4.50
Sale Price: $2.70
How about some creative inspiration using Composition!