Hi everyone, it's Amy here.  I'm sharing two pocket pages I created using the Kindred collection.  The colours and phrases in Kindred are perfect for telling autumn stories of chilly mornings snuggled under blankets and carving pumpkins. Fall is my favourite time of year for so many reasons – I wouldn't want to forget a moment of it!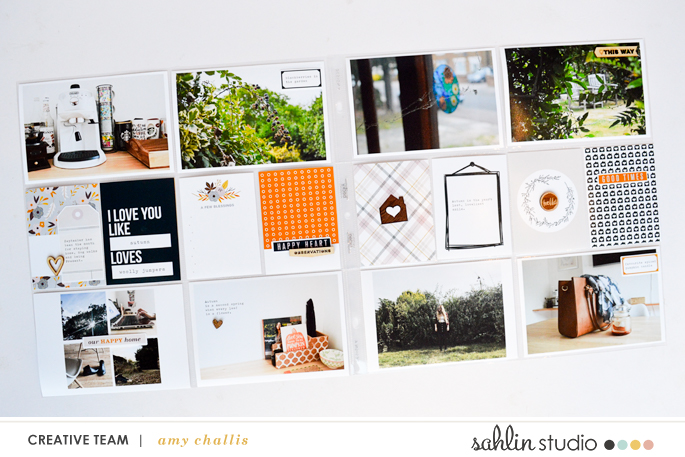 Choosing Cards
I started by choosing an assortment of the Kindred (Journal Cards) and Kindred (Papers). I picked the cards I was going to use by matching the colours to those I could see in my photographs: orange for the pumpkin card and candle, purple for the blackberries, the floral patterns to tie in with the leaves and so on.
DESIGN TIP: Try typing on your cards BEFORE you print.
One tip I like to do is to type onto the cards and photos before hitting print.  Why?  This way I don't need to add any journaling afterwards by hand. I find this helps keep my layouts clean and tidy as I have terrible handwriting!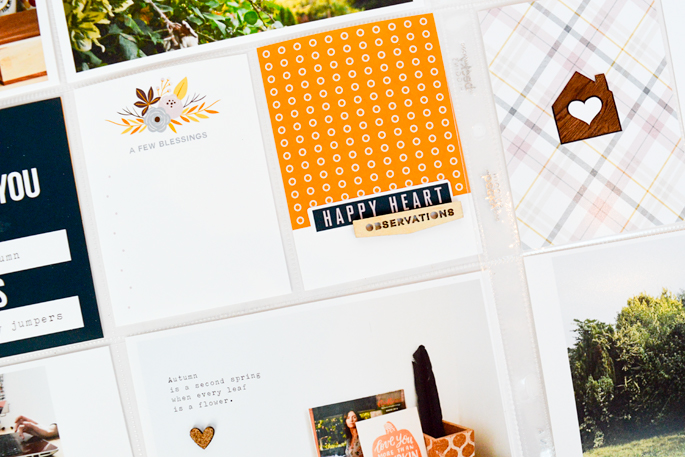 Choosing Elements
I used my Silhouette Cameo to cut out pieces from the Kindred (Elements) pack.  Then I select a few cork and wooden embellishments to compliment them.  Again, I typed journaling onto some of the tags before printing and cutting. These were then layered on top of two of my photographs to add a little extra detail.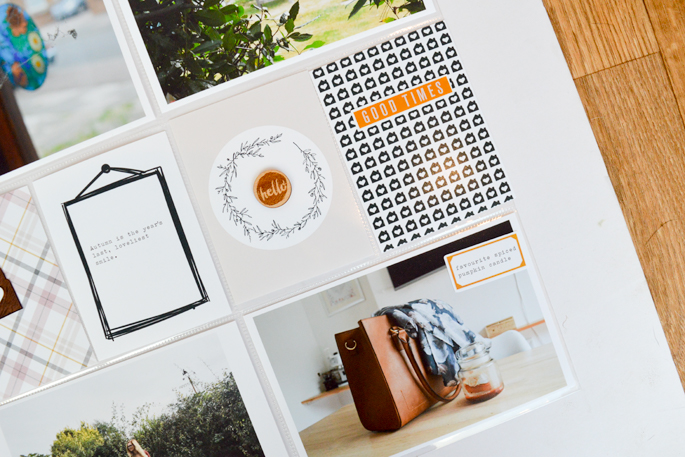 I used a combination of journaling, labels and quotes about autumn time – there are so many lovely ones for this time of year!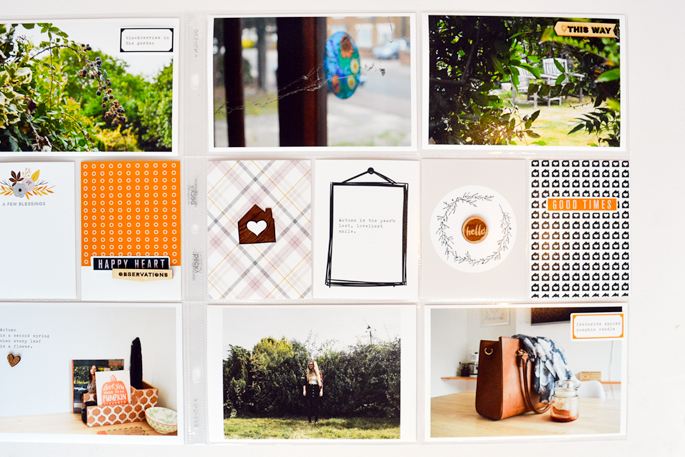 Balancing Colour
The wood and cork embellishments match the textures in the photographs perfectly, which made them a perfect fit for this layout. The only colour from my photographs that isn't echoed in the papers and embellishments is the green of the plants because I felt like more green would be a bit overwhelming. By the time I was finished I was happy with the balance of colours and patterns and didn't need to do my usual 'finishing off' and moving bits around. Isn't it lovely when a layout just comes together?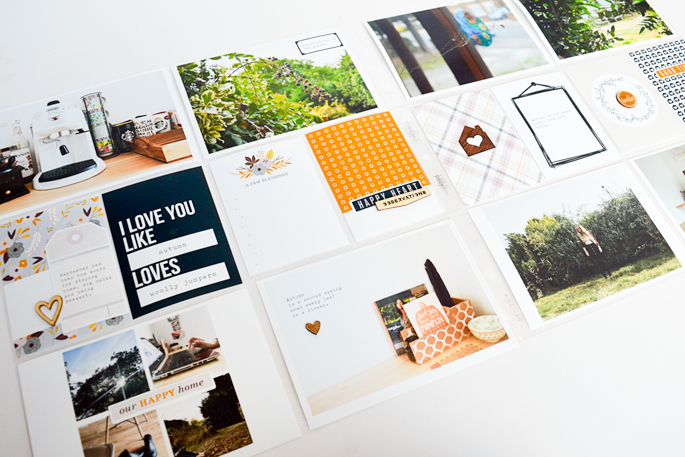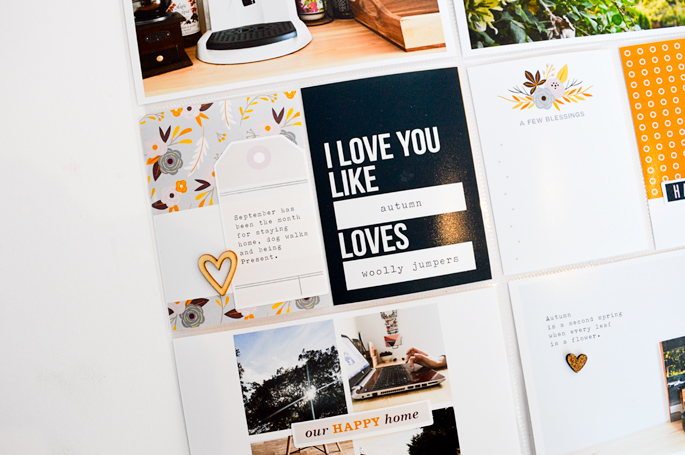 Product Credits: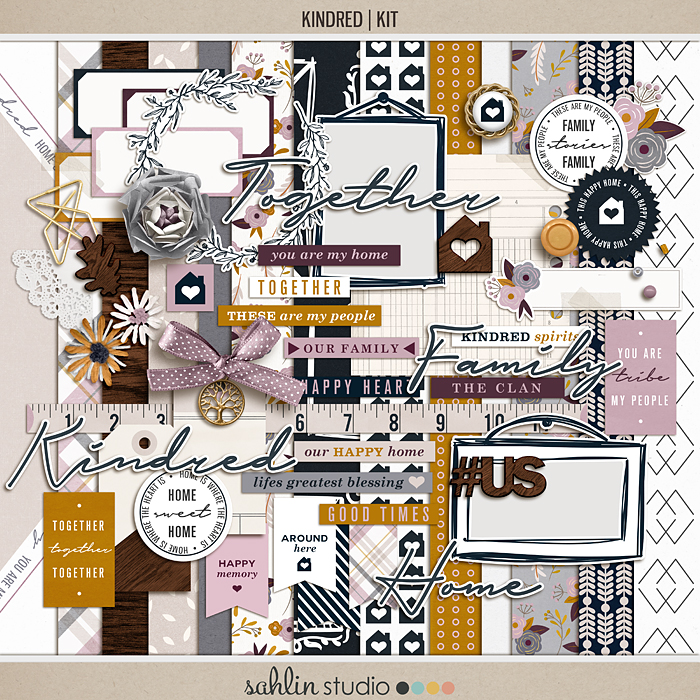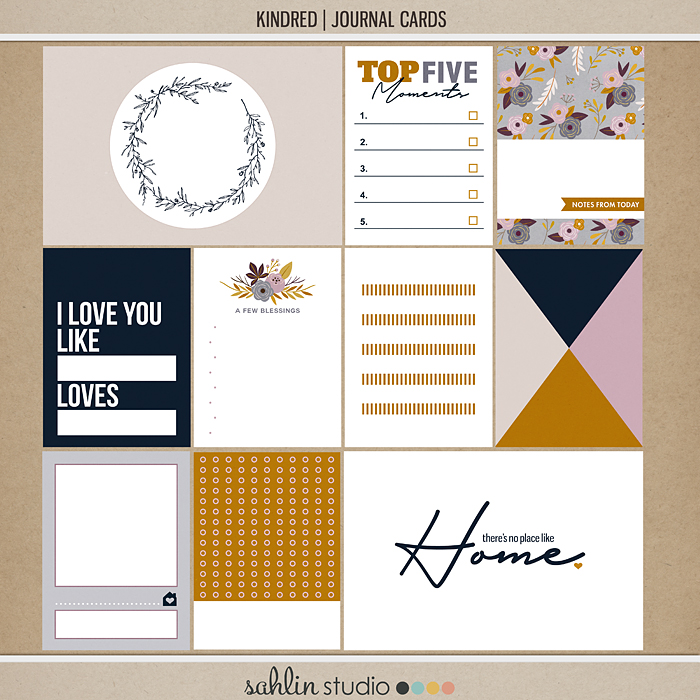 Enjoy documenting your fall stories! 🙂
Save
Save
Amy Challis is a scrapper who lives just outside of London with her husband and their dog, Baxter. She's a lover of pretty paper, pocket pages and all things crafty. She enjoys documenting the everyday whilst drinking copious amounts of coffee.