Documenting seasonal traditions can make for some of the sweetest scrap pages, and Fall is chock full of opportunities to capture magical moments! Grab those stacks of photos -anything from brisk family walks, school photos, canning, and of course, apple picking- and scrap away. This joyful kit, featuring a mixture of vintage elements, realistic textures and neutral colors (except for those happy pops of Macintosh red!) will have you covered!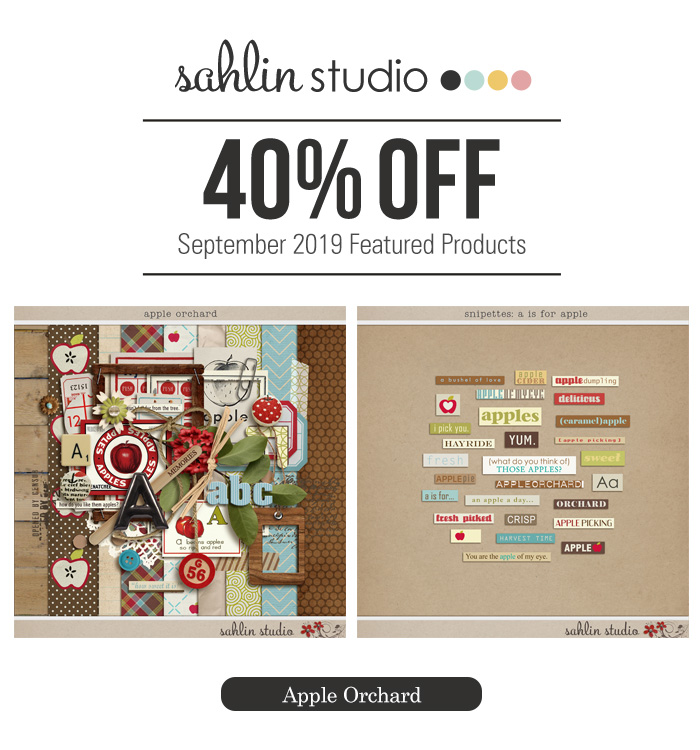 Featured Kit Savings: For this month, you can grab the Apple Orchard products for 40% off including the kit and snipettes!
Apple Orchard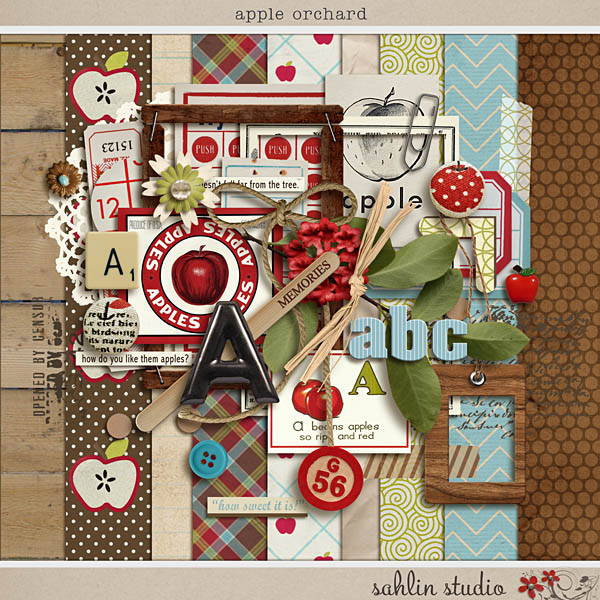 Regular Price: $7.59
Sale Price: $4.55
Snipettes: A is for Apple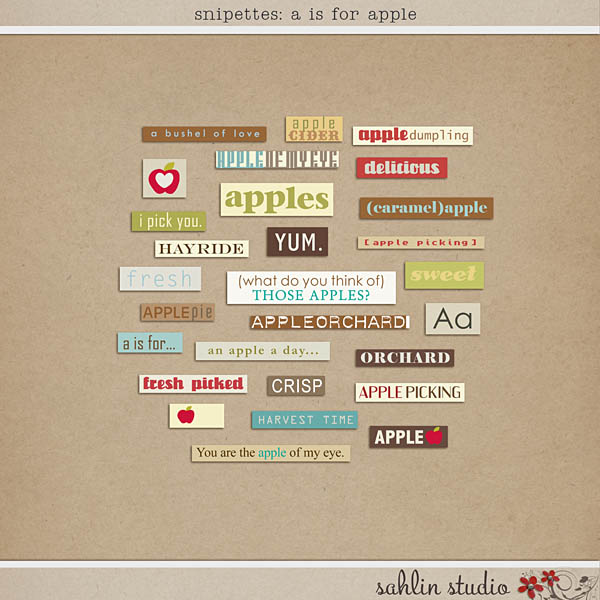 Regular Price: $2.29
Sale Price: $1.37
How about some creative inspiration using Apple Orchard)!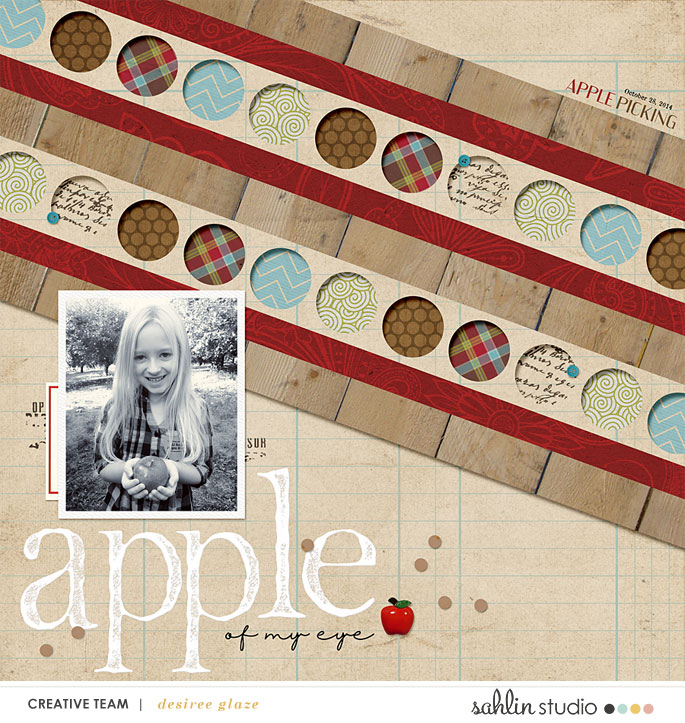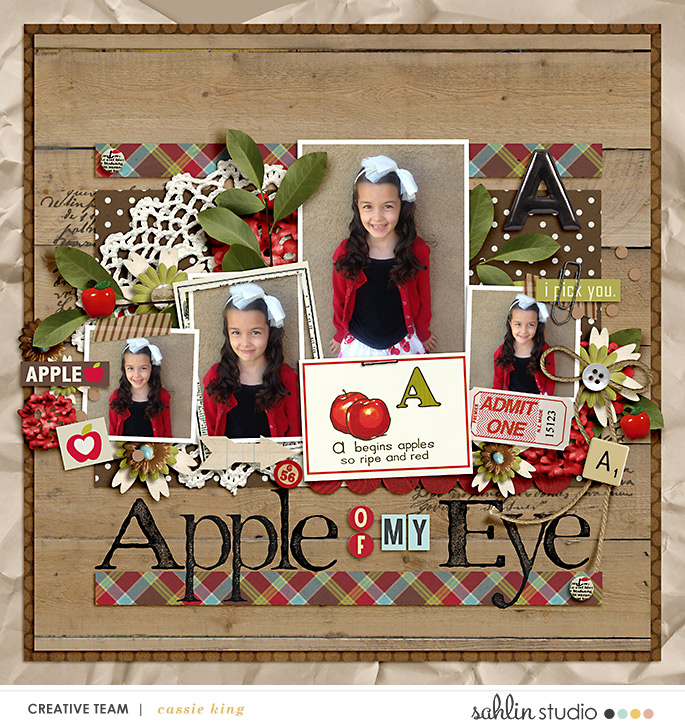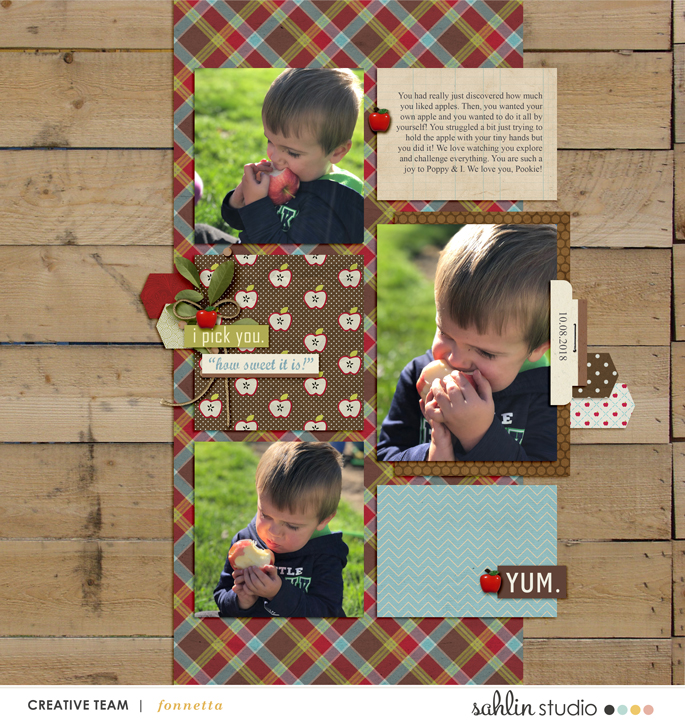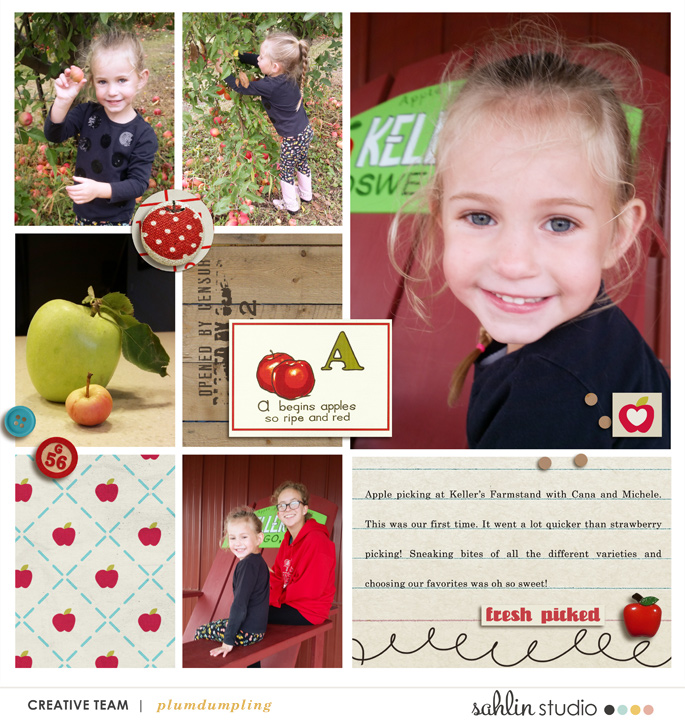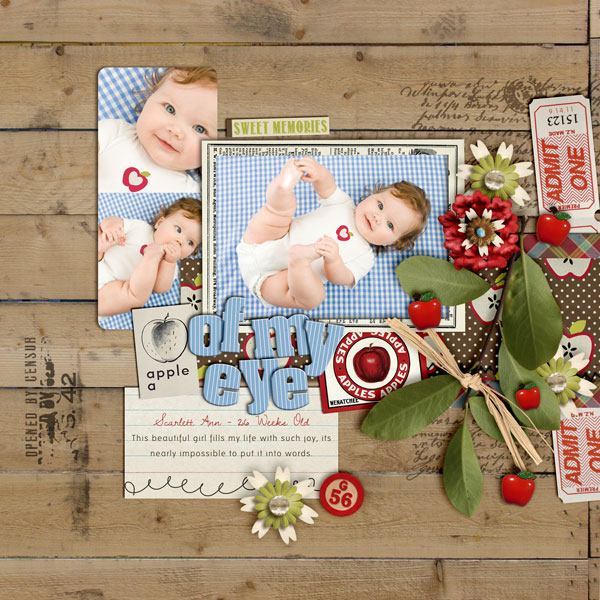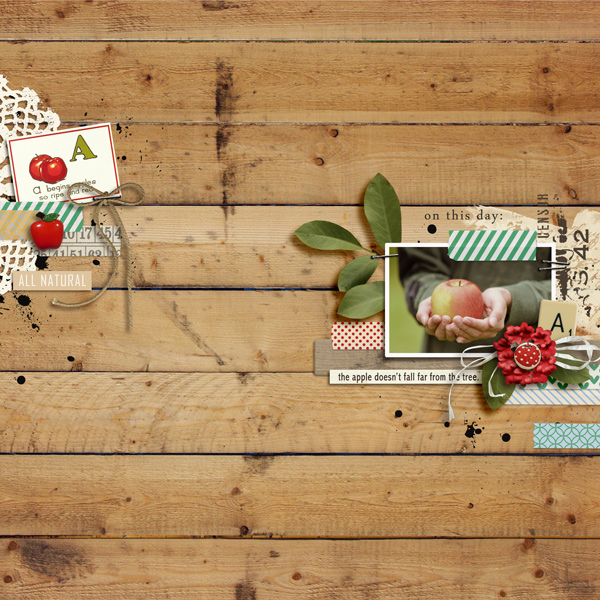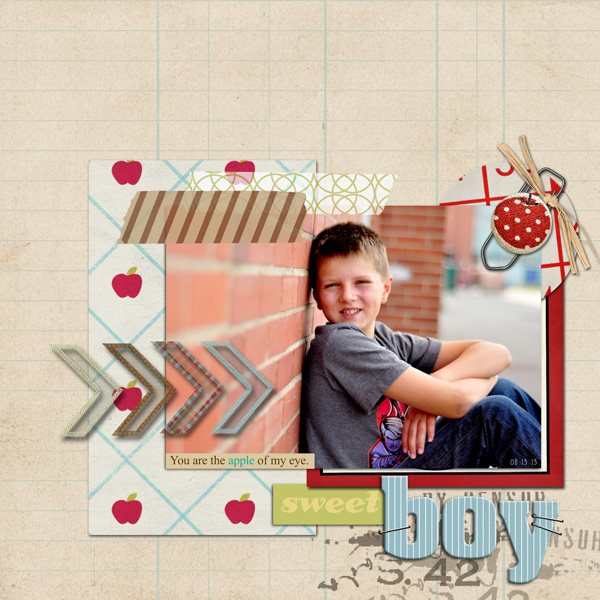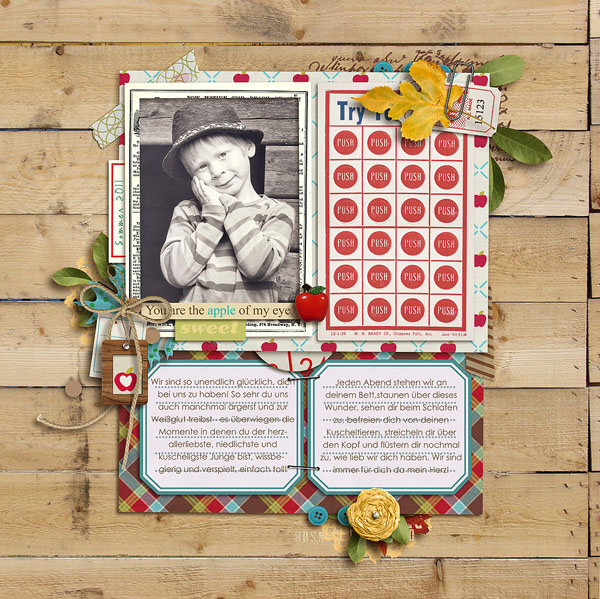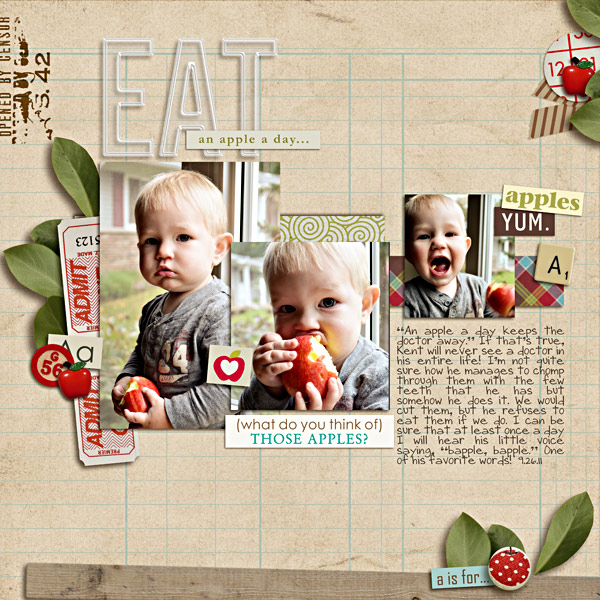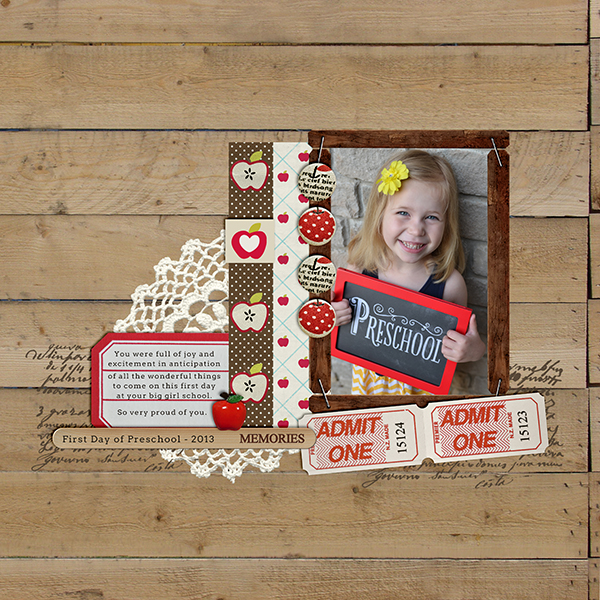 And remember to pick up your freebie add on. It coordinates perfectly with Apple Orchard!