Happy Wednesday! We've made it half-way through our week already. Today is "Something New, Something Old" Day at the LilyPad.  Which means a smattering of products 'new or old' are 50%OFF !!  I have an item selected that is 50% OFF TODAY ONLY.  Circle Stitches. For someone looking for stitches that are both highly-detailed AND realistic – this is the perfect element pack! These circle stitches are patiently extracted from real threads, and have puncture holes to make your layout look fabulous and add a bit of dimension to your layouts.

** 50% OFF TODAY ONLY! **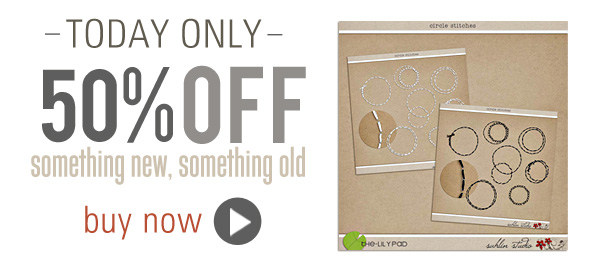 [pinit]


Normal price: $3.99  Sale price: $2.00
circle stitches by sahlin studio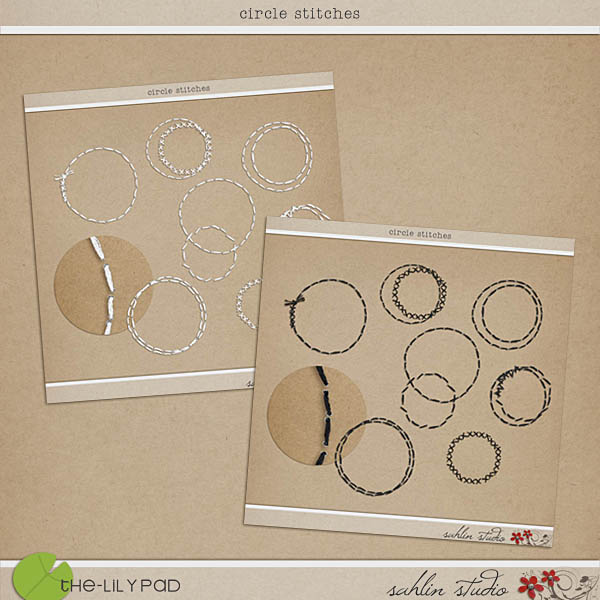 Layout Inspiration
Check out these layouts for a little inspiration!
OR feel free to check out the Sahlin Studio gallery.
amberr

kimbytx

onehappymama

mom2da3kds

cnscrap

ana.paula

snowdrop

strange.bird