One of the easiest ways to add continuity to your weekly and monthly pocket and Project Life pages is to pick one consistent item to date your spreads. If you are looking for a sweet, simple and elegant design that would be at home on all styles of scrapping, take a look at the 4 x 6 Monthly Cards or 2018 Calendar Cards! Pop them into your favorite pocket style page, or layer them on traditional layouts for an easy way to document your week or month.
4×6 Monthly Cards No.1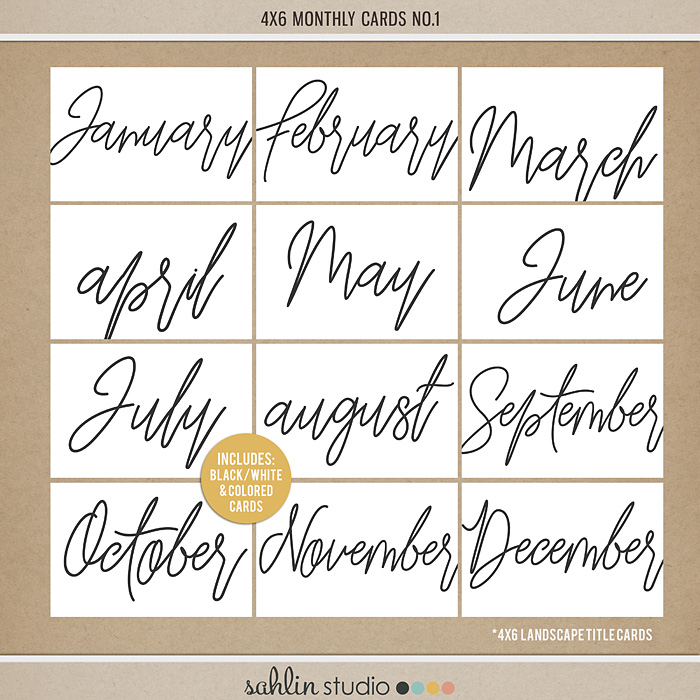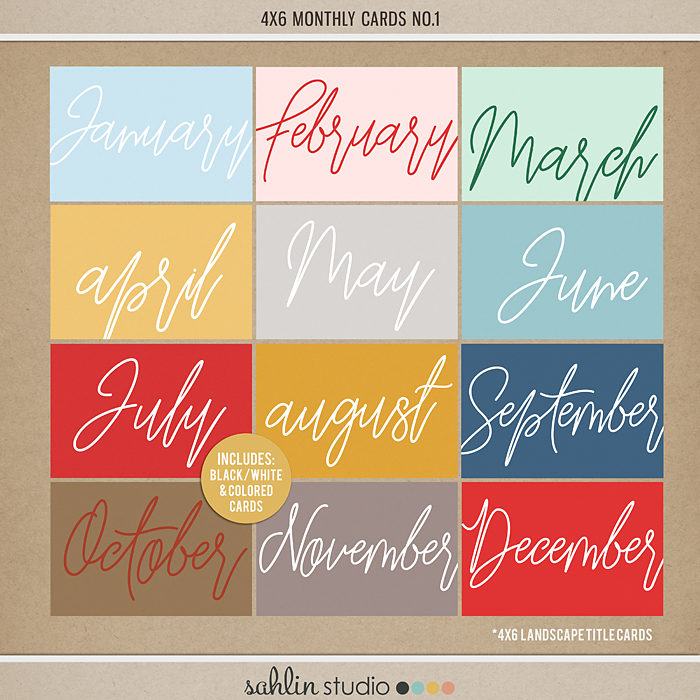 The 4×6 Monthly Cards come with two complete sets – one with seasonally inspired jewel tones, and another in crisp black & white!
2018 Calendar Cards