Resizing Action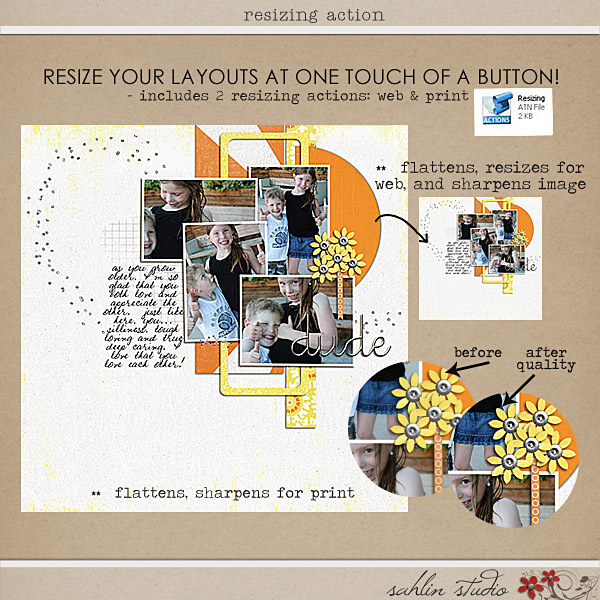 Description
Resizing Action by Sahlin Studio
Resizing: This includes (2)two actions that you will use for almost EVERY layout.
1) Web Version – that will flatten your layout, resize to a web size 600x600px, and have sharpening to brighten your layout. 2) Print Version – will flatten your layout, then run a sharpening to brighten all of your pictures and elements for a print view.   After you run this action all that's left is saving your document.  Believe me this is going to cut down on SO much of your time.
This action has been tested in all PS CS programs.
Are for personal & commercial use but is not for resale.
Download comes with instructions.
Available exclusively
at the Lily Pad