Learn More About Project Mouse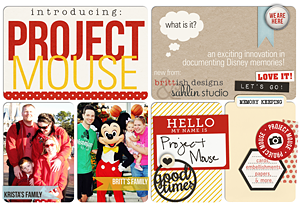 Documenting a Magical Vacation?
Project Mouse is MORE than just another digital scrapbook kit. It's a system, a solution and a tool for memory keeping; designed to help you document more of your magical vacations... from the details and stories, to a way to preserve them with ease, speed, and artistry so you and your family are able to keep those moments in your hearts forever.
What's Happening
This Month's Featured Kit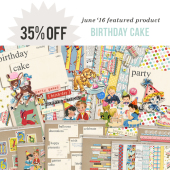 When it's your birthday, you gotta have some cake right? Document celebrations, parties, and your birthday wishes. Blow out the birthday candles, make your wishes come true. Save 30% off this month's featured product. Enter for a chance to win a $10 gift card to the Sahlin Studio shop!
This Month's Free Template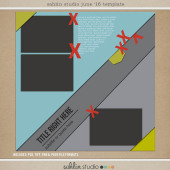 June is here and that means a brand new FREE template along with a challenge that could score you a $10 gift card to my shop! This month's template features strong diagonal lines with a few perfectly tucked elements. Use flowers or buttons; try a bold title or a simple thought; jot down a few […]