Fireworks, bar-b-ques and heat mean that July is in full swing! This month's FREE template is sure to help you scrap some of your star-spangled memories.  A few stars and some stripes will embellish your favorite photos. Finish it off with the some of your favorite memories of the day. Have fun and make this template your own… flip it, turn it or feel free to try a new technique. If you create a layout using this template and using Sahlin Studio products; you could win a win a $10 gift to my store. To play upload your layout the Sahlin Studio gallery and then post a link to the layout in the comments. You have until the end of the month at midnight EST, to complete the challenge.
FREE Digital Scrapbook Template – July 2014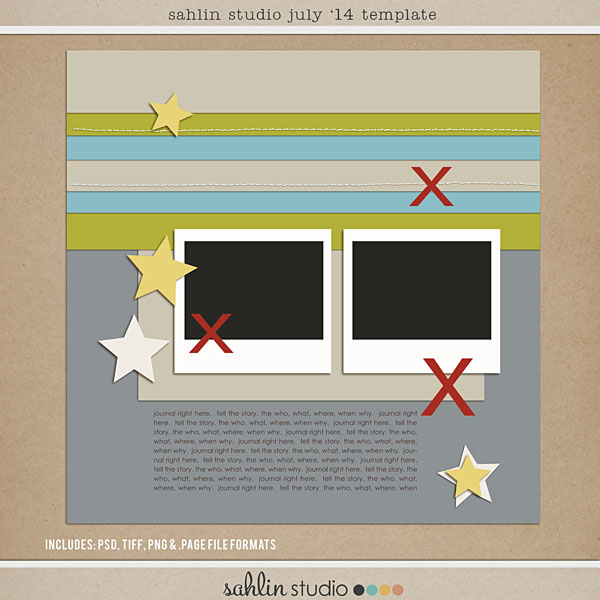 *** I am now offering templates with PSD, TIFF, PNG, & .page files.
(AVAILABLE ONLY IN July 2014!)
FREE download expired
<available in the shop here>
Be sure to check out this month's FREE template!

Want to see how to use this template?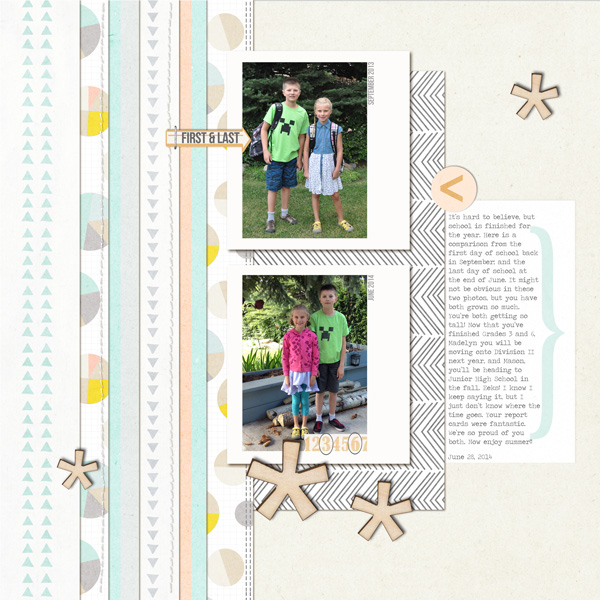 ▲ctmm4